Table of Contents
There is a saying – if it looks like a duck and quacks like a duck, it must be a duck. While that statement may hold true for ducks, it is not necessarily true when referring to video poker games.
Not all video poker games are created alike, Even the same video poker game with the exact same pay table could be different.
This article highlights what to look for when choosing a video poker game.
1. Check the video poker game and denomination
In 1970 there was only one video poker machine – the Poker-matic. This machine had one game, one denomination and one pay table.
In 2022, over a half century later, times have certainly changed. Dozens of different video poker games are available. Some of them include:
Bonus
Double Bonus
Double-Double Bonus
Super Double Bonus
Super Double-Double Bonus
Triple Bonus
Triple Double Bonus
Royal Aces Bonus
Super Aces Bonus
USA Poker
White Hot Aces
Aces and Faces
Double Aces and Faces
Deuces Wild
Deuces Wild Bonus
Super Bonus Deuces Wild
Joker Poker
Pick 'em / Pick a Pair
These games (and several others not listed) have different sets of winning hands. To further complicate matters, each of these games has a different playing strategy to maximize the player's return.
Several decades ago, each video poker machine offered a single game in a single denomination. Today, most video poker machines allow the player to choose from several different games. Even though machines display a single game (such as Jacks or Better) on the front panel several games are actually available.
Newbie video poker players (and even several players who are more experienced) might sit at a machine and believe they are playing the game displayed on the front panel. In reality, it is more likely they are playing a different game entirely.
Serious players take the time and effort to practice the correct playing strategy for their game of choice. To make the most of this practice time and effort they must make sure that the strategy that was practiced matches the game actually played.
It is a simple task to check this. Just a quick look at the name of the game displayed on the playing screen (not the front panel) will verify that it is the desired game.
Contemporary video poker games also allow the player to choose from several different denominations. Select the denomination before selecting the game as the selection of games at different denominations can (and often do) change.
Check that the desired denomination is selected. Your bankroll could be quickly depleted on a dollar game if you expected to play at the quarter level. On the other hand, it would be totally disheartening to get a royal flush on a nickel-level game when you normally play at the dollar level.
Pay tables tend to be different for the same game at different denominations. Higher denominations tend to have pay tables with higher returns.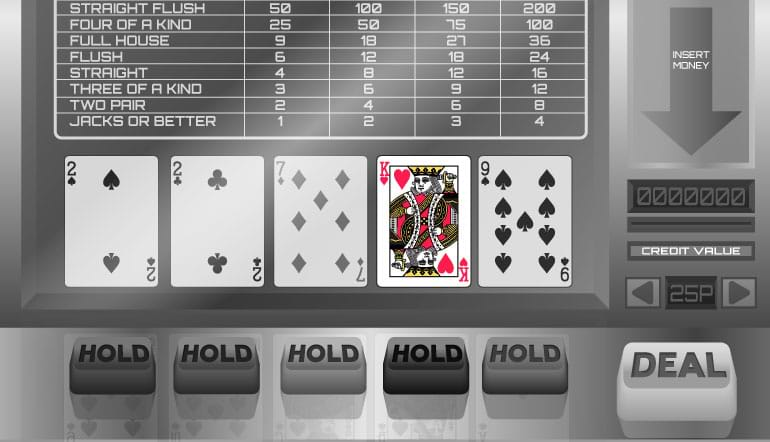 2. Check the game's pay table
Okay, you have selected the proper denomination. You have verified that you are playing the video poker game that you have practiced at home. You are now ready to play – correct?
Not really.
Sadly, in today's casinos, there can be several different iterations of the same game. Each of them has a slightly different pay table. The playing strategy can be different for each different version of a pay table even if it is the same game.
Pay tables for many games are usually identified by two numbers such as 9/6 or 8/5. These numbers refer to the pays for full house and flush hands. Many video poker players simply check the pay table for these two hands to determine whether or not it is the correct pay table.
However, many casinos change the payouts for other hands, such as straights, straight flushes, and/or royal flushes as well. In order to make sure the proper strategy for both the game and pay table is used, every line of the pay table should be checked.
For more information about video poker strategy, go here:
Video Poker Strategy (with Charts & the Basics) (888casino.com)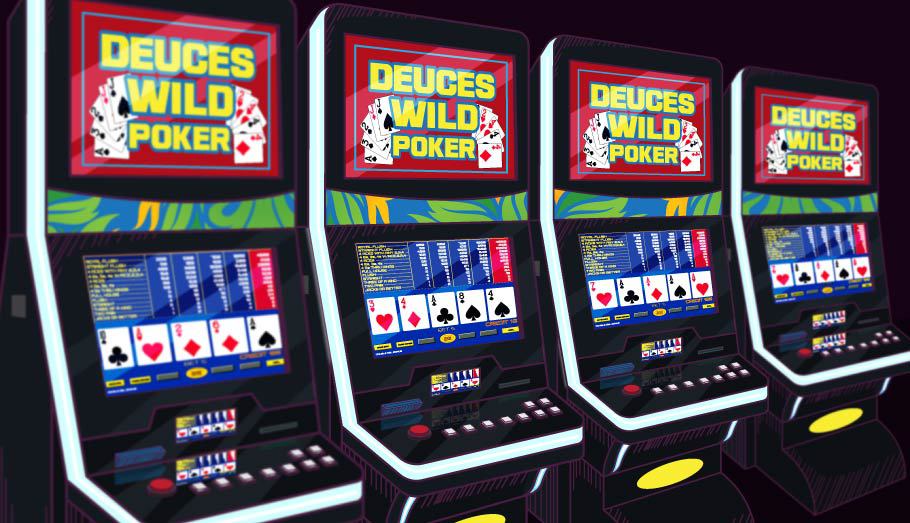 3. Check the player's club points earned
After checking to make sure the proper game is selected, and double checking every line of the game's pay table, most players assume the game selected will produce the exact same return as every other version of the same game and pay table in the casino.
Sadly, even though that should be the case, some casinos set certain games to generate different player's club points. Sometimes different denominations generate different points per dollar.
I suspect that the vast majority of casinos offer the exact same player's club points for the same games of the same denomination and pay table – but not all.
I like to keep track of a wide variety of statistics from video poker play. One of the easiest ways to track the number of hands played is to see how many hands it takes to generate one player's club point. At the end of a session, simply divide the number of points earned by the points per hand to get hands played.
On more than one occasion in more than one casino, the same game, denomination and pay table on two adjacent machines required a different number of hands to generate the same number of points. The difference was significant. One machine required twice as much play to produce the same number of player's club points.
While this may seem insignificant, every little bit counts. Check the player's club points earned. Get the maximum possible from your video poker play. You deserve it.
4. Summary
The days of one video poker game, denomination and pay table per machine are long gone.
One machine can have many different games, multiple denominations, and different pay tables based on the denomination.
Different machines having the same game with the same denomination can have different pay tables.
Different games have different playing strategies for maximum return.
The same game with different pay tables can also have different strategies for maximum return.
Check the game and complete pay table in order to make sure the right strategy is used.
In some rare instances, machines with the same game, denomination, and pay table earn different player's club points.
Check player's club points earned to get maximum return.