ABOUT
"Book of Ra" brings the classic slots appeal to your screen in an interactive video slot adventure. Set against a fading Egyptian night sky, with the imposing pyramids in the distance, Book of Ra slot game takes you on an epic quest in search of buried treasure. Players are thrust into a maze of claustrophobic tunnels, peppered with ancient Egyptian artefacts and spine-tingling adventures. An archaeologist has been sent to guide you on your journey, but beware everything is not as it appears.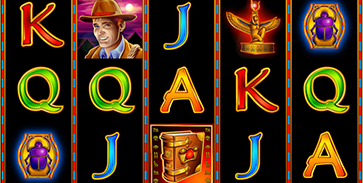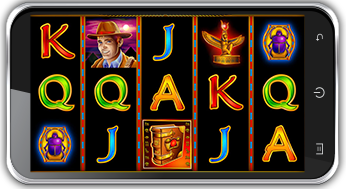 Dark forces may be at play, and you will need to steel yourself in constricted tunnels. It gets so quiet, you can hear a pin drop… Fear not friend, the Egyptian gods are on your side in Book of Ra slot game. As you prepare for this bold, new adventure, read our Book of Ra slot review, grab your paraffin lantern, your treasure map, and lead the way!
This exciting throwback-style classic slot game certainly sounds like Vegas and plays like Vegas, but it's a true ancient Egyptian adventure in every sense of the word. With 5 spinning reels, 3 rows, and 9-win lines, this is a classic slot for the modern age. Within short order, we are going to send you through a crash course in Egyptian mythology and artefacts. Brace yourself for the Book of Ra in all its glory.