ABOUT
Vikings video slots is an epic adventure from acclaimed game maker NetEnt. Fashioned off the HBO TV series of the same name, this interactive slot game brings all your favorite characters to life. Since its spectacular debut in 2013, Vikings has amassed a global fan base. As its namesake suggests, Vikings is about blood and iron. The heroes of this adventure are about to make a big splash on your screen right here at
888 Casino
. Set against a glorious gunmetal grey sky and a treacherous ocean, Vikings is not for the fainthearted. With 5 reels, 3 rows, and 243 betways in play, Vikings video slot will take you on an epic ocean-bound adventure.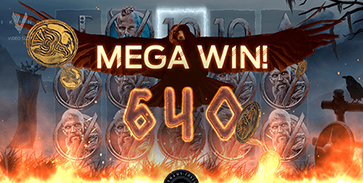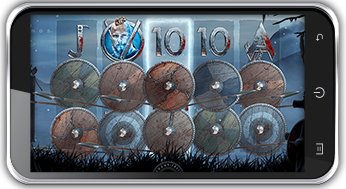 Among its many fascinating features are fully immersive gameplay, expanding symbols, 3D backdrops, Raid Spins, Hotspot Features, Scatter Pays, and the incredible Shield Wall Feature. Vikings video slot is a fantastic adventure for thrill seekers at 888 Casino. The action flies thick and fast, the clanging metal is jarring, and the gameplay is totally absorbing. This wild slot game has all the makings of a masterpiece; fabulous artistry, in-game mechanics, and tremendous payout potential makes Vikings the game to beat.
These guys and gals are ready to rattle their sabres and charge at their enemies. Suit up in your battle armor; paint your face and charge forth with heroes Lagertha and Ragnar Lothbrok as Vikings hits your screen with full force!