As mentioned in this survey, I recently purchased a collection of 750 individual cards. In that survey, I first sorted the cards by design. I then found 15 unique designs with 4 or more cards each. For this post, I went through the cards pertaining to those 15 designs to find the card that had the worst overall security. This search was restricted to the cards described in the survey; it did not include cards with 3 or fewer design-samples or any of the novelty cards.
The most dangerous card used this design:


A typical card with this design is this one from Landmark Hotel and Casino. Note that this card has edge-sorting issues, but there is nothing special that raises the specter of vulnerability to " most dangerous."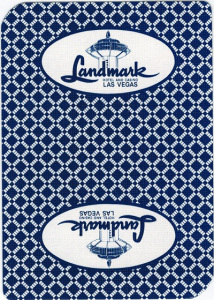 The most dangerous card came from "River Road Casino" in Thief River Falls, Minnesota. No other card comes close to its vulnerability in the collection among the top 15 designs. There was no other card with the specific design imperfection this card has.
Have a look: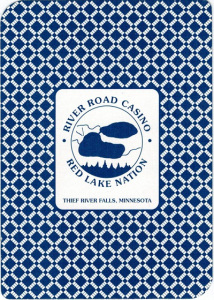 There is no longer a casino named "River Road Casino" in Thief River Falls. The casino is now named "Seven Clans Casino." In other words, this was the most dangerous card.