It's not everybody who happily bets enormous sums of money in some of the ritziest casinos on earth – and gets asked to stop playing. This happened to Don Johnson and, along the way, he became a gambling-world legend. In this revealing interview, Johnson, who was recently nominated for a place in the Blackjack Hall of Fame, reveals how it happened, how it grew and how it all regretfully ended.
His amazing run began with a blackjack session that commenced at 8:00 on a Monday night in the fall of 2010. He had already been barred from playing the game at Trump Taj Mahal casino after taking the place for some $220,000. "I had that money in the form of a Taj check," Johnson relates to me, sitting in the luxe man-cave of his home near Philadelphia. "I called Caesars, located a bit down the block, and they told me to come over with the check. They promised to work something out for me in terms of cashing it."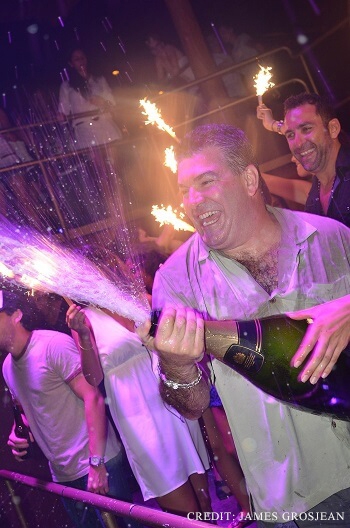 Johnson sat down at a Caesars blackjack table and soon had a stack of high-denomination chips in front of him.
Thickly built, 53 years of age and having nothing to do with the actor of the same name, Johnson had shown up at the casino with two guys in tow and a pair of hot looking girls. Cards were dealt. Drinks flowed. Johnson appeared to be in his element. Revelry ensued.
In fact, things got hopping enough that the pit-boss failed to recognize Johnson card-counting, the guy next to him catching glimpses of the dealer's hole cards and another collaborator sequencing the deck, telling Johnson when strong cards would be coming his way. Besides serving as distractions, the good-looking girls made small bets and ate cards when the count got bad. "We didn't tell them what was going on; we couldn't," Johnson remembers. "I gave them money to play with and we instructed them to jump in when we wanted to burn up cards and to jump out when I wanted to get those cards. It was a perfect night. I was betting up to three hands of $25,000. Within two-and-half-hours, I was up $1.5-million."
Like all casino-crushing blackjack players, Johnson knows what it looks like when the house becomes unhappy with how much money a player is winning. By 10:30, he heard phones ringing and saw looks of consternation in the pit. So he decided to slow things down. "We went to Morton's for dinner," Johnson says in a flat, matter-of-fact tone. "We ordered all kinds of steak and lobster with bottles of Chateau Margaux to wash everything down. The bill came to $4,000 and Caesars comped it."
At around 12:30 a.m., when Johnson returned to the gaming table, his crowd had increased dramatically. He and his original posse had stopped at the nightclub and left with a pack of females. At the table it became even trickier for the casino to figure out what was going on. Alcohol consumption ramped up – in terms of quantity and quality. There were bottles of fancy French wine, shots of Louis XIII cognac, flutes of champagne clinked for good luck.
Johnson looked at the chip tray, newly filled with top-value checks. "I want to win every chip in there," he cheekily announced.
Then, over the course of the next seven hours, Johnson proceeded to do precisely that. Good luck, good playing and jittery dealers contributed to his accruing $4.23-million before management refused to risk more chips. It was, at the time, the most that Johnson had ever won in a single session of blackjack.
After cashing out, Johnson went to his suite and called a man who goes by the single name of Andy. Regarded as a possessor of the sharpest mind in casino gambling, he and Johnson had talked about working together. But Andy was backlogged with projects. Arguably, this big win brought Johnson to the front of the line. They would go on to do amazing things together.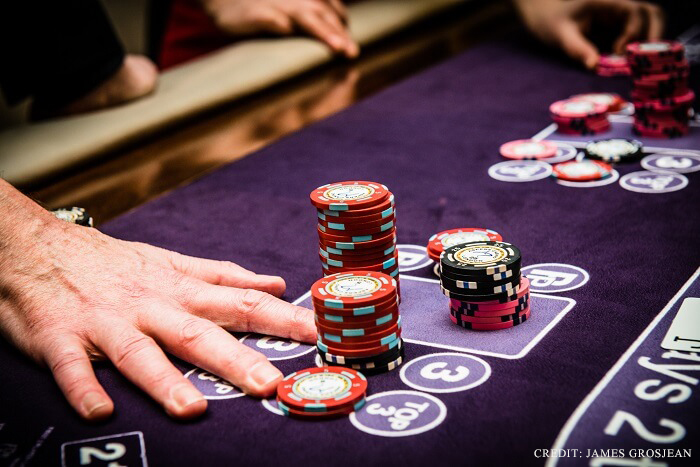 As for his big night at Caesars, Johnson remembers that he benefited from the fact that the property's top executives happened to be out of a town at a conference in London. "I later found out that one of the casino's managers called the president in London and told him I was 'ahead by two.' The president told him to let me keep playing. The next morning, the guy in the casino called to tell that I'm ahead by four. The president said, 'That's not the end of the world.' He thought it was $200,000 and $400,000 – not 2-million and 4-million."
. . .

Most casino advantage players -- whether they are card counting, basic blackjack strategy professionals, hole carding, pulling off more exotic gambits – don't get to win millions of dollars before becoming a less than desirable customer. Johnson capitalized on the greed of Atlantic City casinos and the collective belief that he was just a high-rolling sucker. In describing why smart folks who are doing nothing wrong but playing the game intelligently – broadly speaking, it does not become cheating until you use an outside device to obtain information that the other players are not privy to – get asked to cease and desist, casino spokespeople tend to provide a succinct rationale. "These games are designed to be played for entertainment, at odds that we have set," a Las Vegas executive once told me. "If you come in and do anything to change those odds, we don't want you playing the game."
Usually the moment of the back-off comes when a casino employee walks over, taps you on the shoulder or confronts you face to face and says, "Sir, we appreciate your business. But your blackjack action is a little strong. We will have to ask you stop playing blackjack here, but you are welcome to play any other game in the casino".
Of course, the advantage player is playing blackjack for the precise reason that the casino does not want him playing: he knows how to win. Ask why a good customer such as yourself is being treated this way and the casino employee will invariably provide a maddeningly vague answer: "Corporate decision."
Usually, in the interest of not getting sued, casino personnel know better than to get physical with card counters or other advantage players. Other times, however, they simply can't help themselves. Such was the case with a New Jersey barber by the name of Thom Kho. He had just finished card counting at Hard Rock in Las Vegas when a clutch of security guards surrounded him, handcuffed him and took him into a backroom. "My stomach was in knots and I felt my skin running cold," Kho says. "They reached into my pockets and took out $30,000 in cash, a bunch of chips and my phone. It was all pretty shocking – but I knew, in the back of my mind, that I would sue them." With the help of gambling lawyer Bob Nersesian, Kho is in the process of taking the casino to court.
It promises to provide him with a healthy windfall but nowhere near as much as what Johnson routinely realized on a good night.
. . .

Johnson's blackjack rampage really revved up, improbably enough, at a football game in Washington DC. It was a couple of months after the Caesars smash. The Eagles were playing the Redskins and an Atlantic City casino host was there with a group of local whales. Johnson overheard the host offering a deal for players that seemed too good to be true: optimal rules, limits of up to $100,000 per hand, $50,000 just for walking in and a 20-percent refund on all losses up to $500,000. "I said it was interesting," recalls Johnson, "and I asked if they would give it to anyone."
He recognized that his massive win at Caesars was a bit of a fluke. He also knew that, with the above arrangement, he could enjoy seven-figure nights with some regularity and predictability.
Favoring tracksuits and possessing a jaunty disposition, Johnson would be an easy guy to underestimate. In fact, he's as sharp as they come. Johnson grew up around horse racing, trained to be a world class jockey, wound up a track executive and went on to make a fortune running horse racing syndicates that win money by using modeling software to predict the outcomes of races. At the time of the Eagles game, he was only dabbling in high-stakes blackjack, experiencing some relatively significant wins but still okay with breaking even on his play as long as he could receive lots of comps. Upon hearing the host's offer, though, Johnson realized that the game could be a serious profit center. He knew that the refund was key: If he lost $500,000 he would stopped playing for that day and get back $100,000 of his losses. If he won, he won big.
Andy, Johnson knew, could provide him with mathematical information that would make the game even more profitable – especially if other casinos would offer him strong rules and rebates. Their software led to the perfection of a playing style that offered substantial advantages when conditions were right.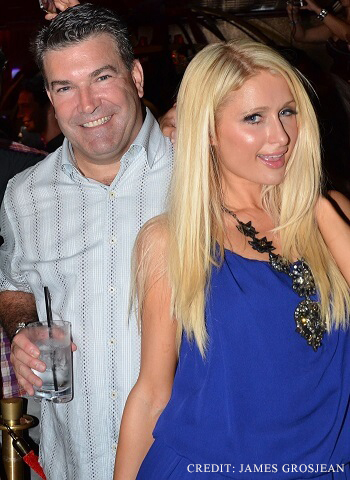 Before long, Andy began joining Johnson on jaunts to casino jurisdictions from one end of the United States to the other. Besides doing the computer work, he also served as a serious asset at the table. "Andy is the one guy who can keep track of everything we do to achieve an advantage," says Johnson, ticking off counting, sequencing, hole carding and directing the femme fatales' card eating. "He'd sit at third base and signal me on what to do. He'd be trying to get me a better than average hand or steer bust cards to the dealer."
At the stakes Johnson played, million-dollar swings were common. While their approach all but guaranteed long-term profits, single-session wins were far from locks "Don has a cast-iron stomach," Andy tells me one night in Manhattan. "Not many people can withstand a seven-figure loss, go out for dinner and get up the next day to do it all over again."
Along the way, Johnson developed a reputation as a big partier. He hit the clubs, befriended superstar DJs such as Steve Aoki, sprayed bottles of champagne. It was fun but it was also calculated to make him seem more like a hard-going sucker and less like a disciplined advantage player who found major edges for himself. Even Steve Wynn – who happily posed for a photo with Johnson, Andy and Paris Hilton – was fooled for a while. Johnson describes the casino mogul as "the toughest to beat and the quickest to shut you down."
Casino hosts in Vegas and beyond comped Johnson major suites and put up with all kinds of aberrant behavior. There was, for example, one night when Andy was rollerblading around one of the posher high-limit rooms in Vegas and tossing a New York Giants autographed football to Brody Jenner while actor Kevin Dillon looked on.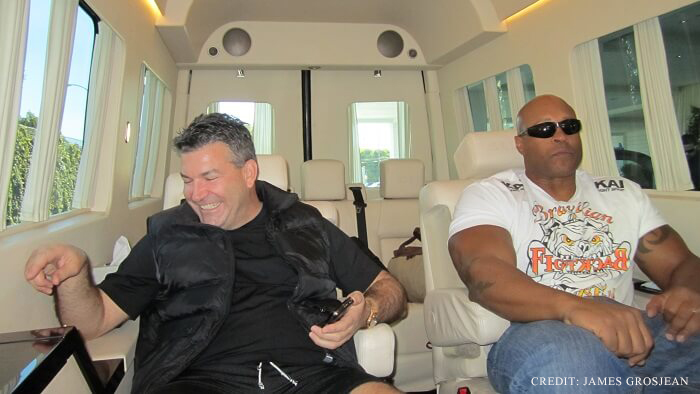 There were massive – and massively expensive – dinners, private jets, free bottles of luxury booze, limos and fight tickets. Greedy for all of it, Johnson perfectly played the part of the arrogant baller. "I questioned everything that the casino's guys did," he says with a bit of a smirk. "I made sure they understood that I am difficult. Then the dealer becomes rattled and makes mistakes because he's so nervous about upsetting you. If you're betting $100,000 a hand, those mistakes start to add up. Then you make unrealistic demands on the host. If they sent a smaller jet, I'd say, 'I want a Global Express. What is this shit?' I demanded Cuban cigars and impossibly rare bottles of booze. It makes them think you're a schmuck who's used to getting this stuff."
Johnson, Andy and others who assisted them didn't just bring down the house. They burned down the house. Unlike career card-counters, Johnson was not playing for longevity. He was playing to win as much money as possible for as long as it lasted and he pressed every edge. When a nightclub owner in Chicago invited him out to the club, which had an affiliation with a casino in nearby Indiana, Johnson jumped at the chance. He and his crew partied at the Windy City hot-spot – expenses were generously picked up by the casino – and profited handsomely at the tables. "Andy wore sunglasses and a hat; another guy with me looked he hadn't shaved in a month; they came across as a couple of dum-dums, but that was the idea," says Johnson. "There were a lot of eyes on us in the casino. The phones kept ringing. There were two shift managers. Guys were counting down chips to calculate the damage we were doing."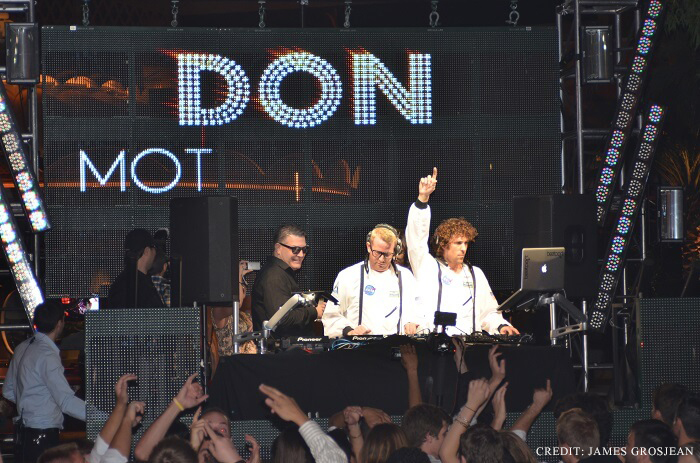 But the casino could stand only so much and Johnson acknowledges that he might have pushed them too far. "On our fifth trip there, the state police were waiting," he recounts. "They threatened to arrest me. I said, 'This may be Indiana but it's still America. I didn't do anything illegal.' The cop was taking out his handcuffs and the club owner told me, 'No, they will arrest you.' I left. I didn't want to spend the weekend in jail."
While this incident was extreme, it served as a predictor. After three or four years of Johnson brutalizing casinos, managers and executives had gotten wise to him and his seemingly hard partying entourage. But rather than slowing down as his days became numbered, he did the opposite. "As publicity got out there, I became more aggressive and less cautious," Johnson says. "Reigning it in would have looked bad and it would have hurt me. I knew it would come to an end at some point, it had to, but I wanted to ride it out until it finished."
These days Johnson is a marked man in casinos. Playing is tricky but he still gets in some hours. However, it's rarely with the kinds of rules and conditions that made this run so exquisite and so profitable. Ironically, some of the casinos that backed off Johnson still have no idea exactly what he did to win. "They don't need to know how or why you're winning," he's come to realize. "There may be no mathematical basis, but they know you will hurt them in the long run and they don't want you there."
Don Johnson has come to understand this hard reality as well as anybody – but there's no saying that he won't be back with a new scheme for burning down the house. Maybe he should start playing online blackjack.