THE ULTIMATE ROULETTE STRATEGY GUIDE
By Frank Scoblete
Index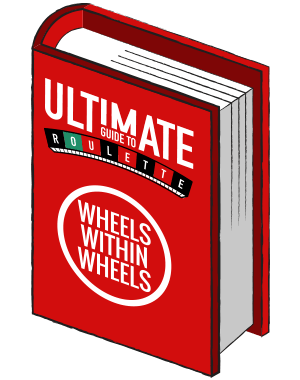 WHY I WROTE THIS ROULETTE GUIDE
Travel the world – and I do mean the world – of casinos and you will find roulette games in just about every one of them. Yet, too many roulette books and guides offer information that is limited or uninformed or downright stupid; many advocating betting systems that cannot get the player the edge but worse, many of these systems cripple the player by making him or her bet more than he or she should. I intend to fix that with this roulette guide.
STRUCTURE OF ROULETTE WHEELS WITHIN WHEELS
This roulette guide is divided into 13 chapters, each with sub-chapters and a quiz at the end of each chapter (oh, now don't complain, think of this guide as the ultimate schooling in roulette). You can take the quizzes or not but if you are going to become the best of the very best possible roulette player give those quizzes a try.
Each chapter will have a quick synopsis in the INDEX of what you are about to read.
My advice, do not skip anything in this roulette guide.
FOR WHOM THIS ROULETTE GUIDE IS INTENDED
You! That's right, this roulette guide is intended for you whether you have played roulette since you were a child in the schoolyards (has any kid ever played roulette in a schoolyard?) or if you are someone who has never approached the game but wants to give it a whirl.
WHO WROTE THIS ROULETTE GUIDE?
Me! But who is Frank Scoblete? Here is my brief biography (my wife forced me to make it brief):
I have been writing about all aspects of casino playing for over a quarter century (yikes!). I've written for over 50 newspapers and magazines. I've had 35 books published and I've written for and appeared on many television shows on the following networks: The Travel Channel, A&E, The National Geographic Channel, The Discovery Channel, TBS, The History Channel, The Learning Channel, CNN, ZKK-TV among others.
I do seminars and talks for various professional and community groups and I have conducted major casino events called Frank Scoblete's Gamblers' Jamborees in the United States and Canada. I've also been a consultant for many casino companies, movies and television shows.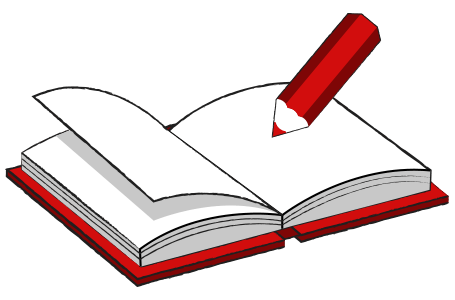 My latest books are I Am a Dice Controller: Inside the World of Advantage-Play Craps!, I Am a Card Counter: Inside the World of Advantage-Play Blackjack! and Confessions of a Wayward Catholic!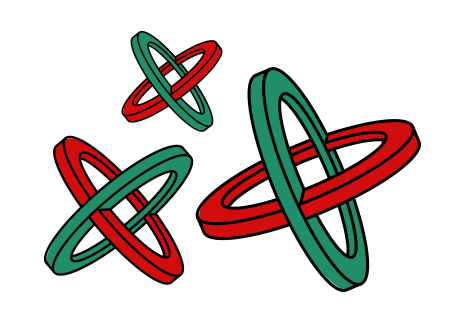 From the very start of tribal societies the circle and the wheel have had profound influence on us. This influence has also been translated into the games we people play
If you want to be the best roulette player you can possibly be then you should have a good grasp of where the game came from – even before there was a game! Roulette hinges on one of the oldest beliefs in the world, the power of the circle. It is hard to determine where roulette actually originated and my introduction will not descend into the obscurity of the issue. Take my advice in this Roulette Guide. Read it all. And we start with the circle and the circle's impact on our lives and how we actually view reality as a kind of circle.

The roulette wheels come in two types, American and European, and each will be discussed in this section. You'll also learn which of the two wheels is the best one to play and why this is so. We'll also check out just how the roulette wheel is created which will allow you know which parts do which things.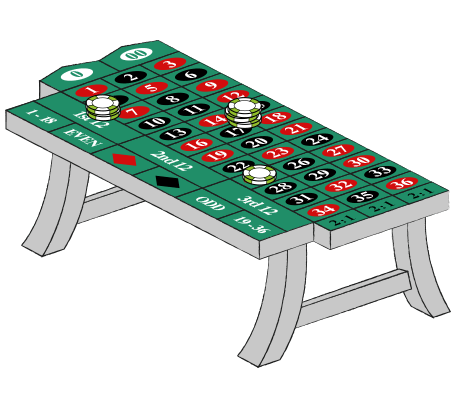 As a roulette player you should know the ins and out of the game – after all we are risking money on it.
Roulette is a simple game to play as long as the players follow the rules. This section will explain how the game works and what general types of bets can be made. This chapter is the primer for the entire game including the "inside" bets and " outside proposition" bets; how to buy into a game; the purpose of the scoreboards and why the concept of a Horse's Ass reflects itself in some workers. I'll also show you how the numbers around the American and European roulette wheels are ordered in such a way that they do not reflect the betting layout. Then I'll explain how the casino builds its edge at both the American and European game by using two distinct methods.

Playing roulette looks easy; pick a number or some proposition such as red/black, bet it and then wait to see what happens. That is, of course, the essence of the game. But it is not actually how the game is played.

Roulette has a host of bets and when a game is in progress most of them are being made by the various players. This chapter will explain all the bets in the game; which ones are the best and which ones are the worst.

It's one thing to know the house edges at the game but how do these edges cost us money? This chapter will look at the monetary impact of the various house edges. I will also explain two betting options that can cut the house edges in half – surrender and en prison. Using these options in the casinos that offer them are the best ways to play.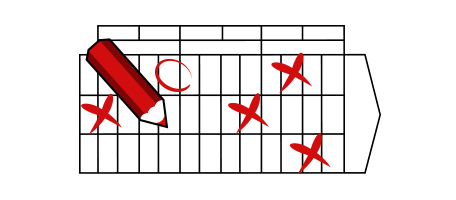 Most betting systems and strategies follow those of the traditional ones from the last chapter, yet there are some differences in how they are applied. This chapter will clean up the rest.
This roulette strategy is the equivalent of a YANS and it might even be more wild and crazy than that. It is based upon the assertion that a chaotic betting system can overcome the chaos of randomness. Two wrongs make a right; that kind of thing. Two wrongs don't make a right and chaos versus chaos is just, well, chaos versus chaos, as you shall see.
The Red and Black Columns Wager will also be explained in this section. There is a unique distribution of colors on two of the three columns. I will show the way to bet them. This is a fun betting sequence.

The casino grinds down your cash so why not attempt to do the same to the casino? Oscar's Grind is an interesting system of play geared to keeping you in the contest. It is a four-level system designed to keep you in the game for prolonged periods of time.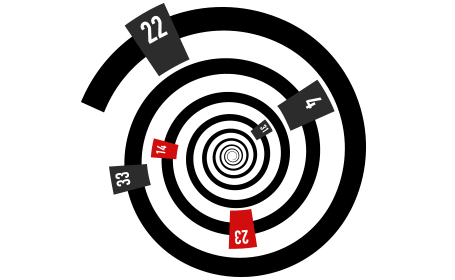 This chapter takes place in the nether world of roulette strategies; the twilight zone if you will. Everyone tends to have systems of play but what about those "out of this world" strategies? Can the human mind have extra-sensory talents that allow us to manipulate the physical mechanisms of the wheel or to foresee the results of a roulette game before they occur?
This chapter takes a look at all of these ideas.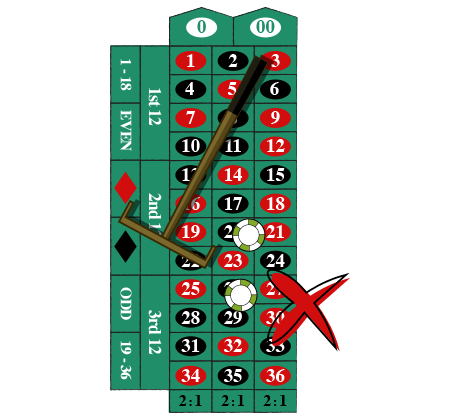 All the betting strategies in this book and all the variations that individuals have created over the years to these betting strategies just can't overcome the house edge. That edge is ingrained in the game. This chapter will explain how the casino shortchanges players on the odds or wins more decisions than the players. Short pays create the conundrum called casino odds versus true odds. An excellent way to manage your betting levels is to consolidate your bets.

Why do so many people love to gamble? Is it merely a matter of winning money? There is more to it than just that. The player's emotions add a lot to the games and perhaps the strongest emotion is the thrill of anticipation. To keep that thrill alive players have to resist the desire to play faster and faster. Slow-play keeps the adrenaline pumping. Fast play puts us into a kind of funk.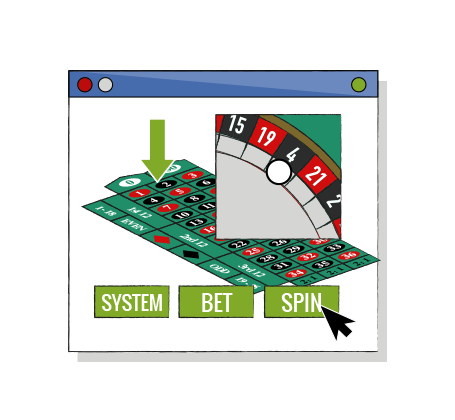 Are online casino games (also known as Internet games) safe? Many of the gambling sites are owned by large casino companies or big businesses that are not looking for controversy or quick cash. They are in the games for the long run, just as land-based casinos are. So compared to the Internet world of three decades ago you will find most of these sites to be honest. There are two ways to check the honesty of an Internet online casino site. If the site passes either of the two tests, or both of them, you can have confidence that you are probably getting a fair deal. It can never hurt to check out gambling sites.
There are two types of roulette games online and these have totally different feels to them:
The games run by a random number generator (RNG) and
Real live casinos with real dealers at real wheels and real tables.

Yes, there are now plenty of online casino sites that offer real games as in r-e-a-l games! That's right, you will have a live roulette dealer spinning that ball and calling out the winners. A live dealer. A person. These are real games. It is important to carefully manage your money while playing casino games in your home as there can be (for some) a tendency to overdo it. Don't let yourself become numb!

Most sites now require the player to sign various agreements before they can play casino games for real money. It is wise for the player to know what is expected of him and what rights or lack of rights that player has. Does an online roulette game need special techniques and strategies of play that differ from a regular casino's roulette game? Which is the better game to play – an RNG game or a real game? This section will answer these questions.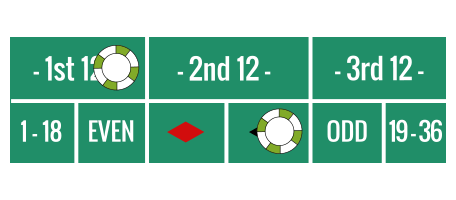 Trend-betting is probably the favorite method of betting strategy for most casino players and roulette players love to go with or against the various trends that can happen at the game.
Some scammers will attempt to convince roulette players that betting trends can actually give them an edge even though the game is random. This section will explain why that can't happen. Players should understand the bottom line of betting into a random game that has a house edge and that is – the house has the edge! Not too hard an idea to assimilate.

Betting trends properly can reduce exposure to the house edge and increase one's pleasure at the game. My trend betting strategy will cover how to play trends and enjoy them more! Hey, give these a try: My Hello Red/Black, Odd/Even, and High/Low trend betting. Or my The Counter Trend betting strategy. Or my really conservative trend betting system. And there's more!

Trend betting on other propositions such as columns is somewhat different than trend betting on the even-money bets. This section will explain how to bet the other propositions which come in with a different set of problems for the player. But keep in mind that my trend-betting strategies are geared to losing you less when you play. They can't give players an edge.
Many players might find themselves alone at the table. How should they play the game without playing fast and (perhaps) getting clobbered? Can you still have your cake and eat it too if you are alone at the table? Yes, if you follow my rules for playing alone. This will take some discipline but you can do it.

This section will explode some myths about betting systems at roulette that have never been discussed before (as far as I know). Can imaginary systems be used to structure one's betting styles. And the answer is – yes! Can these imaginary betting systems be just as good as my trend-betting systems? Yes!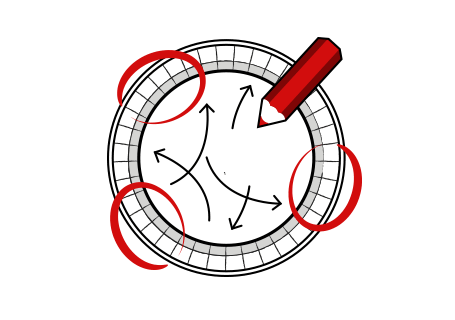 There have been many attempts to come up with betting strategies that can beat roulette. Almost all systems currently in use are some version of the classic ones in this chapter.
The greatest roulette players of all time – at least the most famous of them – are in this chapter. How much did they win and where and when did they play? You'll meet the first two wheel trackers too. These would be Joseph Jagger who might be the first "biased wheel" watcher and W.N. Darnborough who had a huge string of successes before he retired.

Two men, many years apart, decide to bet everything they have on one spin of the wheel. What did they bet, how did they do and why were these events destined to be an amazing story? This story was covered by all the media too. I'm guessing you'll be amazed too.
Even in random games, wild swings can occur. Many of them seem almost impossible but they are not. How many of one color came up the most times in a row? How many of one inside number came up in succession? The events in this section actually happened! And for my wife the Beautiful AP and me, well, we were privy to a wonderfully biased wheel that we took advantage of. You can join our adventure in this section.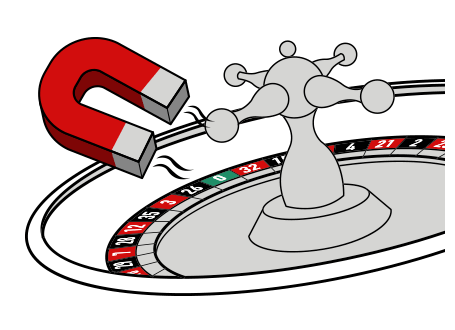 Can roulette wheels be beaten by some players? Over the years there are several methods that have been discussed and studied. This chapter will take you through such methods. Still today the roulette wheels are super and superior to those of the past – but do they still go wrong? Can some players still get an edge over them?
Modern roulette wheels are finely precisioned instruments but could some still show biased numbers? Can Internet roulette games also be beaten? Maybe. But it does take skill and loads of patience and, yes, loads of luck just finding an "off" machine.

Some wheels might have deeper pockets for some numbers which can then hold onto the ball more than can shallower pockets, or wheels may be slanted in a way that favors certain sectors. This chapter will discuss how to find a biased wheel and what to do should you find one. This section will explain how to analyze numbers to see if they are really indicating a bias that can be exploited by advantage players. A chart will give a breakdown of what is and is not a strong bias.

So you may have found a biased number or, more likely, several biased numbers; how should you bet them? This section will explain how to bet two areas of biased numbers or how to bet two or more biased numbers not near each other.

Are there some dealers who can place the ball accurately into certain sections of the wheel? Here I will discuss if this is possible and what it would take for a dealer to be able to do such a thing. It isn't an easy task. If you find a dealer with a signature how should you bet into it? Do other dealers think some dealers actually have this ability?

In past years some writers have claimed they have the ability to watch a wheel as the ball spins and spins around and around it and then be able to tell with a winning degree of accuracy where the ball will land. I gave this a try. Once. See if you think this can be done.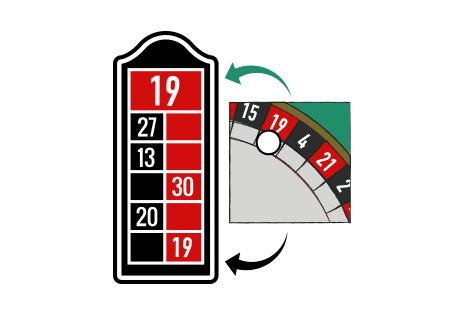 This chapter will explain how to use the advantage-play methods in games that are random. Yes, that's right; you can play as if the game is actually favoring you as long as you don't believe what you are pretending to believe. That might sound confusing but this section will explain non-advantage advantage play.
Casinos want to make money and they are absolutely serious in protecting their games against cheats and players who have the ability to beat them. So this is a fact that all players must realize. One can use the methods of advantage-play even in games that are not actually susceptible to such methods. A biased wheel strategy can be fun to play even if the wheel isn't biased. You'll use the scoreboard as your personal recording device.

If the ball has landed several times in a given section (say a third) of the wheel, here is how to bet as if the dealer is purposely landing the ball there – or even if he has no purpose at all. A word of caution here – don't be the kind of player who irritates everyone because he moans, groans and gets angry when he loses. Make sure you show class, win or lose.
And why not try to take advantage of someone who seems to be lucky by using my Mad, Mad, Mad Roulette Strategy? Why not try to share someone else's luck? It is not against the law. And maybe the lucky player's luck will rub off on you.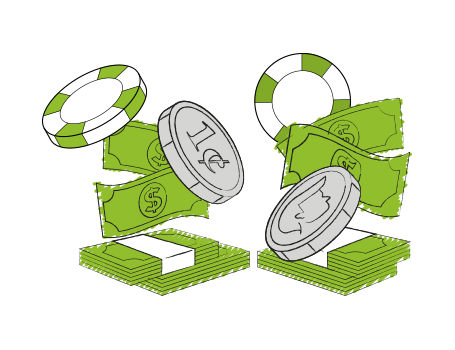 Players can't change the house edge at roulette with betting systems but they can protect their money with proper money management.
Money management cannot give you an edge at roulette but good money management can protect your bankroll from disastrous negative turns of events. The idea behind proper money management is to play fewer decisions and never use money slated for "real" life for "gambling" life. That can be disaster. It is wise for players to separate gambling money from "real-life" money. Create a 401G account for your bankroll and only use this money to play casino games. Also know how to divide your money into session, daily and weekly stakes.

How much should a player use for a session of play? A day of play? A week of play? This section will explain various methods to protect your money. You'll learn about the envelope money management system – a smart way to assure that you will come home with some money even if things went the wrong way at the tables.
You'll also see how the patterns of wins and losses tend to be different between the "inside" bets and the "outside proposition" bets. These betting choices will mean different amounts of session stakes despite the fact that the house has the same edge on both types of bets. Money management when you have the edge is different than managing money when you don't have the edge. It tends to be the reverse. The more you play, the better the chance you will be ahead. But you must have enough money to do this.

"They're back!" said the girl in Poltergeist. Actually roulette scammers have never been gone. This section will explain exactly how they fool players into buying systems that do not work. You'll learn how to profile the scam and the scammer. This could even be used as a checklist of protection.

This section will explain in detail how the casino figures out what you are worth to them and what comps they will give you for your play. Remember that your comps are based on what the casino figures you will theoretically lose. Comps are generally not given because you lost more or less than the theoretical.



Let me take a simple example first: What is the basic house edge at roulette (yes, both the American double-zero wheel version and the European single-zero wheel version) and how does that basic edge translate into roulette odds?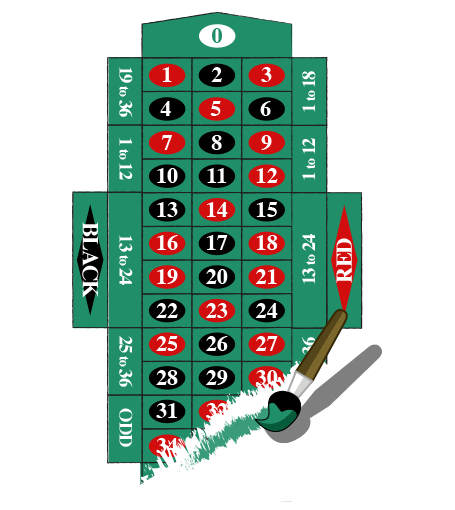 Here are some final words on how to play roulette without losing your head, your shirt, your pants or too much money.
Roulette should be played for fun but that fun can only be satisfactory if you play with discipline and restraint. I recommend what I consider to be the best playing methods and money management at the game. I also look at what things to avoid when playing a game you love to play.

There are some things you must keep in mind when you play games on the Internet. Here you must have complete control – of yourself. In this section are six rules that will help you survive and perhaps thrive when you play roulette. Follow these rules and you should be in good shape.


Written by Frank Scoblete