*This article was originally created for Roulette 30 website
Evolution gaming is not an online casino
Let's be clear. Evolution gaming is not an online casino. It is a $2 billion software company, listed in Stockholm Nasdaq (EVO:SS), that provides live dealer casino games to online casinos. It's worth to read our critical, comparative review of live roulette game providers.
The games are developed and run by Evolution. The live dealers are hired and trained by Evolution. The video production of the live game, including the studio decoration, the lighting, the cinematography and camera angles, is managed by Evolution. The game results, payouts and past spin stats are controlled by Evolution. The game interface and underlying software are developed by Evolution.
However the Evolution games are offered to the players NOT by Evolution, but by online casinos that feature the Evolution live casino platform. Evolution sells their live casino games to various online casinos and not directly to players. It is a B2B, business to business company, not B2C, business to consumer. Evolution has no direct connection to the players.
Evolution Gaming Group has over 7 offices and 2,500 employees across Europe. It is licensed and regulated by the gambling authorities of UK, Belgium, Romania, Malta and Alderney Island. They have live game production studios in UK, Belgium, Latvia and Malta.
How good are evolution's live roulette games?
Simply put, Evolution is the best live dealer roulette platform bar none. They focus almost exclusively on live casino games (no games with 3D graphics) and they dominate the live casino scene and especially roulette. Both players and reviewers agree on this. Every big online casino wants to have at least some Evolution live roulette games in their arsenal.
They offer a great selection of country-specific roulette tables with Native Speaking Live Dealers in over 10 languages: Swedish (Svensk), Danish (Dansk), Norwegian, Greek, Turkish, Flemish, Italian (Venezia), Deutsches Roulette and French to name a few.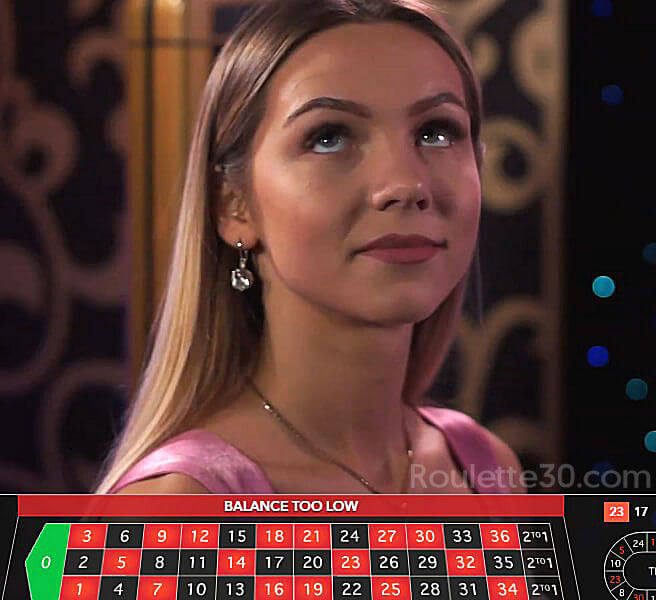 All dealers are very friendly and chatty, though they try to speak at all times, occasionally talking nonsense. In some tables the dealer changes the direction of rotation of the wheel after each spin and in some other tables the wheel is spun constantly in the same direction, presumably to save time and produce a faster game. They also offer an innovative variation of roulette with two balls, the Double Ball roulette.
Three things separate Evolution from the rest:
Their games are very well thought out, offer excellent camera angles and they show the wheel in full frame after the ball is spun.
In their famous Immersive roulette, you can see some top model territory female dealers. More importantly, after each spin, they shows a slow motion video replay close-up of the roulette ball dropping on the number pocket. The slow motion video adds a lot of excitement, adrenaline, engagement and trustworthiness to the live game experience.
Their game interface offers amazing stats of past spins. Many roulette players are obsessed with stats of previous spins and they often build roulette strategies that require the analysis of past spins. Evolution offers the most beautifully presented and the most extensive stats you will find anywhere. Their stats interface is designed with the passionate roulette player in mind.
The Evolution platform lacks a true French roulette table with 3 or 4 croupiers and La Partage or En Prison rules, like the one offered by Authentic gaming. They only offer the La Partage rule in Auto roulette, without live dealers. In their site they do mention a French live roulette with La Partage rule, but this game is often absent from the casinos that offer Evolution roulette games.
It would be nice to also offer slower paced games where the player has more time between spins make their bets. Right now the time between spins is like 30 seconds, which is on the fast side.
A free play mode would be nice too.
Nevertheless, Evolution gaming is overall the best live roulette and casino software platform available today. Try now Evolution's top notch live roulette games at 888 casino and see for yourself.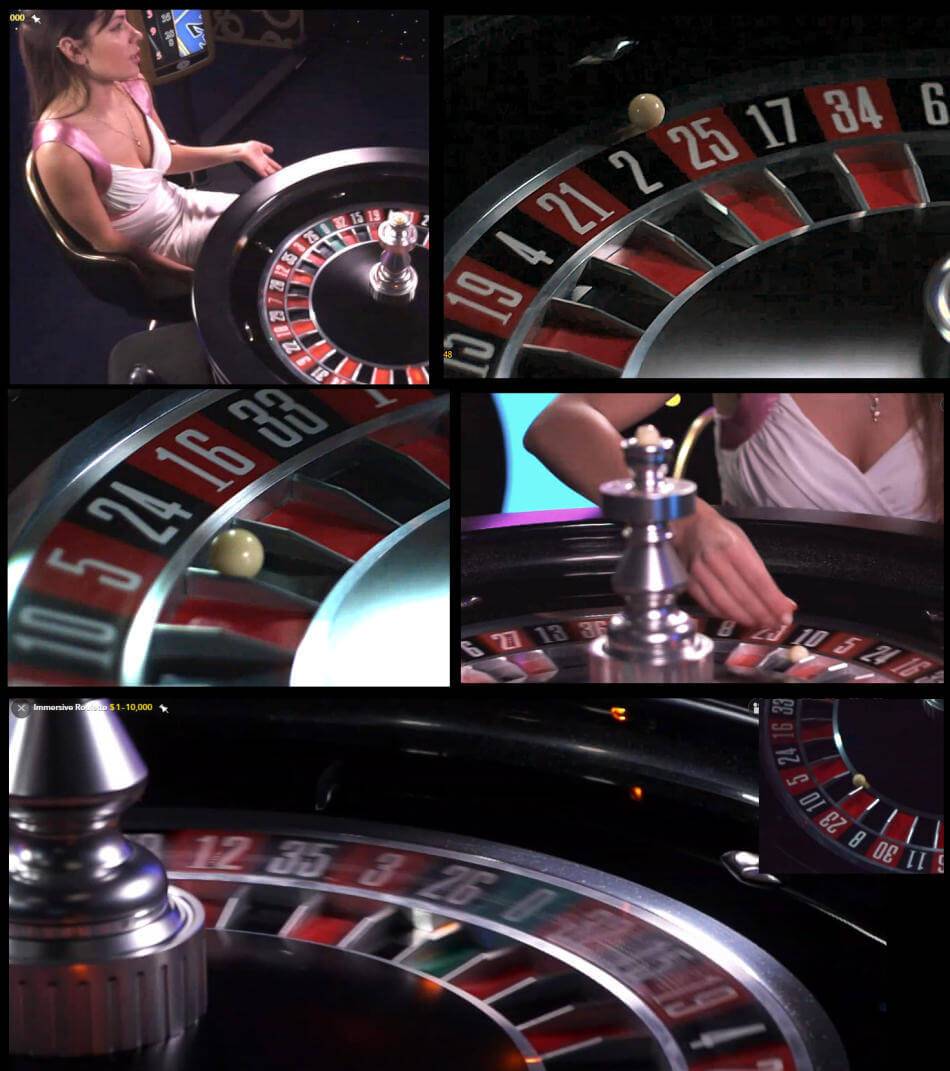 Live roulette and casino game selection
The truth is that although Evolution labels many games with different names, in fact they are not really that different. Different game names most often do not represent any real differences in gameplay. They are basically the same game, with just a different background or a different language speaking dealer.
For example as far as live roulette goes, these are the main types of roulette offered:
Automatic roulette (without dealer)
Live dealer roulette (in various languages)
Immersive roulette (a premium version of live roulette)
In some of Evolution's live dealer roulette games, the dealer changes the direction of the wheel (and ball) after each spin and in other games the wheel is always spun in the same direction, for a faster game.
The following lists are posted just for reference. The names of the games are for the most part not really important and can change over time for marketing purposes.
Roulette games:
Auto Roulette La Partage
Immersive Roulette
Immersive Lite
European Roulette
Speed Roulette
French Roulette
Native Speaking Roulette
Live Double Ball Roulette
Dual Play Roulette
Mini Live Roulette
Live Grand Casino Roulette
Live Macau Roulette
Live Vegas Roulette
Slingshot Roulette
Sports Roulette
Speed Baccarat
Control Squeeze
Macau Squeeze
Genie Blackjack
Vegas Blackjack
Macau Blackjack
Other live games
Ultimate Texas Hold'em
Casino Hold'em
3 Card Poker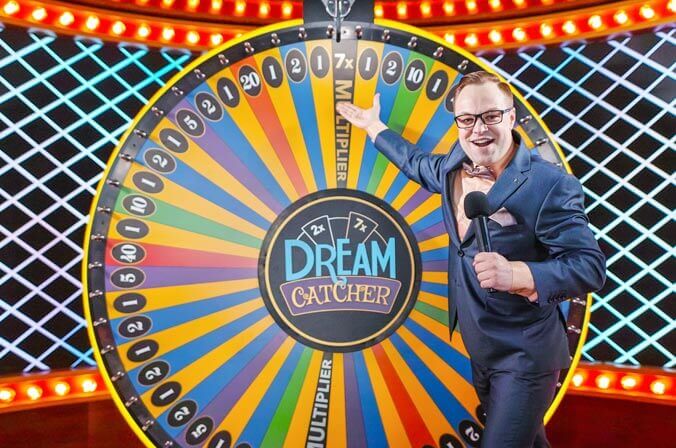 Review rating: 5/5