Drop in some credits, hit the "spin" button, and if those reels line up just right some winnings may be heading your way. That's a process slot machine players around the world know well. These gambling devices occupy much of the gaming space at most casinos and have grown in popularity in online casinos as well.
But that wasn't always the case. Table games and other forms of gambling once delighted eager gamblers with slots seeing a surge in the late 19th Century. And when it comes to the history of gambling, the modern slot machine's history is fairly young.
Here's a brief history of slot machines and a look at how they came to dominate the world of casino gaming.
Table of Contents
1 – Advantages of slot machines
When it comes to slots, many players have a similar question: what makes these simple spinning reel games so popular with players? Additionally, what makes them so popular with casino management?
For players, these gambling devices offer a quick way to wager without really needing much knowledge in how to play. Other games like Blackjack and Craps may require more specific insight as well as more interaction with dealers and croupiers.
Slots offer an easy way to play without fretting over how to play. A player can spin the reels, chit-chat with friends, order a cocktail, and have a chance at some nice winnings if lady luck shines on them. They also generally feature a wide range of wagering stakes, meaning a player can also play for a long time at lower stakes (if they don't spin those reels too quickly).
Players also love many of the themes and technology that come with modern games. The thrill of jackpots is also certainly a nice enticement. Many dream of crashing in on those massive progressive jackpots. Like the lottery, a slot offers at least a dream of that major financial score.
For casinos, slot machines offer a chance for players to wager without needing dealers, pit bosses, or much in the way of humans actually involved with the gaming activities. Slots don't take coffee breaks, have retirement plans, or need much oversight.
These gambling devices can take your bets 24 hours a day, seven days a week, 365 days a year. Of course, there are some costs associated with overseeing the slot area and machine maintenance, but in general that can be minimal compared to many of the operations seen in a casino – and slots come with a nice casino edge as well.
2 – Early days of slot machines
Technology has produced some major changes to the slot machine industry over the last few decades. But those high-tech machines you might play in Las Vegas, Atlantic City, or online are a far cry from early machines. These popular gambling devices have a long history of innovation but have some pretty primitive beginnings.
After immigrating from Germany, Charles Fey invented the first slot machine – named the Liberty Bell in honor of his new country – in 1887. His first mass-produced model featured three vertical reels and might seem pretty dull compared to today's lively interactive offerings.
But these early slots brought something completely new to the market. The term "slot machine" actually derives from these early machines as well. When playing one of Fey's machines, a player inserted a nickel in a "slot" to spin the reels.
However, these early machines weren't always meant for gambling and were originally more of a novelty. Fey's three-reel machines feature symbols like fruits, bells, and playing card symbols to determine winners. Many of those same symbols can still be seen on modern slots.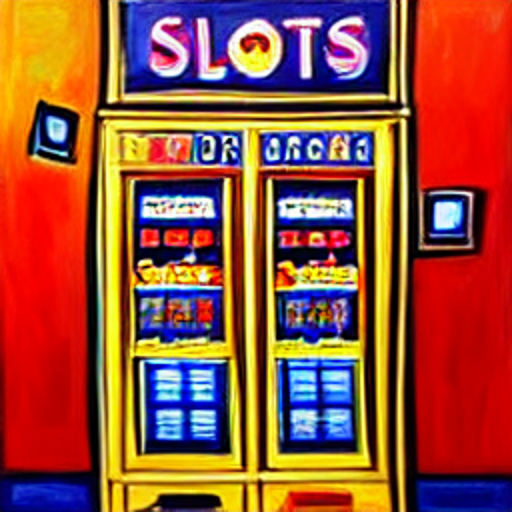 On Fey's machines, the Liberty Bells were the top symbols and seeing them line up correctly could pay out winners in nickels. Other combinations could also reward free cigars or drinks – a bit of a precursor today's casino "comps."
The 29-year-old mechanic built the slots in his San Francisco machine shop and placed them in saloons and gambling halls, splitting the revenues with the owners. Unlike today's slots, these early slots made use of mechanical parts to determine winners. When the reels spun in Fey's devices, their randomness was based on the parts with in the machine – thus the term "slot machine."
"His machines were an immediate success, and he couldn't manufacture enough of them in his small workshop to supply the demand in and around San Francisco," Scarne's Complete Guide to Gambling notes of Fey's gaming machines. "Gambling equipment manufacturers soon discovered this and tried to buy the manufacturing and distribution rights, but Fey refused all offers."
That may have been a mistake. With limited production capacity, Fey limited the reach of his new technology and his machines remained mostly a California phenomenon.A competitor quickly jumped in to fill the voids. In 1907, Chicago's Stephen Harper Mills began producing his own machines – ramping up his own devices with added fruit symbols. The classic bar icons still seen on many slots today were also invented by Mills.
The businessman coined the term "Bell-Fruit-Gum machines" for his devices. To avoid anti-gaming laws, his slots could also pay out in chewing gum. Whether a bar or other establishment wanted to pay out winners in cash "under the table" was certainly up to management.
Many gaming historians believe the "bar" icon was actually originally a chewing gum packet logo from his Mills Novelty Company. When cash became king in the world of slots, the gum packet transitioned to the bar still seen today. Overall, the Bell-Fruit-Gum slots helped Mills' company become a leader in the industry.
"The Mills Novelty Company, Incorporated of Chicago, was once the world's leading manufacturer of coin-operated machines, including slot machines, vending machines, and jukeboxes, in the United States," a site dedicated to the company's history notes.
It didn't take long for slot machines to find a dedicated pool of players. By 1910, the devices reached much of the U.S. That popularity would grow as technology brought more options and features along with more gambling restrictions in the coming years.
3 – Slots see some advancement
When it comes to gameplay, there wasn't a lot of variety in those early machines. That would change in the intervening decades as more manufacturers added their own twists on these classic machines.
The first multi-game payouts showed up in the 1950s. This didn't feature the complex software of today to make features like this possible however. Instead, three slots were attached together and worked in tandem. A player could win on each machine individually, but also if three bars appeared on the payout line in any of the machines – still quite a step up at the time that helped advance the slot technology.
Often referred to as "monsters" or "Frankensteins," these multi-play games didn't prove popular. Players had to drop a coin in all three machines each spin, which meant quite a bit of work for the multi-pay feature.
What happens when a game doesn't attract much action and takes up considerable space on the casino floor? They disappear, and that's what happened to the Frankensteins.
At the same time, slots moved beyond the traditional three reels. Four reels became an option and electromechanical hybrids began replacing traditional mechanical reels. The new option brought faster action and more excitement for players. Slot experts say this also made it less likely for players to manipulate the games and brought about more random results.
Three-line payouts became popular in the 1960s, giving players more ways to win and adding to a game's excitement. The "hold and draw" feature also became prevalent during this time, allowing slot gamers to "hold" a certain reels. The player could then drop in another coin to spin the remaining reels, allowing for another "chance" to win a jackpot. This was a bit of a forerunner to today's feature in which certain symbols can "lock" in place while other reels continue to spin.
The 1960s and '70s saw more advancement in slot technology and gameplay options.
Multiple-coin games grew in popularity, allowing players to play at differing stakes – a feature that certainly can be seen at even bigger ranges in today's machines.
This allowed players to win more money depending on the amount wagered on each spin. Progressive jackpots also became a popular addition during this time, meaning for the first time lucky players could cash in for much larger payday, although those were smaller than today because of limited technology and smaller areas of linked progressive machines.
But the industry was certainly growing and seeing some major changes, attracting plenty of gamblers.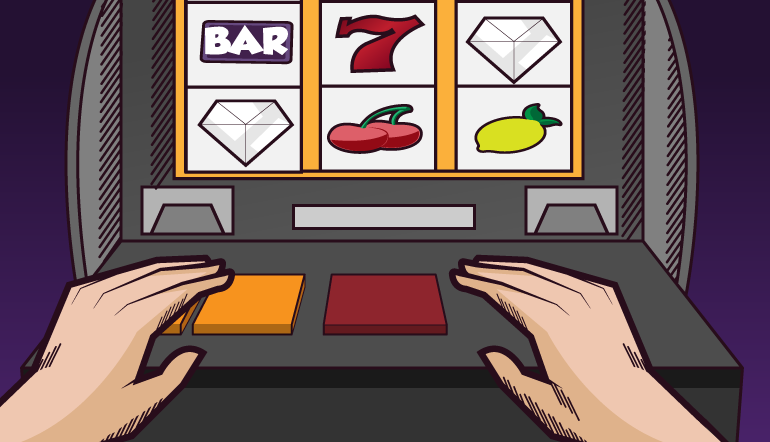 4 – Video and computer technology bring major improvements
Computer technology brought about some major changes in the industry. Developers began incorporating more creativity and even some narrative themes.
In 1963, the industry saw the first video gambling device when Automatic Blackjack debuted in Nevada. Video was also brought to slots as well around the same time, but those early versions didn't resonate with players. Perhaps those games lacked on the technology front and just didn't offer enough to attract players more accustomed to real spinning reels. However, the use of video did become popular in one particular version of slots.
Video poker boomed in the 1970s and '80s, as players could play hands via a video screen. The interactivity involved with the games may have helped. Players made their own choices rather than simply seeing the results of a slot spin. Savvy players who used perfect strategy could also greatly reduce the house edge to smaller percentages than those seen on traditional slots.
In 1986, IGT unveiled the first progressive jackpot that pooled games throughout Nevada. This was a major boost to the industry as players could see even bigger jackpots than progressive games up to that time. These jackpots could now reach into the millions, attracting headlines as well as players dreaming of massive payouts.
"IGT's wide-area progressives combined the instant gratification of slots with the life-changing jackpots of lotteries – a heady combination unimaginable when the first slots were crafted," David Schwartz notes in Roll the Bones: The History of Gambling.
By the 1990s video slots were becoming more popular and began being seen more and more on casino floors. The first multi-screen game, which is now a regular part of modern slots, was unveiled in 1996. The explosion in slot technology continued in the coming years with even more advanced video, modern sound systems, touch screens, card readers for tracking player points, and more.
The random number generator (RNG) also became a key part of a slot machine. These made use of algorithms to determine a more random spin than traditional mechanical reels. The reels on a slot now simply represent the result determined instantaneously by the RNG.
By the early 2000s, coin-operated machines were being phased out almost altogether. Instead players input bills and casino vouchers into each machine. By the 2010s, players could find complete multimedia experiences when taking a seat at one of their favorite games. Skill-based games were also introduced after generations of players became accustomed to traditional video and mobile games.
Online gaming also became popular in the 2000s and many countries legalized the practice. Players could spin the reels of their favorite games right on their computer or mobile phones. Free-to-play slot gaming platforms also became popular and remain so today. Slot developers began reaching across three gaming environments with some of the same games: the live casino, online gaming, and social/free to play slot gaming platforms.
It's now been well more than a century since Charles Fey debuted his first slot machine. He probably had no idea how popular those gaming devices would become, generating billions of dollars in revenue for casinos around the world each year. Slots are now the most popular form of gambling in the world and there appears to be no end for that in sight.