In this article I am going to show you a step by step Paroli system that can be used to "up, up and away" with your wins. This Paroli system can be used at online casinos, land-based and cruise ship casinos. Prepare to win a bundle!
The Paroli is a positive betting system which means you only increase bets after a win. Most betting systems, such as the dreaded Martingale, are ones where you increase your bets after a loss hoping to recover all your money should you win a decision. These are known as negative betting systems.

The negative systems will win you many small amounts but they come crashing down on your head should you lose even short streaks of between seven and nine wagers. The house limit can't be passed and bad streaks will wipe you out.

Not with the Paroli. Named after someone named Paroli (no one knows who Paroli actually was) this system attempts to build a winning streak into a massive win.

Many of you know of the Paroli under its more common name of "parley." That's correct, Paroli betting is parley betting and some of you may already use a version of it in your play.

The common Paroli has you doubling your bet three times in a winning progression: 10 units, 20 units, 40 units. This three-streak progression wins you 70 units. Now you go back to 10 units and start the progression over again.

The betting goes 1, 2, 4, and then you fall back to 1.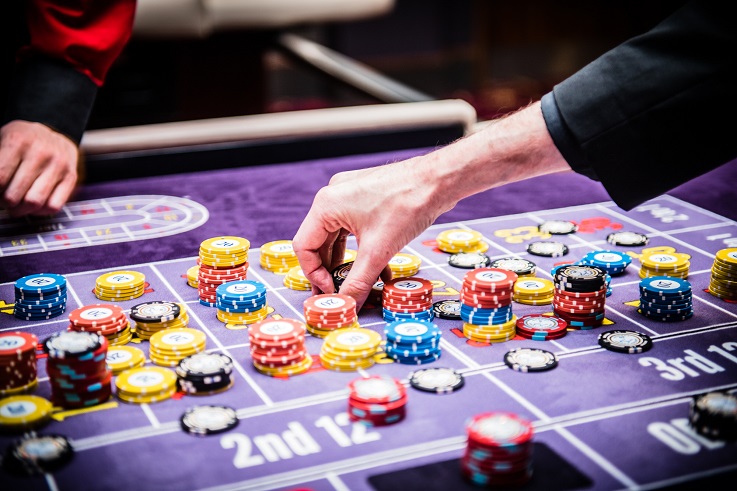 A player can decide when and how to increase his bets so the Paroli is user friendly and quite malleable.

Okay, I am going to show you a wildly fun winning Paroli on several casino table games.
THE ROULETTE PAROLI
You use this system strictlyon the outside "even-money" bets of red/black, high/low or odd/even. These are called even-money bets because they pay even money, 1 unit for 1 unit. The casino does have an house edge on these bets because when the 0 or 00 shows, the bet is lost (Try to play the single-zero wheels.).

You are going up with a five-unit Paroli until you hit bet six and then you are going to fully parley three times. That means on bets 6, 7 and 8 you double your bets. On bet 9, you go back down to a 10 unit wager.

The sequence is therefore:
| | | |
| --- | --- | --- |
| Betting Sequence | Individual Win | Total Win |
| Bet 1: 10 units | 5 units | 5 units |
| Bet 2: 15 units | 10 units | 15 units |
| Bet 3: 20 units | 15 units | 30 units |
| Bet 4: 25 units | 20 units | 50 units |
| Bet 5: 30 units | 25 units | 75 units |
| Bet 6: 35 units | 0 units | (75) |
| Bet 7: 70 units | 0 units | (75) |
| Bet 8: 140 units | 140 units | 215 units |
| End Paroli | End Paroli | End Paroli |

You can use the roulette game even-money Paroli on baccarat and any other even-money game. It can also be used on the 6 and/or 8 bet at craps. It is those two numbers versus the seven. All other numbers are dead time. You are just looking to do the steps with the 6 and/or 8.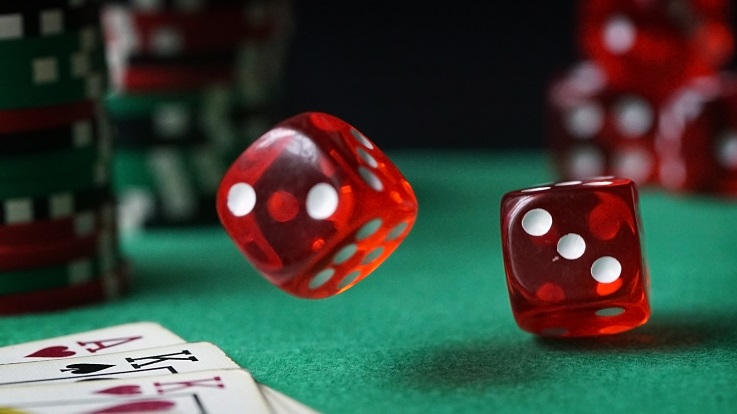 THE UP AND OUT CRAPS PAROLI
This one can be considered a "strange Paroli" (as in strange matter which exists on the subatomic level of reality). We will base this strictly on the Pass Line with Odds and the Come with Odds.

Let us say that you are betting 10 units with 5X Odds. You can decide how many bets you make but I would keep the initial spread to no more than three.

We do not count any wins on the initial placement of the Pass Line bet. Once a number is established you take full odds (or whatever you can afford). Let us say you wish to go to three numbers; you will have 165 units at risk.

Once you have won 495 units, you will now go to four numbers. Once you have won, 600 or more units you will go to five numbers. Once you have won 800 units, you will go to six numbers.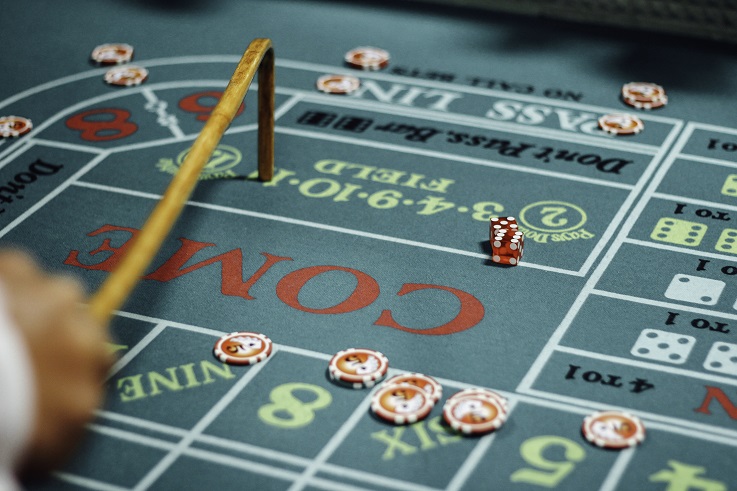 When you are on six numbers after every two wins, you will double your Pass Line or Come bet and your odds.

It is not easy to put this method into a neat 8-pack so I won't. But you get the idea. Once you have a win, you are going to spread your bets and if you get on all the numbers you are going to increase your bet.

During this process, you stop any time you wish. But on a long roll, a craps Paroli can make you a lot of money.