Many of the online slots players enjoy come from the same manufacturers that supply games to offline casinos. International Game Technology, Scientific Games, Aristocrat Technologies and others are giants online and offline.
Many of the games are even the same. IGT's Cleopatra has been a hit both online and offline, and Scientific Games' Jackpot Party variations have followed offline success as online hits.
But online casinos can draw on gamemakers including NetEnt, Next Gen Gaming, iSoftGaming, Blueprint Gaming and others that cater to the virtual world first.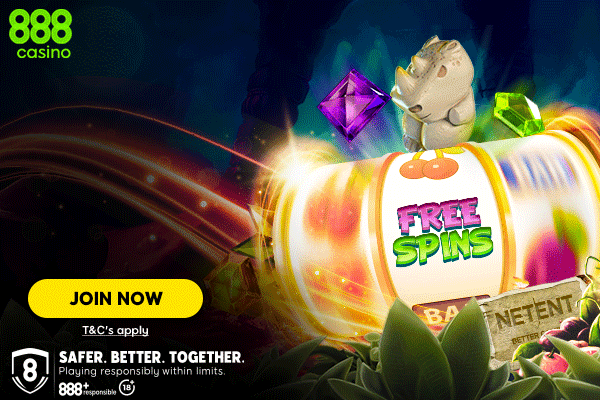 It's the best of both worlds for online players. We can pick and choose among games developed by a multitude of manufacturers, each of which puts its own spin on the game.
Online casinos don't have the same pressure for physical space offline casinos have. If a game earns a little less at the start than other slots, an online casino can give it time to find an audience. Offline casinos have to move on in hopes of finding a game that uses the physical space more profitably.
As it turns out, all kinds of games with different features work for online audiences. Let's take a brief look a three of the games that have turned into online favorites.
STARBURST, NetEnt
With its cut gem symbols, two-way pays and wild respin bonus, Starburst has become a much-played player favorite.
There's something of an intergalactic look. The five video reels are set against a deep blue background with yellow spots – comets, planets or stars, perhaps – moving and fading in and out.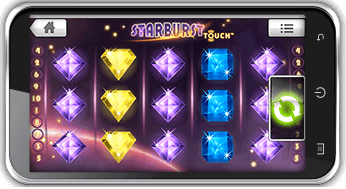 Most of the symbols are jewels, giving the game some sparkle. Included are yellow, blue, purple, orange and green gemstones. The bulk of winners are on gem symbols, but the highest paying symbols are bars and the next highest are 7s.
Bars are not black rectangles as on most slots. They're golden globes circled by a ring, with a spot lighting and moving around the ring. It's reminiscent of a tiny moon with a rapid orbit. The animated ring also circles the 7s – you know at a glance lining up those symbols bring special pays.
There are only 10 paylines, but they work in either direction. Lining up winning symbols from left to right brings payoffs, but so does lining up symbols from right to left. That gives Starburst win possibilities more like those on a 20-line game than a 10-line game.
It's bonus time whenever you land a wild symbol on the second, third or fourth reel. The symbols consist of a circle in the center surrounded by wedges of eight different colors. Those are the game's starbursts, looking like a sun with a multicolored corona.
The Starburst expands so wilds fill all three positions on a reel, then it locks in place and triggers a respin. If you get another wild on a respin, then it locks in place, too, and fills another reel for another respin.
Spins to anticipate are those that bring Starburst on all three of the middle reels. Then you have nine wilds locked in place and the respin will bring no worse than four of a kind wins both from the left and from the right. Matching symbols on left and right then mean two-way five of a kind wins, just the thing to send your credit meter soaring at warp speed.
KING KONG FURY, NextGen Gaming
New this year, King Kong Fury takes you to a land of prehistoric monsters based on the 2017 film "King Kong: Skull Island." It's from NextGen, which recently was acquired by Scientific Games.
Fifty paylines cross the five reels, with each reel four symbols deep. Symbols include Tyrannosaurus Rex, Triceratops, a great winged pterosaur and other Mesozoic creatures as well as lower-paying A, K, Q, J, 10 and 9 symbols.
Kong, the great ape himself, is a wild symbol. The wilds come in stacks, and when you land a full stack to fill a reel, it can help form multiple winning combos.
The Mason Weaver character, blonde heroine of the adventure, is depicted against a volcanic background in a symbol labeled "BONUS." When she appears on the first and fifth reels, it triggers the game's main bonus, the King of Skull Island Free Spins
Free-spin action starts with the player spinning a wheel to determine the number of free spins and a multiplier. The wheel can award from three to 10 spins, as well as a 3x to 10x multiplier. The fewest free spins you can get are nine – three spins times three – while the maximum is 100 – 10 spins times 10.
Those 100-spin rounds are credit-boosting treasures to remember, but there's more. Free spins also include the potential for Raging Respins. When a full stack of wild Kong symbols fill a reel, it locks in place for a respin and the potential for more wins. Landing another wild stack brings more locked wilds and another respin.
Both on the main game and during respins, there are two randomly occurring bonus features. One is the Lightning Reel feature. When triggered, it can add up to 15 premium symbols to the reels. Basically, those low-paying card denomination symbols are out and high-paying dinos are in. They won't necessarily match and for winners, but when they do, they're bigger pays than the eliminated symbols would yield.
Potentially lucrative is the Kong's Call feature. Randomly, Kong will call for wilds and up to 12 will be added to the screen. If you get the maximum 12, the middle three reels will be filled with wilds, meaning four of a kind or better with any of the creature or card symbols.
That leaves a feature-packed game that will keep your attention with bonus potential and the chance at huge wins.
MONOPOLY MEGA MOVERS, Scientific Game
Here's one that's a crossover between offline and online play that has found a huge following among online players.
Based on the long-popular board game, Monopoly slots have been player favorites ever since WMS Gaming brought out the first games at the end of the 1990s. WMS is part of the Scientific Games family now, and Mega Movers continues the tradition of hit Monopoly slots.
Mega Movers uses five reels, each four symbols deep. Symbols include traditional Monopoly playing pieces including the race card, train engine, top hat, battleship and Scottie dog, and newer symbols in the cat, rubber ducky, penguin and T-rex.
The top paying regular symbol is Mr. Monopoly – the game symbol originally known as Rich Uncle Pennybags. A wild symbol has the yellow word "WILD" with two red dice on top, all on a blue background.
The display during the reel spins is striking. Reels are darkened, and as symbols roll by, some Monopoly tokens are shown as bright white light against a black background. If you land three, four or five of those lighted symbols in a row, you get a spin of a bonus wheel.
There are three different bonus wheels with different prize collections. Three in a row gets you a green wheel, four in a row a yellow wheel and five in a row a red wheel.
If the wheel spin yields "3 wild," then three wild symbols are placed on the reels before a spin, enhancing your chance of winning at slots. You could also get five, six or seven wilds, or more with a 7+ symbol.
Better yet, you could win free spins, from a minimum of 10 on the green wheel to a maximum of 100 on the red wheel. And you could even win one of five progressive jackpots.
With the Monopoly imagery and the variety of possible bonuses through the wheels, it's a small wonder Monopoly Mega Movers has been a hit with online players.