"The biggest risk is not taking any risk" says billionaire Facebook entrepreneur Mark Zuckerberg. It's a sentiment probably shared by the British bad boys of gambling, whose famous faces have been seen at roulette tables across the globe. Sure, they might dip into blackjack - but for these celebrities, roulette is the ultimate casino game. Meet the famous roulette players born in Britain, winning all over the world.
HARRY STYLES & ONE DIRECTION
One Direction made their first foray onto the Las Vegas Strip in the summer of 2012, but the trip didn't quite go to plan for Harry Styles, Liam Payne, Niall Horan, Louis Tomlinson and Zayn Malik.
First they booked what they believed to be the suite from Vegas comedy The Hangover, but it was only after forking out £16,000 that they found out the movie was actually filmed in LA, where they'd just played a string of gigs.
The boys' plans to splash their cash in Sin City's casinos were then scuppered when security recognised them everywhere they went, and they were thrown out for being under 21, the legal gambling age. Perhaps that's when their hotel choice came in handy after all, as their swanky two-floor suite at the Palms Casino Resort came with its own hot-tub, pool table and basketball half-court.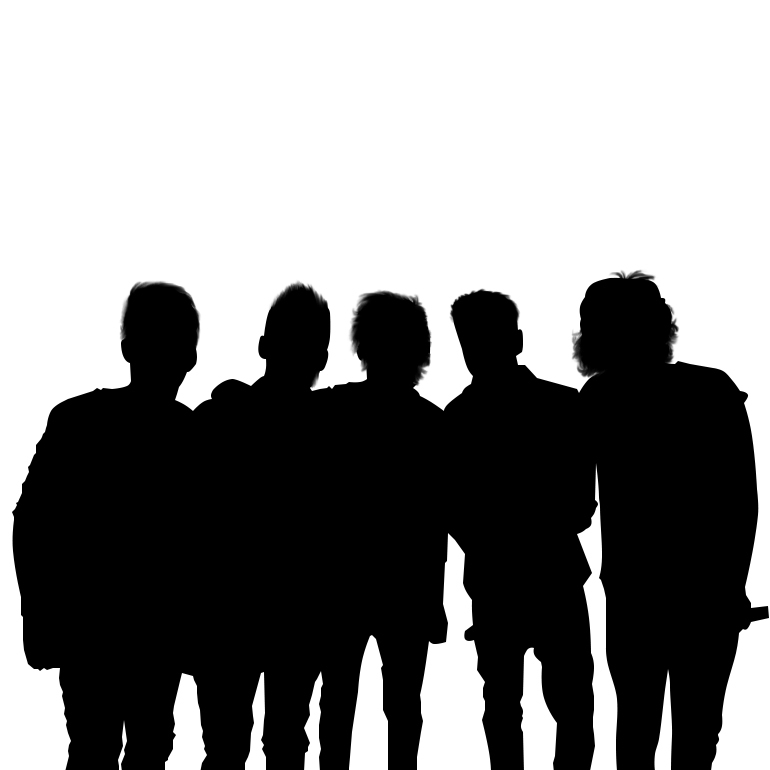 The boys had better luck making it to the casino tables during a tour of Australia, where the legal age for gambling is 18. Speaking in early 2013 Niall Horan revealed: "We just thought, 'We're 18, this is the first time we've been able to spend a bit of money in weeks because we've been on the road.' I won £100, which seemed reasonable, then I stopped. But I'll have to say 'no comment' about the others."
With an estimated £20 million personal fortune at the time, it seems that not everyone's bets were quite as modest. "Let's just say it got a bit ugly and a lot of money was lost. A lot," emphasises Niall, who admits: "When our management found out, we got a serious dressing down about it."
This wasn't enough to deter Harry Styles, who was spotted at the roulette tables of the Pearl Room Casino in Perth, just ahead of One Direction's month long 10-date tour of Australia, in September 2013. The pictures – and video - of Harry Styles playing roulette made international news, and perhaps an even sterner dressing down followed, because if Harry's had a flutter since, he's definitely been more discreet.
However, Harry Styles still sports a "17BLACK" tattoo near his left shoulder, and this is said to be because he's a huge fan of James Bond, who bet on 17 during a roulette game in the 007 film Diamonds Are Forever.
WAYNE ROONEY
Manchester235 which bills itself as a "Las Vegas style casino in Manchester" is the destination of choice for Man United's top players when they're feeling lucky. Word has it that a handful of the Premier League football team lost £250,000 between them when they went there to celebrate Rio Ferdinand's birthday in November 2007, and they were back a month later for their Christmas party organised by club captain Gary Neville.
A year on, in November 2008, Wayne Rooney lost £65,000 there after scoring twice for England in the World Cup qualifier in Belarus. The England team's 3-1 win was followed by a flight from Minsk back to Manchester Airport, where they landed just before 3am. An hour later, Rooney walked into the 235 casino which had shown the game on big screens earlier that evening.
Initially happy to chat to people, it quickly became apparent that Rooney was on a losing streak and he joked with the dealer that he must have stepped in something on his way in. Switching from blackjack to roulette, Rooney tried to recoup his losses, but the £80,000 a week striker continued to lose until the club closed at 6am, and he apparently left with a face like thunder.
Speculation has it that Rooney has visited the club dozens of times since, but it was another two hour spending spree in March 2017 that made the headlines when he lost £500,000. Arriving at the casino alone, just after midnight, the then England captain drank beers, as he switched between roulette and blackjack.
It was the night of United's Europa League home win over FC Rostov, which Rooney had watched from a box at Old Trafford, due to injury. An onlooker described Rooney as laying down massive bets on the roulette table, and putting a lot of money on red, before leaving the casino at 2am, half a million pounds down.
Rooney has a history of enjoying a flutter, losing around £50,000 in his early days at Everton, and reportedly facing an FA investigation in 2006 when he allegedly lost £700,000 in a secret England dressing room gambling ring.
PHILIP GREEN
Philip Green is the billionaire businessman behind Topshop, who's often seen with supermodel Kate Moss draped elegantly on his arm. He's the father of Made in Chelsea's Chloe Green who pooled genes with "Hot Felon" Jeremy Meeks to produce a baby called Jayden in 2018.
When Green's not on his £100 million superyacht, or his £46 million private jet, he's often at the roulette table of Park Lane casino Les Ambassadeurs, which is best known as Les A. There, in the grade II* listed building which featured in the Bond film Dr. No, Green's formidable bets forced London Clubs International (Les A's then operator) into a profit warning.
Green, who's rumoured to favour number five on roulette, won an estimated £2 million in one night and at least a further £1 million over the course of a few other nights, in 2004, contributing heavily to the operator's £8 million drop in profits.
Green's luck on roulette was his saving grace in 2007 when a blip on blackjack saw him down by £700,000 after playing £25,000 a box. Switching to roulette, Monaco-based Green won back all his money – along with an additional £100,000. Just enough for a down payment on a toy jet for grandson Jayden.