So, you want to play offline or online Roulette but not sure what system to try. You're reading the right article because I'm going to explain how anyone of the following three Roulette systems will help you engage with the game better while having fun watching as you try to win.
The 3 Roulette Systems are: 
The red or black percentage chaser
Single column or dozen power betting
Even chances best of three
These Roulette systems are my own and designed so that you stand a good chance of winning whilst minimising the risk of losing your bankroll.
Before I refer to the systems proper it's important to set aside an amount of money you're prepared to lose just in case you happen upon a set of outcomes to don't match to your betting selections. This set amount will act as your Bankroll for the day or session of play. Professional Roulette gamblers use bankrolls to regulate their profit and loss ratio. 
It's no fun losing so when the fun stops and moreover you're bankroll wiped out, it's time to call it a day. There will be better days so allow your bankroll to guide you on how well you're doing; when you should stop gambling when you're in a winning situation.  
Managing your Bankroll
What do I mean by this? Well…playing a Roulette system is one thing and managing your bankroll is something else. Combine the two things together and you're in a stronger position because you'd be betting along with a plan. 
You see, a bet selection and money management are two separate aspects of any Roulette system. For example, some Roulette systems refer to how much you should wager when you're winning or losing, as well as when to stop betting, but will fail to inform you about what to bet on. Whereas other Roulette systems will explain a betting selection but will leave out the wagering information. 
One without the other equates to an incomplete system. For a system to be sound it should refer to both aspects, and the author of the system should know its strengths and weaknesses and include such information when explaining how the system works in practice.
SYSTEM #1:

THE RED OR BLACK PERCENTAGE CHASER
Strapped for time and don't really believe pattern betting works? Then this even chance percentage chaser system is an all-in win, lose or draw method that you can replicate daily. 
Here's how it works. First decide how much your willing to risk. Let's say you allocate $100. Now choose one of the colours, Red or Black or if you prefer one of the other even chance options; the High/Low or Odd/Even. 
I prefer to use one of the colours because the result will stand out right away and the coloured pockets on a Roulette wheel are evenly spaced out which means that, theoretically the chances of one colour occurring over the other is nearer to a true 50:50 possibility. Let me explain what I mean. 
Look at a European Roulette wheel. The #10 and #5, are two Low numbers that are together as pairs on the wheel. Numbers #26 and #32 as High numbers would be together except that Green Zero separates them. This constitutes a bias. Though how it might alter betting results at any given set number of outcomes no one can know. But it's clear this unfair layout isn't as evenly distributed as are the coloured pockets on the wheel.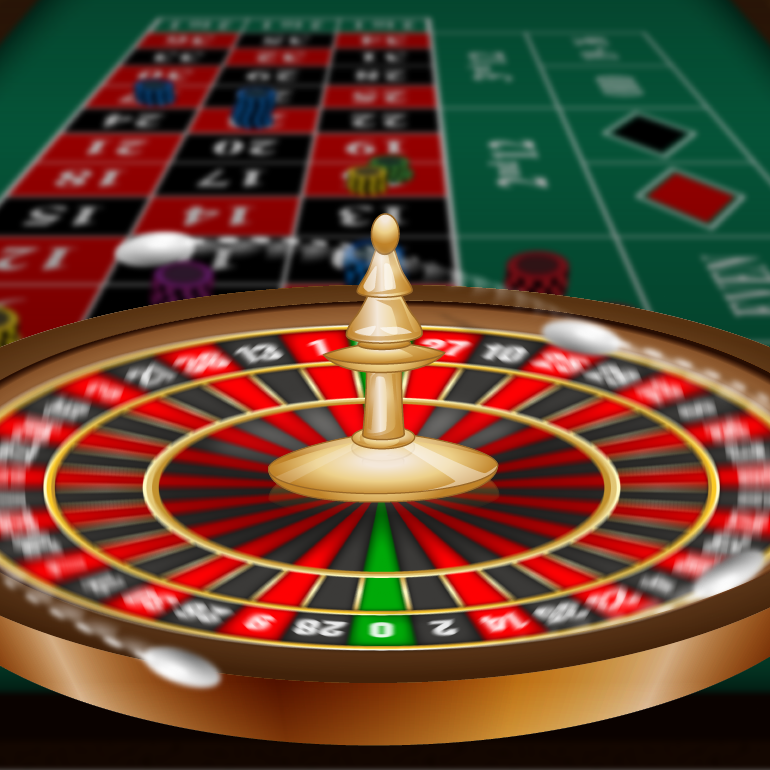 And now look at the sets of Roulette Odd numbers that are spaced out into pairs on the wheel: 
#15 and #19, #25 and #17, #27 and #13, #33 and #1, #31 and #9, #29 and #7, #35 and #3 Total sets = Seven
And the sets of Even numbers in pairs:  
#34 and #6, #30 and #8, #24 and #16, #20 and #14, #22 and #18, #28 and #12 Total sets = Six plus #26 and #32 though these two numbers are separated by Zero so can't technically be regarded as a pair set.  
Of the above sets, if you look at the wheel with the Zero at the top, there're four Odd and four Even sets to the left side of Zero AND three Odd and two Even sets to the right side of Zero. #26 an Even number on its own to the left of Zero and #32 even number on its own to the right of Zero.
While there're four Odd and four Even sets to the left side, = eight sets, this means there're only five sets to the right side, three Odd sets and two Even sets. Aside from the #26 and #32 numbers split it's clear that the left side of the wheel contains more, Odd and Even pairs. Fascinating isn't it! 
While you might argue that there is no left or right side of a wheel if you ignore the Zero, the fact remains there're seven Odd pairs and only six Even pairs when considering the Zero that divides #26 and #32.
This reinforces my reason for opting for one of the colours. On the other hand, you might think such biases will help you in some way. But for even chance systems I prefer knowing that whether I win, lose or draw it wasn't anything to do with the bias nature of a wheels numbered layout.  
Having allocated your bankroll amount and chosen a colour, Red or Black. You're now going to decide how many games you want to play. Either x10 or x20. If you decide to play x10 games, then divide your $100 bankroll into x10 $10 wagers. If you decide to play over x20 games, then divide your bankroll into x20 $5 wagers.
There're two methods you can employ within this system. 
You could play every game and settle for whatever profit/loss results at the end. You might come out level, or a few units up in profit or a few units down in loss. The maximum you can expect to win is double of your total bankroll. And of course, it's possible you could lose all your bankroll. Though the more the set number of spins, the more unlikely it is that you'll see a very long streak of the same colour. Thus, it might be worth selecting x10 games rather than x20. 
Before playing Roulette you could decide how much you'd be happy winning. I'd be happy with say 30%. Then basically as soon as you're up +3 units, stop playing. I prefer this option because you could be up early on, lose what you've won and end up losing more. Setting a target is wise and +3 units with a x10 unit bankroll is reasonable.
Ignore the single Zero if it pays half back when Zero occurs. If it doesn't you could, as a side bet, place 25c on zero to protect your bets. If you're playing on a double Zero Roulette wheel, then consider covering both Zeros just enough so that if any Zero occurs you'll cover your wagers.
TIPS:
Don't start when the opposing colour is on a run of a streak of 3 or more in a row. Start playing when your colour is on a streak or when you see zigzagged or double and single sets.
When you start don't miss out games.  
You don't really need to over analyse this Roulette betting system. Either you'll win or lose some games (+1 or more) or will win or lose all games or come out level. 
SYSTEM #2:

SINGLE COLUMN OR DOZEN POWER BETTING
Choose whether you want to play Columns or Dozens. You can combine both but, so it doesn't get too complex start off with one or the other. Let's say you're going to play a Column. 
Pick one Column only; a Column you're going to stick with. (There're three Columns to choose from) Decide how many wagering units you want to win. I recommend +6 units. Column and Dozen betting pays 2:1. 
Bet on your selected Column. When you win continue to bet on it again until you reach your target.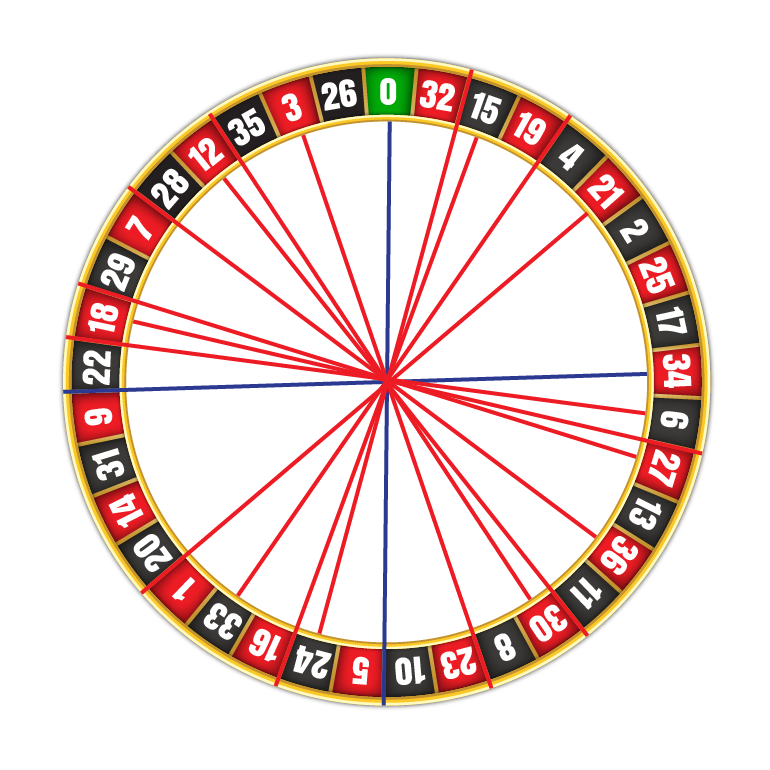 TIPS: 
When you lose twice in a row stop betting. 
Start betting again the game after your Column is a resulting outcome. 
Set yourself an overall stop loss just in case you come across a bad set of results. If you're aiming for +6 unit wins then a unit bankroll of 12 to 15 is fair. 
If you want to cover the Zero by just enough to protect your wager, then do so but only if you're betting on a limited number of games because covering Zero over many spins will eat into your bankroll.
SYSTEM #3:

EVEN CHANCES BEST OF THREE
The final Roulette system I'm recommending works well on the outside even chance options Red/Black, Odd/Even, High/Low. 
You choose one of the outside sets and check the last three outcomes and bet on the outside chance that dominates the best of the last three results.
Let's say you choose Red/Black. Look at the last three outcomes, if two or more of the last three are Black your next bet would be Black. Or if two or more Reds are in the last three results then you bet Red.
This is a basic Roulette system, but it can be very profitable when lots of zigzagged and streaks of the same colour outcomes occur.  
TIPS:
Avoid betting when you see doubles RR BB RR
A 10, unit bankroll is needed if you're aiming for a +3, unit win. 
Don't double down on any of the above Roulette systems.