Creativity on slot machines didn't start with video and online slots, but modern formats sure have given innovation a tremendous boost.
There was only so much designers could do with three physical reels. The reels had to be small enough to fit inside a machine casing, limiting the number of symbols and narrowing design options.
Even so, just before the video and online age, gamemakers showed a creative spark by placing bonus wheels on towers atop three-reel slots and by creating "nudge" machines where symbols that landed just above or below a payline could be nudged up or down for potential winning combinations.
Even pick-a-prize bonuses, staples in online casinos and on video slots in live casinos, have their roots in the three-reel era. WMS Gaming used a "Dotmation" screen just above the physical reels to play a pick'em bonus on the original version of Jackpot Party. Video and online slots gave the game a big boost.
But the entertainment value and variety of things slot designers can offer really amped up with options tailored for video and online formats.
That boost in possibilities has led to features that have become player favorites. Here is a look at a few of those.
Stacked Symbols
Online and video slots aren't constrained by reel size. Reels can be programmed as long as a designer needs to make hit frequencies and payback percentages to come out within desired ranges, and to make the games fun for players.
Without physical size constraints, slot makers have been able to incorporate stacked symbols. The same symbol can be repeated, repeated, and repeated again and again so the same symbol can fill an entire column.
Match stacks across the reels, and you can fill an entire screen with the same symbol. When you do, you win the maximum payoff for that symbol on every payline. On a game with five reels and 40 lines, you win the five of a kind payoff 40 times.
There has to be a tradeoff for those big wins, and it's that wins on fewer lines are less frequent. A stack on the first reel eliminates the possibility of winners with other symbols. With a stack of Ks on the first reel, you can win only with matching Ks on the second and third, while having K-J-9 on the first reel opens the possibility of wins on any of those symbols on fewer paylines.
But the possibility of big stacked wins is so popular that all major slot manufacturers have stacked-symbol games. Just for starters, Konami has its Fortune Stacks games, High 5 has its Super Stacks, Scientific Games has Big Green stacks.
Stacks don't work well with the size constraints of physical reels, so they're an online and video treat.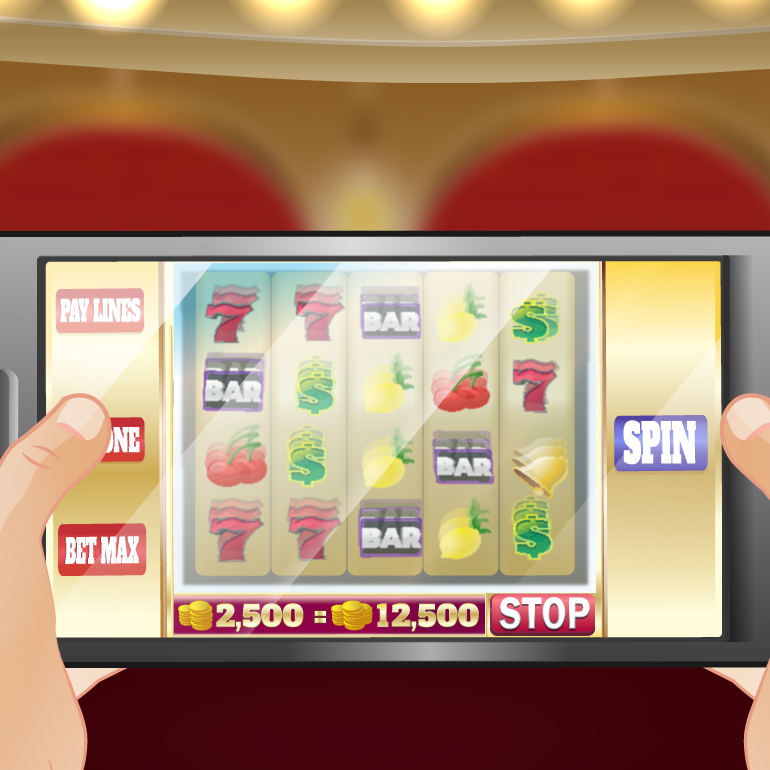 Hold and Respin Games
One of the most popular bonus formats around today, hold-and-respin locks special symbols into place. If you collect enough on a regular spin -- commonly six symbols -- they lock. Reels then respin, usually until three spins in a row come up with no special symbols.
When respins are finished, you collect a coin prize for each special symbol collected. The symbols usually are round, often representing magic orbs, coins or casino chips, and each is labeled with a coin amount or progressive jackpot you win on completion of the bonus.
If you succeed in filling all spaces with the special symbols, you also win the game's top jackpot.
Players have a good time, anticipating building rewards during respins. The format has been used to great effect by many game makers, with prime examples being International Game Technology's Wheel of Fortune Mystery Link where hold-and-respin can lead to multiple progressive jackpots. Konami Gaming's All Aboard features locomotives as the feature-triggering symbols, and Scientific Games' Cash Falls Ho Zhu extends the fun by locking symbols and enhancing big win possibilities on the main game.
Hold-and-respin doesn't work on a game with physical reels because any reel spins as a whole. You can't hold one symbol in place while the rest of the reel spins freely.
That leaves hold-and-respin as a feature reserved for online and video play.
Fun With Wild Symbols
Wild symbols have been part of slots for decades, including on three-reel games. A wild symbol can be used to match other symbols. Do you have two bars and a wild? That's the same as three bars. Two 7s and a wild? That's three 7s.
Exceptions come when specified on the machine. Slot games might tell you wilds don't match bonus symbols, jackpot symbols, or other symbols.
Online and video slots can make wild symbols extra special. Some bonus events lock wilds in place so any time you land a wild on the screen, it stays there until the free spins are over.
Other games use expanding wilds, which can grow from filling a single space to filling a whole reel.
Still others use banked wilds. During a free-spins round or for a specific number of spins, designated symbols each put one wild on the bank. On the last free spin or on the last spin of a sequence on the main game, those banked wilds are added to the screen. If you've accumulated enough wilds, the big-win potential soars.
As with hold-and-respin, none of these options work on slots with physical reels. The symbols on physical reels are fixed in place. They can't be replaced by wild symbols, nor can the reels grow to accommodate extra wilds.
Online and video slot players can have a wild time that isn't feasible on traditional reel games.