The best-performing online slots aren't necessarily the same games we see in live casinos.
Ways-to-win, cascading reels and hold-and-respin bonuses are solid favorites online.
Long-running games such as Bonanza and 88 Fortunes still rank with online favorites.
Online slots are very similar to video slots in live casinos, but sometimes different things attract online players that work best offline.
Ways-to-win slots without traditional paylines are very popular among the online crowd. Cascading reels and hold-and-respin games do well. Conversely, slots with wheel-spin bonuses work better in live casinos where physical wheels stand tall above the crowd, visible over a wide area to attract players.
Online slots also can hold loyal followings over long times. Casinos online don't face the same physical space restraints as live casinos, so they can keep games after the initial excitement over new features have passed.
Which games perform best online? That changes constantly with player tastes and the introduction of new slots. But Eilers & Krejcik Gaming Fantini Research tracks what we're playing and how games have performed for online casinos.
They've shared the Eilers-Fantini Online Game Performance Report for September 2021. That report shows these five games as the top online performers.
1 – Bonanza
With an impressive run of popularity since its release by Big Time Gaming in spring 2020, Bonanza is an innovative take on cascading reels game.
There's no Hoss, Ben or Little Joe here. Bonanza is not based on the old TV western. Instead, your bonanza comes in lining up gemstones or in landing scatter symbols that spell out "G-O-L-D" to trigger 12 free spins.
Seven video reels come in a unique arrangement. Six reels, each five symbols deep, are in a common left-to-right arrangement. The seventh reel sits atop the other six. It has only four symbols, each in a mining tram card, above reels 2 through 5.
After any win, symbols in the winning combo disappear and are replaced. On six vertical reels, new symbols cascade from the top. On the top reel, when a winning symbol disappears, tram cars chug in from right to left to fill the gaps.
You collect winnings and the reels cascade as long as new winning combinations form. When there are no more winners, the spin ends and you move on to your next bet.
Bonanza is a "ways to win slot," where symbols on adjacent reels starting from the left can form winners regardless of their position up and down the reels. With so many reels and symbols, Bonanza offers 117,649 possible ways to win.
Symbols include purple, red, blue and green gems along with the standard 9, 10, J, Q, K and A. Purple gems are the big payers at up to 50-1 for six in a row. They're also the only symbols with a small pay on two in a row. All others require at least three from left to right before there's a payoff.
Bonuses come with scatter symbols emblazoned "G," "O," "L" and "D." Hit paydirt by getting all four and you get 12 free spins. Extra scatters bring extra free spins, and you can win even more spins with three or four scatters in the top tram.
Multipliers add to the fun and profit potential in the free spin round, and that's when your winners can turn into a real bonanza.
2 – 88 Fortunes
A long-running player favorite, 88 Fortunes kicked off a series of "Fortunes" games with titles including Echo Fortunes and Fu Daddy Fortunes in 2018.
Asian themes are red-hot both online and off, and Scientific Games Digital's Fortunes games have gorgeous Far Eastern imagery, with golden turtles, ships, gongs and more.
One fun feature is the All Up game mechanic in which players can purchase higher-paying gold symbols. Games also have two-level progressive jackpots and the Fu Bat Jackpot feature, where you can choose among 12 golden Lucky Coins. When you find three matching Fu Babies, you win the corresponding jackpot.
Each Fortunes game has its own feel. Echo Fortunes is a five-reel, 10-line game showcasing a free games bonus that is triggered by four or more Golden Gong symbols. The five-reel, 50-line Fu Daddy Fortunes offers a free games bonus that awards a multiplier equal to the number of Fu Bat symbols that land on each spin. And in the original five-reel, 243-ways 88 Fortunes game, three, four or five scattered gong symbols award 10 free games and a 5x, 10x or 50x total bet prize.
The depth of prize features, the attractive theme and graphics and game math that balances your shot to win with your shot to win big via progressives make 88 Fortunes and game online players choose again and again.
3 – Extra Chilli
Cascading reels, "ways to win" instead of traditional paylines, and an extra horizontal reel to go with six vertical reels has been a very successful format for Big Time Gaming. Extra Chilli has much of the same gameplay and feel as Bonanza, but it has its own extras to make the game red hot fun.
Extra Chilli's horizontal reel is just below the six vertical reels. It has four symbols, positioned to make up the bottom of columns 2 through 5.
You know you're red hot when the reels are cascading chili peppers -- red peppers, green, blue or purple. They're the big payers alongside the standard 9 through A symbols.
To spice things up a little, the number of symbols per reel column is variable. Sometimes you'll see six reels with three symbols each. Sometimes there will be six symbols, or sometimes some reels will have six while others may have extra large chili peppers to take up more space and create a two-symbol reel. With Big Time Gaming's Megaways engine, there are 117,649 ways to win.
Spelling "H-O-T" in golden letter symbols activates eight free spins. You can earn extra free spins with scatter symbols during the round. And wins can multiply quickly when you have multiple winning combinations on a free spin. Each winner on a free spin adds 1 to a multiplier so that you get 1x your winnings with one winner, 2x with two winners, 3x with three and so on.
One more extra: Instead of waiting for H-O-T, you can purchase a free spins round by clicking "Feature Game BUY' on the screen. Having to buy the spins is not ideal, but the option is there when you have sufficient bankroll and are feeling lucky.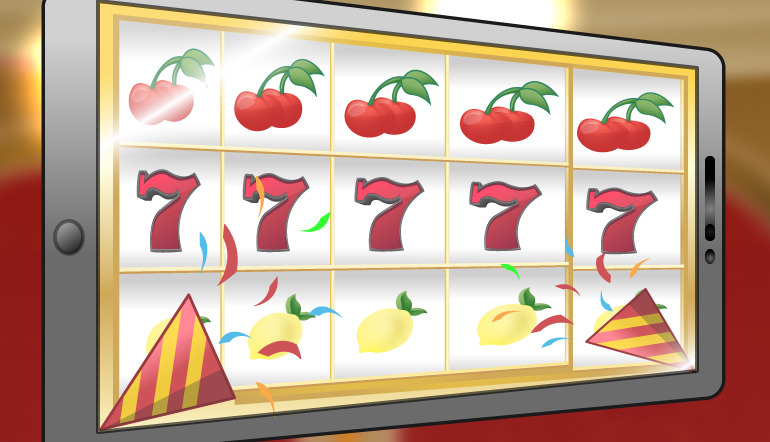 4 – Marvelous Mouse Coin Combo
With five reels each three symbols deep and no traditional paylines, Marvelous Mouse Coin Combo is a 243-ways-to-win slot with four jackpot levels.
That in itself isn't unusual. Ways-to-win slots do very well in online casinos. But Marvelous Mouse is loaded with fun extras, including a coin collecting, a fill the pot feature that leads to free spins and jackpots.
Symbols include a hungry little mouse character along with a golden teapot, fortune cookies, Chinese dumplings and fruit as well as a house that serves as a wild symbol.
Atop the main reels are red, blue and green money pots. Each time you land a red, blue or green scatter symbol on the reels, gold coins drop into the corresponding pot. When you fill the blue or green pot, you launch a free spins bonus.
For free spins, the reels are five symbols deep to give you extra ways to win. Even better, triggering both the blue and green spins at the same time expands the reels to six deep. Landing more scatters during the round can bring additional spins.
Also in the free spin round, you can launch a jackpot bonus game, which also can be launched by filling the red money pot. In the bonus game, the screen displays 15 gold coins. You pick until you match three icons to win the corresponding jackpot.
That's a lot of extras and ways to win in an attractive package. It all adds up to a player favorite.
5 – Capital Gains
With a name like Capital Gains, you'd expect the emphasis to be on wealth. That's just what you'll find with reel symbols including diamonds, gold bullion, stacks of cash and more.
Capital Gains combines two of the most popular game features going today with 243 ways to win on the main reels and a hold-and-respin bonus event.
Vaults serve as scatter symbols that can trigger either a free spins bonus or the Money Charge hold-and-respin bonus.
When three or more scattered vaults land on the screen, you're presented with a choice of two vaults. You pick one to reveal your bonus.
If you win the free spins bonus, you'll get six, nine, 12 or 15 spins, and either 50, 100, 150 or 200 wild symbols will be added to the reels to create big win potential. If you get 15 spins and 200 extra wilds, it's your equivalent of a bull market with the potential for big wins.
If you get the Money Charge bonus, you start with a blank screen and three free spins. Each time you land a Money Charge symbol -- a credit amount in a circle -- the symbol is locked onto the screen and your respins reset to 3.
The round doesn't end until three consecutive spins fail to add a Money Charge. Then the credits display are added up and awarded as your bonus.
You also can trigger the bonus by landing six or more Money Charge symbols on the reels. Those symbols lock in place, and the bonus-building proceeds from there.
Hold and respin has become one of the hottest bonus mechanics in all of slotdom over the last few years. It's helped make Capital Gains one of the most popular of online slots.