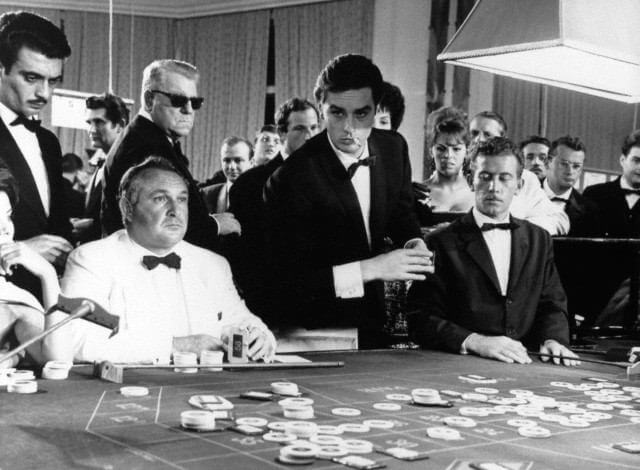 Cannes, France, 1963.
French actors Jean Gabin and Alain Delon on the set of Melodie en Sous-sol (Any Number Can Win), directed by Henri Verneuil.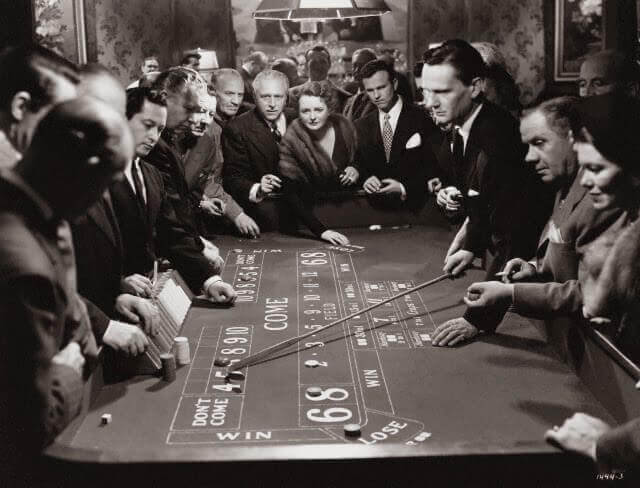 1949. "Any Number Can Play" movie.
Jim Kurstyn (Frank Morgan) and Ada (Mary Astor) stand at the end of the craps table surrounded by other players.
Related post: Gambling Movies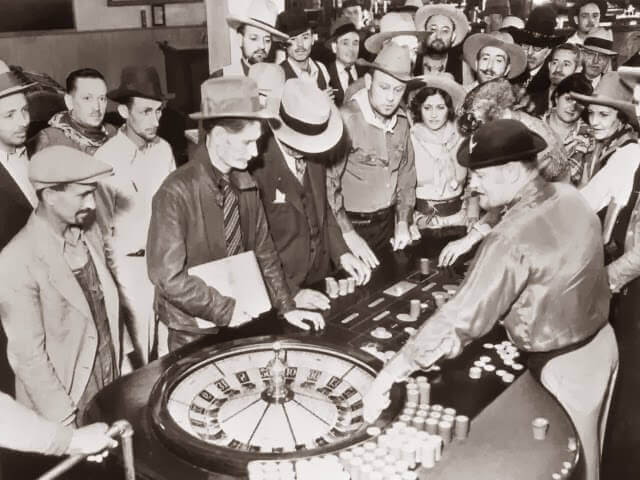 April 29, 1935. Las Vegas, Nevada: Roulette wheel.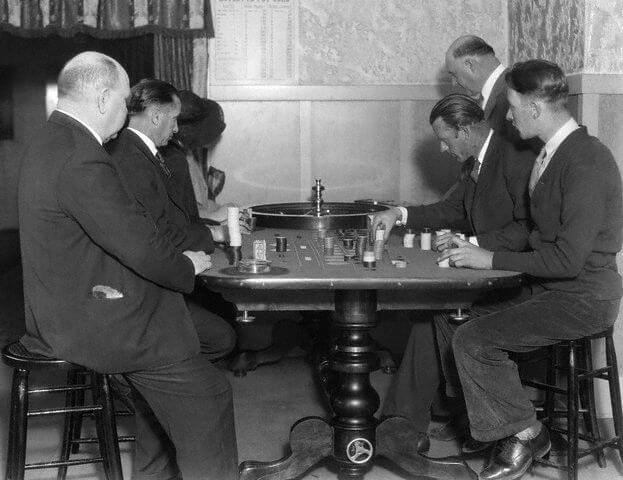 March 23, 1931. Reno, Nevada.
Roulette table at Lawtons Springs which is expected to be one of the favored gambling centers as a result of the signing of the wide-open gambling bill recently. Thousands of wealthy divorce-seekers spend time at these resorts while they wait for the divorce mills to grind out their matrimonial liberty.
(photo credits: Bettmann archive)
Thermal Bath – Golf – Races – Casino.
Print advertising for the city of Baden Baden by Felix Rinne IN 1934.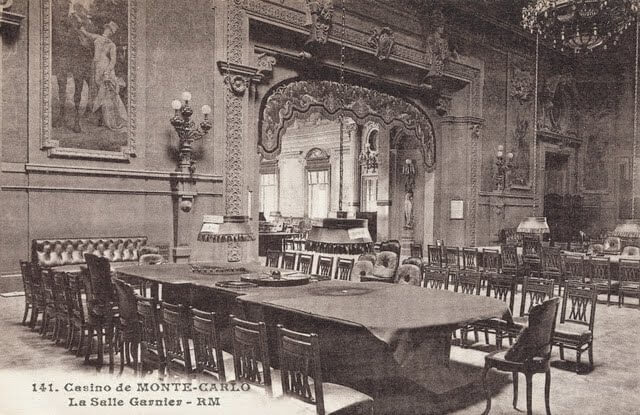 The Garnier Room in Monte-Carlo's Grand Casino, named for the designer of the first casino.
(photographer: Mark Rykoff)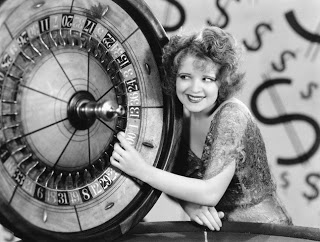 Clara Bow portrays Helen "Bunny" O'Day in the 1931 motion picture No Limit.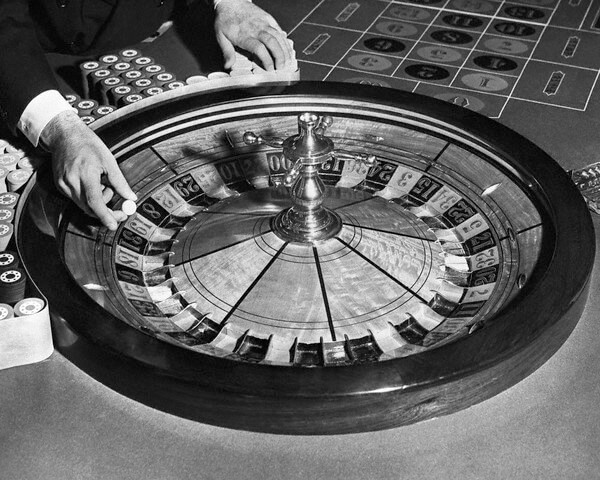 July, 1946. Ciudad Trujillo, Santo Domingo, Dominican Republic.
View of the roulette wheel at Hotel Jaragua in Ciudad Trujillo — the same one used at the famous Bradley Place in Palm Beach, Florida.
1930. Roulette play at casino.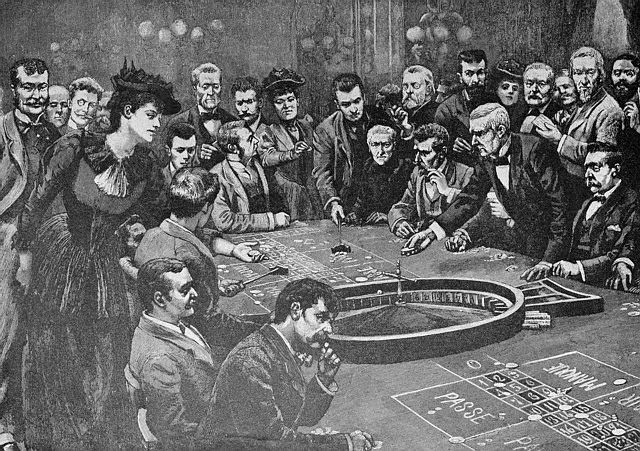 Americans playing roulette at Monte Carlo. "Make your play." Woodcut, 1892.
March 04, 1931.
Roulette at the Sliver Slipper in Reno Nevada.
(photo: Bettmann)
If you want to see more vintage gambling photos you can click our "videos and photos" category link at the end of this post.