Some of the world's most astute sports bettors, casino advantage players (AP), and bookmakers converged on the D Casino in downtown Las Vegas in April 2022. In town for an event dubbed Bet Bash, they arrived for a gathering of the tribes. Pros joined hundreds of striving amateurs, who paid $350 each for unparalleled opportunities to learn sharp-gambling secrets from winners and insiders.
Not coincidentally, the casino where this action took place is owned by Derek Stevens, an avid gambler in his own right who was thrilled to be there among the sharps and squares.
"This cast of characters is unbelievable," Stevens gushed to 888. "You have people here like Scotty Schettler who [during the 1970s and '80s] posted the lines that were used in all the newspapers. There's a lot of history coming out of people like him and Roxy Roxyborough [said to be the world's most influential oddsmaker through the 1980s and into the '90s].
"Then I'm looking forward to seeing the new age guys like [sports bettor] Zach White, Matt Metcalf [who runs sports-books for Stevens], and Jason Scott [director of trading for MGM]. This thing is maxed out. We have a waiting list of people wanting to attend."
As for his own betting interests — beyond the sports books he owns — for the March Madness games that start to wrap up this weekend, Stevens speaks like one of the sharps when he says, "It's way too early to put down my bet. I am waiting for a final number."
Gambling-palooza
Preliminary festivities kicked off with a Thursday night screening of the classic gambling movie "California Split." The tale of two poker strivers in Southern California was introduced by NCAA basketball betting legend Alan Boston. He dropped knowledge about the flick – including the fact that co-star Richard Dreyfus needed to learn what it feels like to be a loser. He also said that the extras were all legit poker players from the old-school clubs around Los Angeles, and introduced former Hollywood madam Heidi Fleiss, a friend and fan of Boston, who happened to be in the audience.
Next night was a cocktail bash, held in the D's Canadian Bar, during which attendees got acquainted with one another. They had opportunities to rub elbows with gambling world sharpshooters who included blackjack legend John Chang and Rufus Peabody, a Yale University graduate who finds his sports betting edge through the implementation of computer models.
He explained why he focuses on golf while football and basketball seem to be the games dominating wheelhouses of typical sports bettors. "Golf is not as efficient as NFL and college basketball," said Peabody. "Plus, golf gives you a much longer season."
Meeting the pros
Next day things got serious as the sold-out crowd of 500 attendees participated in a gambling equivalent of speed dating. For a series of 15-minute sessions, gambling enthusiasts sat down across from one another, made acquaintances, forged connections and discussed the ups and downs of serious gambling.
Lucky ones got to sit across from knowledgeable pros who included Richard Munchkin and RX Gamble, the nom de guerre for an AP who exploits table games as well as sports.
A Vegas-based bettor named Phil appreciated the opportunity to be around others of his ilk and maybe to be inspired by them.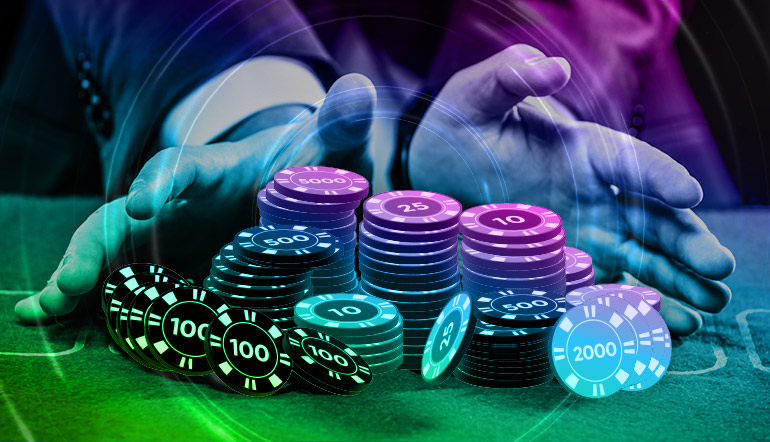 "I was interested in meeting smart people and discussing various issues," he said. "Mostly, their issues were being able to get down" — as winning bettors tend to be spurned by the sports books. Then he candidly confessed a challenge confronting most of us: "My issue is figuring out how to consistently win."
The person who put together this gathering is Gadoon "Spanky" Kyrollos. A heralded AP in his own right, he is a winning sports bettor who uses computer technology to track movements in the market and find favorable spots in which to wager. He came up with this idea after attending sports-probabilities conferences at MIT and aims for Bet Bash to have a sense of liveliness that one might not associate with Ivy League universities.
"Here, you can party, you can learn, you can take pictures with legends," he said. "My goal is to find the right balance between education and fun."
Stadium Swim and study sessions
On Saturday afternoon, the latter was on full display at Stadium Swim. An outdoor paradise for sports bettors, it is situated at Circa, downtown Vegas's recently opened, Strip-worthy casino hotel that is also owned by Stevens.
Open 24/7, Stadium Swim boasts giant monitors that show games, six pools on three different levels, a DJ dropping beats and no shortage of cabanas, some of which had been put aside for Bet Bash participants. Guys munched on nachos and chicken fingers between sipping alcoholic beverages while discussing the ins and outs of their world.
"I was heartened to find out that people are doing things differently from me and my team," said a professional sports bettor from New York City named Steve. "Most people are trying to find closing line values. We do something different and get a little more creative. That gives us an edge. It also means we're less likely to get backed off or have our bets limited if we win too much."
That night, there was an unofficial gathering at Legacy Club, Circa's top-floor cocktail lounge with sprawling views of Las Vegas and no shortage of camaraderie. It was all helped along by Spanky's generous habit of buying cocktails for just about everyone who crossed his path.
If Saturday was devoted to fun and socializing, then Sunday was the time for picking up knowledge. Events included seminars that brought together serious sports bettors and bookies. A group of old school bookies recalled taking bets at the legendary Stardust right after it was vacated by a posse of mobbed up owners. Successful sports bettors asked new-school bookies about why they have limits placed on them. Alan Boston talked about the challenges of finding good NCAA lines.
Lunch arrived courtesy of American Coney Island, the Detroit-based hot dog legend with a Vegas outpost located on the ground floor of the D.
Other events that day included skull sessions on the ethics of bookmaking (which gave insights into line movements and where the business is going) and the art of sports betting (this was all about the craft of winning and maintaining longevity). Then there was a highlight for attendees who play casino games: a seminar put on by Colin Jones. He's the founding member of the Church Team, a collective of Christian blackjack APs, and the brains behind Blackjack Apprenticeship (an online school and community devoted to beating blackjack).
Jones gave a condensed version of the Blackjack Apprenticeship bootcamp – designed to turn neophytes into card-counting APs — laid out a spread of doughnuts and dropped knowledge that was worth paying for. There were trick questions on what constitutes a beatable game, anecdotes from his years in the field and a special appearance by hole-carding expert RX Gamble.
Talking sports betting
Next day – with many attendees a little worse for wear after enjoying the open-bar cocktail gala at Legacy – came what Spanky touted as a highlight of the entire weekend: the Bookie Bettor Breakfast. It was a sendoff meal at which advantage players, bookies and gamblers broke bread and engaged in deep conversations.
At one table, the legendary Roxborough talked about edges that "you young guys" can realize and the importance of meeting face to face with those who take our bets. Across the room, RX Gamble shared tales of her table game and sports betting exploits.
Around the bend, Bob Dancer dropped science on beating machine games and Richard Munchkin talked about how every casino offering can be crushed in various ways, under various conditions, by various people.
Attendees were all ears. As Spanky put it to me, "Everybody can leave here with a spark of knowledge. Whether or not the spark catches fire, well, that is up to them."
As things wound down, with some folks heading to the airport and others sticking around to wager on the NCAA basketball final, with tip-off scheduled for later in the day, Munchkin took it all in and smiled. "This is impressive," he said of the event that is designed to take place multiple times per year. "I can see Bet Bash getting really big."

*Credits for main photo in this article belongs to Eran Alergant