For some gamblers, bigger is better – and that does not apply only to how much they wager or to the square-footage of their suites. There is also something special about playing in the world's largest casinos, which hold records for space devoted to wagering and other alluring pursuits.
Inevitably, these palaces of chance have larger varieties of accommodations. But they also tend to boast more restaurants, better shows and, most critically of all, a multitude of tables on which to place your bets.
In addition to a wider range of games – maybe even some new ones that have not yet come to your local gambling dens – more people in action make for a livelier vibe. So if you believe that size matters, then these casinos, five of the largest in the world, will be worth checking out.
Buckle up and prepare to be overwhelmed. We won't be surprised if you make reservations, book airfare, and put together a bankroll as soon as you finish reading this.
Five Biggest Casinos in the World are:
If someone asked you to guess the location of the world's largest casino, you would not immediately go with Thackerville, Oklahoma, right in the middle of America's cowboy-country, not far from the Texas border. But, amazingly, that is where the world's largest casino resides.
Its 600,000-square-feet of gaming space make WinStar the most generously proportioned gambling joint in the world. Getting clever with its seemingly endless expanse of house-crushing opportunity, Winstar has 8,600 machines, 100 table-games, a fantastic poker room (it boasts 55 tables and has been the site of multi-million-dollar tournaments), and three high-limit rooms.
To keep players engaged, the casino is broken up into nine plazas, with each one themed to a particular city. Beijing Gaming Plaza, for example, aims to replicate the Asian gaming experience, complete with the baccarat spinoff Dai Bac (it comes with innovative, high-paying bonus bets), mythical beasts scattered around for good luck and a top-flight Mongolian restaurant.
The New York Plaza offers Mega Frenzy Bingo (essentially, the old-fashioned church-goers' game on steroids) and a race book that outdoes the Big Apple's famed OTB (off-track betting). NYC Burgers & Dogs serves up food that does the city proud.
And for when you need a respite from gambling, there's a 36-hole golf course, a world-class pool and plenty of shopping options for winners intent on blowing their windfalls.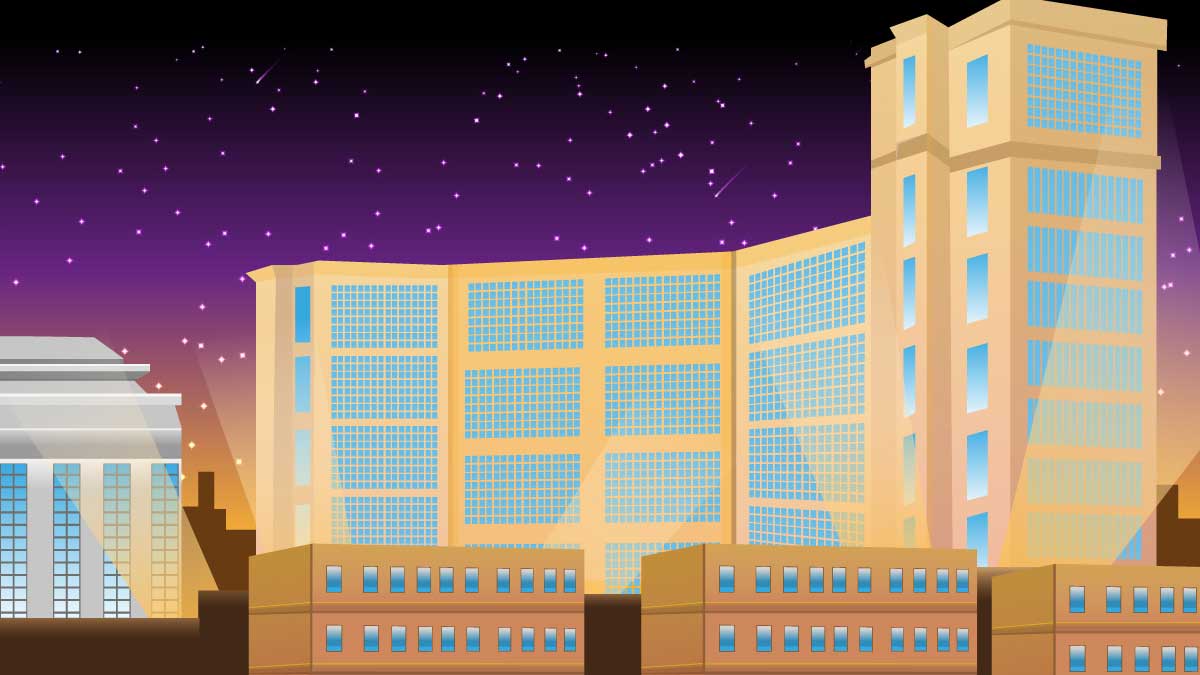 The Venetian's outpost in Macau – modeled on the original in Vegas but much more sprawling – ranks among the biggest buildings in the world. And its 550,000-square-foot casino, the second largest in existence, is notable as well. There are nearly 1,000 table games and 3,300 slot machines.
Of course, though, baccarat rules the high-stakes roost. In case you get thirsty while playing, attendants roam through the casino, wheeling carts loaded with sweet and milky tea.
Though gambling is the thrust, this place does not stint on restaurants, with dozens of places in which to dine. Travel around the world with Venetian's food options by checking out the Cantonese Lei Garden, McSorley's ale house for British fish and chips, and top-notch Italian at Portofino.
Considering that nearby Hong Kong is a hub for luxury shopping, Venetian Macau steps up with its Sands Shoppes that feature Sino versions of Louis Vuitton and Tiffany. Because sometimes even the heartiest gamblers need a break from the tables, the shops and the restaurants, there is an 18-hole golf course on the roof. Don't we all want to putt with a view?
And if you get homesick for Las Vegas, Venetian Macau features a luxed-up iteration of Fat Burger – Floyd Mayweather's fast-food joint of choice – that is every bit as good as the one on the famed Strip.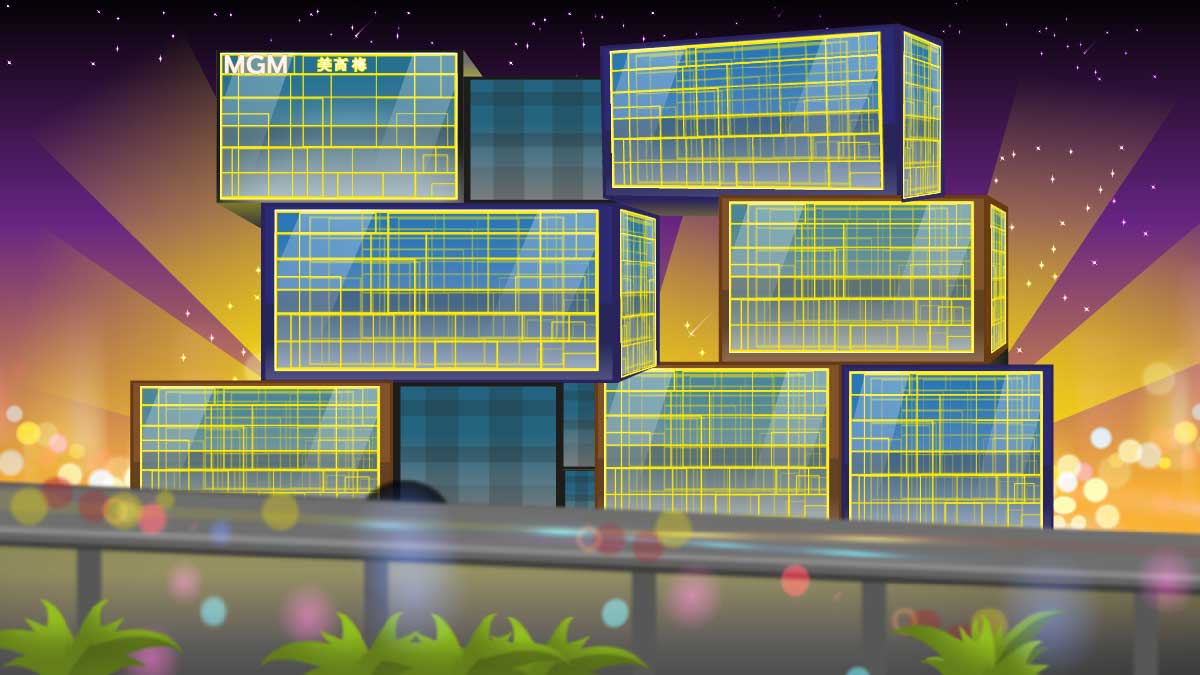 In a part of the world where casinos are famous for being glitzy, design-forward enterprises, MGM Cotai, situated in Macau, really stands out.
On its exterior, the Las Vegas spin-off appears to be constructed from sleek building blocks. Inside, there are around 200 gambling tables spread across some 500,000-square-feet (making it the globe's third largest gambling enterprise).
And in case blackjack or baccarat is not your jam, settle down at the 1,000 or so slot machines. Whatever game you play, if you're a high-roller you'll need to check out MGM Cotai's new suites scheduled to open later this year.
Regardless of one's gambling appetites, everyone at MGM Cotai eventually proceeds to The Spectacle, the largest collection of LED screens in the world. It's an immersive experience that focuses on culture, art and nature. And if you itch for gambling while there, you can always do an over/under bet on the age of the world's oldest coastal-redwood tree (the answer: 2,520 years old).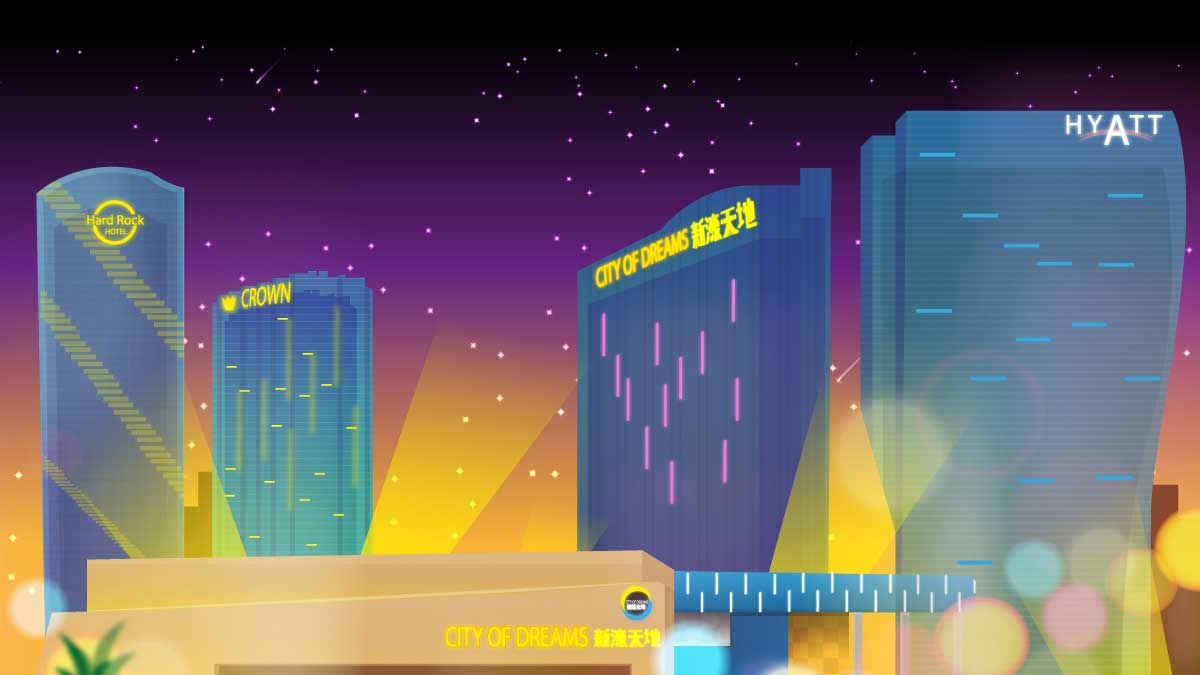 Another Macau offering, this one ranks as fourth largest and clocks in at 448,000 square feet, boasting 450 gaming tables with more than 1,500 machines. Beyond gambling, the place features a giant waterfall and a virtual aquarium – fittingly known as the Vquarium since the fish are digital and swim around on giant LED screens.
The attraction will keep your kids busy as you sit at the baccarat and blackjack tables calling out, "Monkey! Monkey!" (Slang, among Chinese gamblers, for 10-value cards.) Then, hopefully with pockets full, you can slip off to City of Dreams' world-class spa for a bit of pampering before hitting the tables and starting all over again.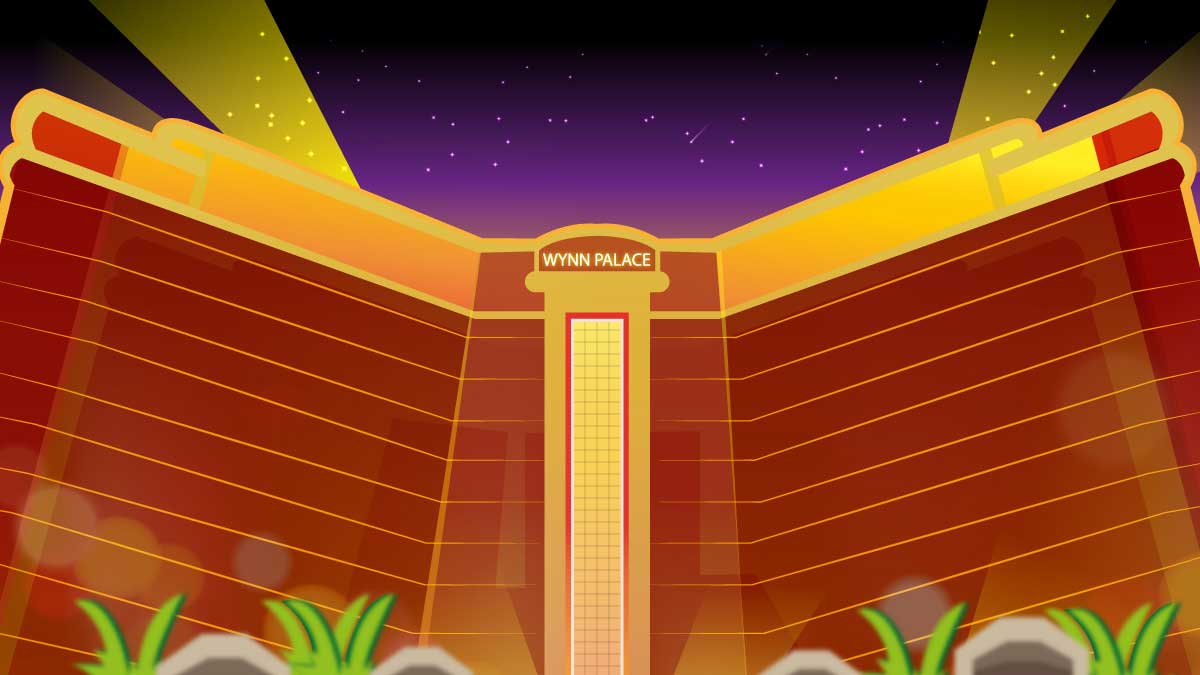 Coming in with the fifth-largest gambling den on the planet, Wynn Palace on the Cotai Strip boasts 420,000-square-feet of gaming opportunities. Though it is clearly larger than Steve Wynn's creations in Las Vegas, Wynn Palace has some of the same elements that make its Sin City counterparts beloved by high rollers. That includes premium sushi restaurant Mizumi and top drawer Chinese eatery Wing Lei Palace – along with mega-high limits for those who really like to splash around.
Shopping is first rate – stores on premises include Prada, Cartier and Pacific Cigar with its walk-in humidor – and the rooms are gorgeous. When it comes to gambling, Wynn Palace does not hold back. There are in excess of 1,000 slot machines and more than 350 tables where dealers spread sic bo, roulette, blackjack and, of course, baccarat. Rooms overflow with the cleanly designed luxury that Vegas habitués (and, now, those in Macau) come to expect at Wynn properties.