I was living in New Jersey in the late 1970s, when casino gambling became legalized in Atlantic City. The casinos that began opening there were clamoring for casino dealers. Soon, casino gambling schools began opening that taught students the skills necessary to become a casino dealer. (You had to be certified by a state-licensed dealer's school in order to be a casino dealer.) The public was inundated with news, TV, and radio reports and advertisement about becoming a casino dealer. I began to ponder the idea of starting a school not to teach players how to deal the game of blackjack, but rather how to beat the game of blackjack.
With the encouragement of my wife, in the early 1980s, I opened a school in Toms River, NJ, specifically to teach players how to become successful at card counting. (My claim that I opened the first blackjack school in New Jersey was challenged by Jerry Patterson, who opened a school at about the same time in Voorhees. I still contend that my blackjack school opened slightly before his.)
You might think that opening a blackjack school wasn't such a big deal, but back then there wasn't a whole lot of information on card counting for the unique Atlantic City blackjack game. I knew first-hand about this game because I had worked with a mathematician (Dick) to develop an accurate basic strategy and card counting system for it.
Side Note: I wrote a 100-page manuscript that contained the strategies we developed for the Atlantic City blackjack game and submitted it to a publisher who had expressed interest in publishing it. They dragged their feet during the editing process and soon a new book appeared in bookstores that described that Atlantic City game. (The book was Playing Blackjack in Atlantic City by Chambliss and Roginski). The good news was that the strategies in their book were identical to the ones we had developed. The bad news was our book publisher backed out of the deal to publish our manuscript. Ever since that bad experience with a book publisher, all of my books have been self-published.)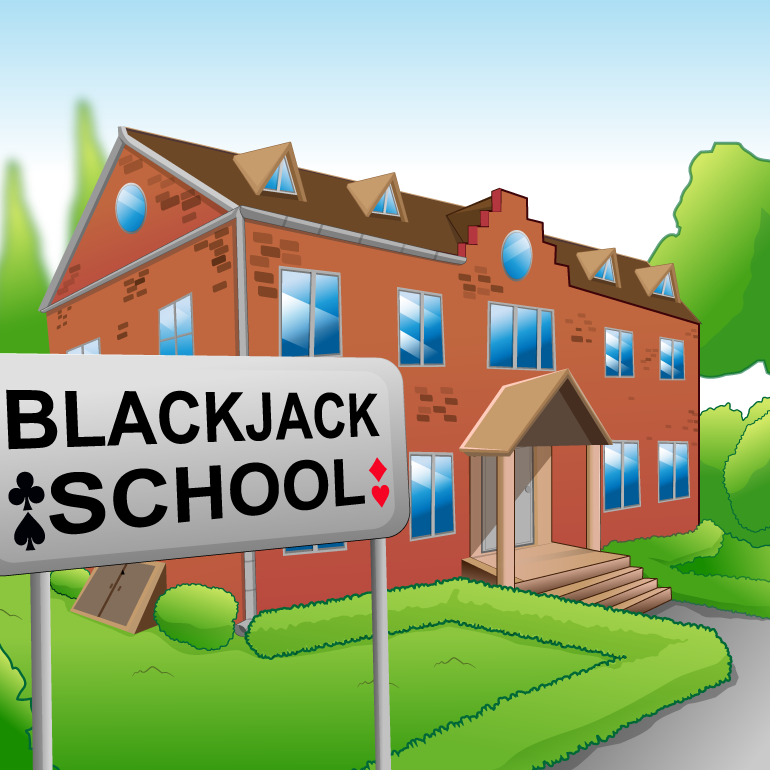 The reason that the blackjack game was unique in Atlantic City was that dealers were not allowed to peek at their hole card to see if they had a blackjack until after players completed their hand. The N.J. Casino Control Commission, which back then was the regulatory body that formulated the playing rules for all the casino games in Atlantic City, wanted to minimize the possibility of dealer and/or player cheating, which is why they didn't want dealers to peek at their hole card until after all players played out their hand. The playing rules in Atlantic City also allowed surrender, and coupled with the above dealer-no-peeking rule, the CCC unintentionally had created a situation where a player could surrender a hand before the dealer checked for a blackjack. This made surrender in Atlantic City a very player-favorable rule as long as the player learned the "early surrender" playing strategy. (The early surrender basic strategy is much different than the late surrender basic strategy, where the dealer peeks at her down card before players can act on their hand) 
Offering early surrender plus the rules that dealers must stand on soft 17, double down after pair splitting was allowed, and you could double down on any initial two-card hand, resulted in a basic strategy player's having a tiny edge against the casino without card counting. (This was unheard of at that time.) By applying card counting to a game that had the early surrender rule, the game became very beatable and had a lower risk compared to the typical Las Vegas game of that era (i.e., without early surrender).  
Interestingly, what was unique, in my opinion, about the accurate computer simulation studies that Dick had done was the fact that he was legally blind. He used one of the first Radio Shack TR-S 80 computers to do his computer sims with a braille keyboard and a large magnifier in front of his screen. He often ran simulations overnight to get a decent sample size and would phone me the results. (The Internet hadn't been invented yet.) How times change because nowadays you can do millions of computer sims for any blackjack game in minutes using any number of reputable blackjack software programs.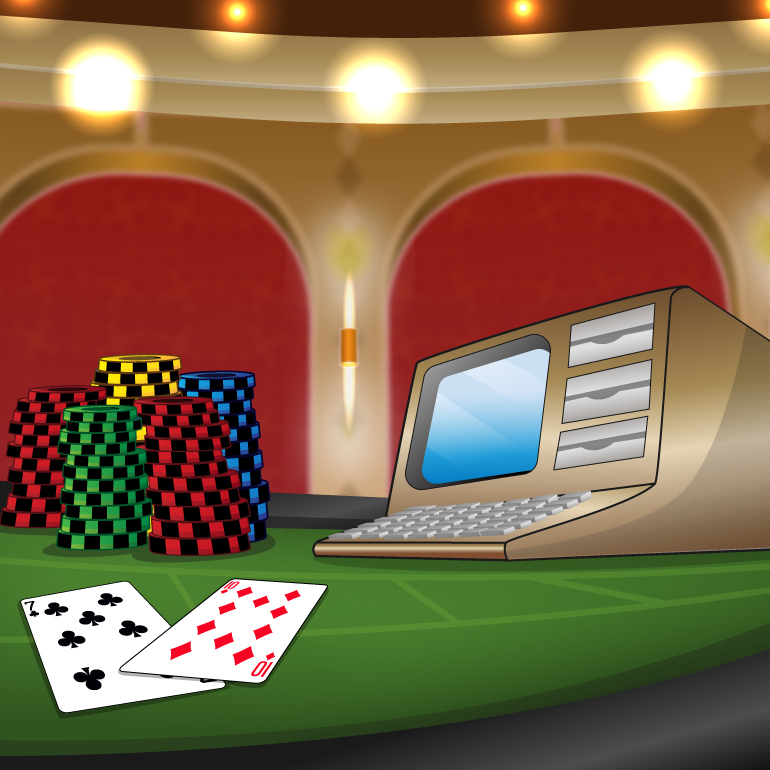 Having the idea of starting the first blackjack school to teach card counting in New Jersey is one thing but implementing this idea was something else. I felt confident I could teach students how to be successful at card counting in Atlantic City for two reasons. First, I had experience teaching while I was a graduate student at the University of Maryland while earning a doctoral degree in organic chemistry. In fact, after I earned my Ph.D., I couldn't find a job in the chemical industry because the job market was tight (circa 1971), so the University offered me a one-year job as an instructor in the chemistry department. Teaching undergraduate students organic chemistry was a real challenge and it definitely sharpened my teaching skills. Secondly, I had been playing blackjack in Atlantic City for several years using the basic strategy and card-counting strategies developed by Dick and was very successful at beating the game. It was time to start teaching students how to do the same.
(Note: What also made the Atlantic City blackjack game unique for card counters was that in the early years the casinos could not bar card counters so they could use very aggressive bet spreads without the fear of getting barred.) 
I finally decided to rent space in an office building in Toms River, NJ, for my blackjack school. I purchased a professional blackjack table with chairs, cards, chips, dealing shoes, etc. In order to promote the school, I ran ads in the local newspaper for a free seminar that I gave on "How to Win at Blackjack" at a local hotel. The conference room was packed with attendees, and afterwards, I had my first group of students signed up, who were eager to learn how to become card counters.
The card counting course that I taught consisted of four two-hour classes spaced out over four weeks. I taught students the accurate basic playing strategy for Atlantic City,  the Hi-Lo card counting system, how to vary their bets and alter their playing strategy based on the true count, bankroll requirements and risk-of-ruin, advantages of team play, and some camouflage techniques. Students received handouts that summarized the material I covered each week, along with practice exercises that they had to do between classes. During the final class, I also gave the students the option to come back to my school to be checked out by me (privately) before they started playing in Atlantic City to be sure they were playing and betting accurately.  (The majority of my students took advantage of this private session.)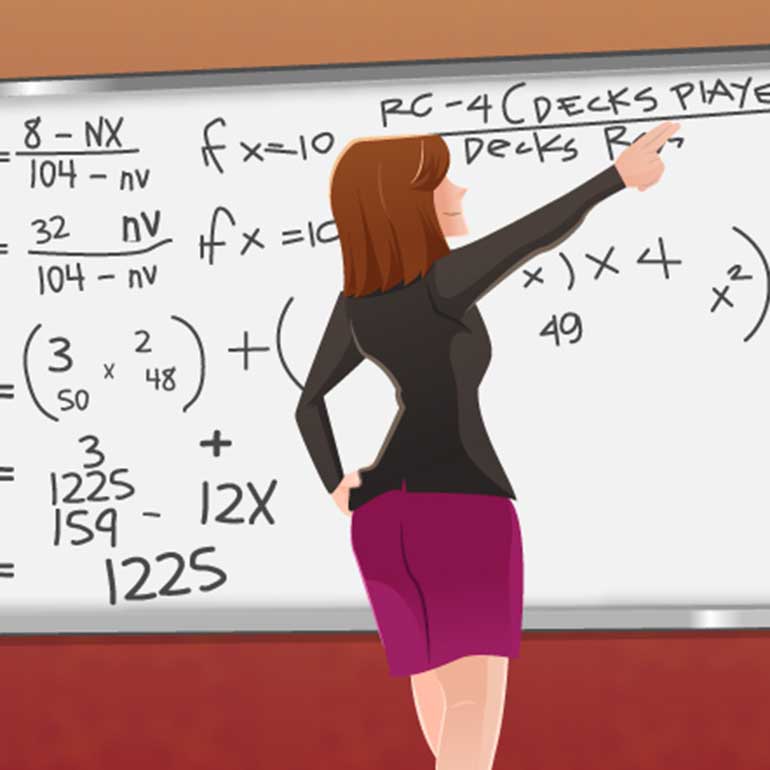 While I was teaching this extensive card counting class, my wife was teaching a "blackjack for women only class" For some reason, women tended to be intimidated by a male teacher so my wife had a portable blackjack table-top that she brought to homes where she taught mostly the basic playing strategy to groups of lady friends.
I don't remember how many students I taught at my blackjack school but it was a bunch. I enjoyed interacting with students and teaching a somewhat complicated skill (card counting) at a level that was understandable for average players. I spent a lot of time designing the course and modifying it based on feedback from students. The school was very successful but I had another teaching idea that I was ready to launch: The Winner's Circle Casino Gambling Club.