Poker icon Phil Ivey ranks among the world's most famous gamblers. He is known for winning millions of dollars at Texas hold'em, Omaha, 7 card stud, and any other poker variation you can think of. So when he appeared on the US TV newsmagazine show 60 Minutes and talked about "exploiting weaknesses of the house and giving myself the best advantage to win" at min-baccarat, it was easy to believe. Ivey, after all, is unaccustomed to losing.

And he didn't. In less than a year, Phil Ivey won in excess of $20-million playing mini-baccarat. That's fairly well known. Less known is that he did not win the money alone. Ivey had a lot of help in landing his windfall. It came about via a Chinese collaborator by the name of Cheung Yin "Kelly" Sun.
FROM VEGAS JAIL TO BEATING BACCARAT
She figured out how to beat baccarat and recruited Ivey, who has a reputation for gambling high in casinos, to be her big player, the one who does the actual betting, However, her quest to beat the game began long before she hooked up with Ivey. Sun, who comes from a wealthy family in Northern China, had long been an incredible casino sucker. She's dropped millions of dollars at gambling dens around the world. Their hosts and managers had long welcomed her with lavish suites, limo rides from the airport and even high-value shopping cards.

In the midst of a gambling binge at MGM Grand, she signed a $100,000 casino-marker for a friend and reminded the friend that it needed to be paid off. After all, unpaid markers in Las Vegas get treated like bad checks. Anybody who fails to make good on one has committed a crime.

When Kelly's friend did not pay off the marker, Kelly wound up getting arrested and thrown into a downtown Las Vegas jail. "Women attacked me and the guards wouldn't let me wear my own underwear," she tells me. "I lost 25 pounds in jail and didn't get out until relatives flew here with $100,000 for the casino. I decided that one day I would get back the money by playing at MGM properties."

Some inmates emerge from even short stints behind bars as hardened criminals. Kelly came out with a desire to brutally beat baccarat. Soon after her release, back in the casino, she learned about edge sorting: Identifying cards with patterns on the back that are unevenly cut. Using that completely legal technique, she trained her eyes to recognize certain groups of cards that are advantageous to players. After making more than $1-million pulling off the play with a variety of Chinese high-rollers, Kelly found the ultimate big-betting partner: Phil Ivey.
30 for 30 Podcast with Michael Kaplan, Eliot Jacobson & Cheung Yin "Kelly" Sun:
MILLIONS OF DOLLARS WITH EDGE SORTING
He deposited the money, did the wagering, requested the right conditions (a Chinese speaking dealer, specific brands of playing cards that tended to have uneven patterns on their backs, and a shuffling machine that would not spin the cards) and kept the casino at ease. Kelly did the heavy lifting. She requested that dealers turn certain cards "for good luck" so that the key cards would be recognizable (6s, 7s, 8s, and 9s all had short edges facing the dealer). Kelly read the cards and told Ivey which way to bet.

But it did not start out so well. Kelly first hooked up with Ivey in Melbourne, Australia, where he had won some $6-million at poker. On the first baccarat play they did together, Ivey promptly dropped $500,000. He was not happy. The problem, Kelly explained, was that she had never before used the cards employed at the Melbourne casino. She was unfamiliar with the patterns on their backs. Grudging, Ivey agreed to put up more money in an effort to recoup what he had lost. Kelly studied the card-backs overnight.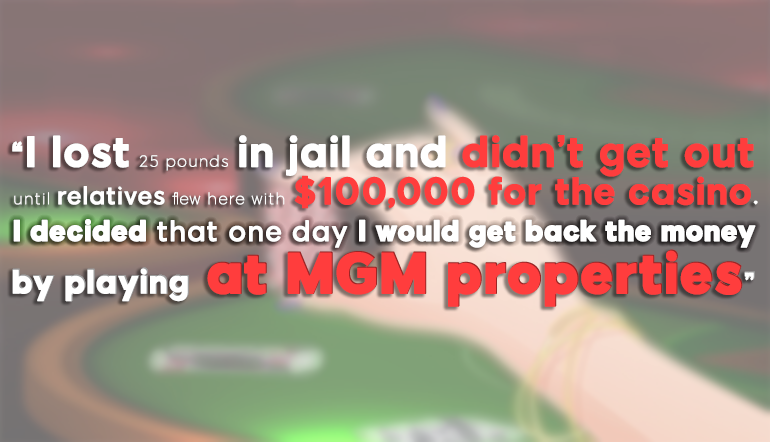 The next day, she says, "In one hour we won the money back plus $3-million. The casino cashed Phil's chips and asked how he knew me. Somebody from the casino told him that I was internationally famous [for doing the baccarat play]. Phil told them that I had just come into the poker room and that I wanted to play baccarat."

In short order, Ivey became a believer. Kelly and Ivey hit the road and ravaged casinos. They played Montreal, Singapore, Macau, Monte Carlo. She wore elegantly cut designer-clothing in overseas high-limit rooms, reprising the role of the globe-trotting action-lover she had once been. Ivey brought along his personal trainer.

They established a casino-hustling routine. After arriving at a gambling spot, Kelly says, "We'd spend the first day relaxing, then we'd go to the nightclub, followed by two or three days playing in the casino. One day we lost $3 million. Phil was not upset then. We went back and won $5 million the next night."
THE END OF KELLY'S ADVANTAGE PLAY
Stung casinos called Kelly the "Queen of Sorts." Ivey had another nickname for her: "Baccarat Machine."

Kelly's 36th birthday in 2012 was a typically raucous, over-the-top affair, precisely the sort of thing that befits high rollers. "We went to XS at Wynn," Kelly remembers. "Phil had girls all around him. I got so drunk that I checked into a suite at Wynn instead of going home.

"The next morning Phil called and I did not answer the phone. A friend came up and started kicking the door. He said, 'Let's go, let's go, the private jet is waiting. We're going to Borgata [the top casino in Atlantic City] to win money.' I had no clothing or makeup or luggage. I had to buy all new stuff at Borgata. Phil did not want me eating or sleeping. He only wanted me to be playing. That's why I was called Baccarat Machine. One time we played 24 hours. Phil slept on the floor [of the high-limit room]."

They crushed casinos around the world. Kelly won't say precisely how much they won, but she leaves a strong impression that it exceeded $30-million. They would have won even more if not for an incident at Crockfords in London. There, they got a little lucky and quickly won the US equivalent of $12-million; Crockfords did not like that and ultimately refused to pay, maintaining that Ivey and Kelly played in an improper manner.

Kelly and Ivey sued for their money and generated the kind of publicity that makes other casinos take notice. One casino was Atlantic City's Borgata, which the casino-fleecing team relieved of some $10-million. Kelly remembers that making a big deal over Crockfords no-pay decision went against her better judgment. "I figured we could always win another $12-million," she says with a shrug. She claims to have realized then that widespread publicity could shut down their advantage play.

She was right. The edge-sorting gambit is all but over and Borgata wants its money back. Yet Kelly seems to take it in stride and she remains blasé about her new-found fame. "I never thought about being famous," Kelly says. "I am very quiet. I don't say anything. I just want to beat casinos."