It's a hive of activity at the casino with nattily-clad dealers hosting rollicking games of live roulette, live baccarat, and live blackjack. Eager players swarm to these gaming enclaves, ready to place their bets. The unmistakable allure of the casino captivates our attention in ways few hedonistic pursuits can. Words like engaging, immersive, and thrilling come to mind, but they simply don't do justice to the unmistakable pomp and grandeur of the casino. Whether it's a sprawling land-based casino on the iconic Las Vegas strip, or a fully licensed online casino, players cannot seem to get enough of the scintillating attractions on offer.
THE WORLD'S MOST EXCITING CASINO CARD GAMES
The card players among us are instantly drawn to strategy-based games like Blackjack, and Texas Hold'em. These feature-rich attractions come in many entertaining variants. The likes of Side Bets Multihand Blackjack, Side Bets American Blackjack, and 4 Decks Super Stakes Blackjack abound. These casino card games test your mettle, with tactical and strategic plays at every juncture. Blackjack, a classic casino card game, is played against the dealer – not against other players. The objective of the game is simple: Beat the dealer's hand total without exceeding 21. Blackjack is achieved if a player scores 21 with an Ace and a 10-value card (10, Jack, Queen, King). Blackjack typically pays: 3:2, although a growing number of casinos has the less favorable payout of 6:5.
One would be remiss to dismiss the social aspect of blackjack. The game is enjoyed by casual players and high rollers all over the world. From the illustrious Monte Carlo casino in Monaco to the extravagant Macau, from the seaside charm Atlantic City casinos, to the magnetic appeal of Las Vegas, Nevada. Casino card games dazzle the senses; they are the wildly entertaining attractions that pepper our screens in Hollywood blockbusters. The inimitable Texas Hold'em Poker reigns supreme as the ultimate competitive poker game. Players go head-to-head against one another in pursuit of the highest-ranking hand, with two hole cards, The Flop, Turn, and River to boot. From the grand stage at the WSOP at the Rio All Suites Hotel & Casino in Las Vegas to the WPT, ANZPT, Aussie Millions, and beyond.
BACCARAT
The world was introduced to baccarat hundreds of years ago. This charming casino card game is the darling of the well-heeled. Aristocracy, nobility, and royalty have all enjoyed baccarat in all its glory. Players are required to bet on either the Player, the Banker, or a Tie. Baccarat is unique in its execution; players don't compete against one another, or even against the dealer. Players must bet on a hand that scores the highest points total. The magic number is 8 or 9, deemed a natural in baccarat. Here is the kicker: it is impossible to bust in baccarat since every hand total greater than 9 automatically has the tens digit removed. 
Therefore, the only thing that's required is a rudimentary understanding of odds and probabilities with Banker hands, Player hands, and Tie hands. Certain casinos are even prepared to reduce the 5% vigorish on the Banker hand to make it more player friendly. As a rule, when playing with an 8-deck shoe, the house edge on the Player hand is 1.24% and the house edge on the Banker hand is 1.06%. The true house edge, excluding ties, on the Player Hand is 1.36%, and on the Banker hand is 1.17%. Leading aggregator platforms like Uonlinecasino provide players with many entertaining baccarat options at reputable online casinos. It's always best to practice baccarat in demo mode before playing for real money. The game features additional side bets such as the Player pair and the Banker pair, both of which pay out 11:1 Tie bets pay 8:1, or 9:1, depending on the casino.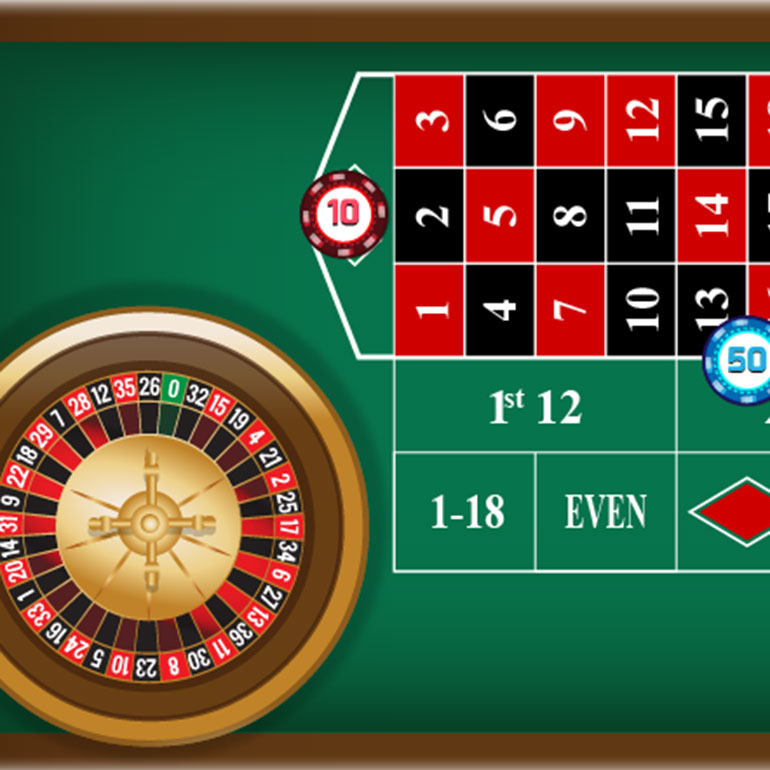 ROULETTE WHEEL
Roulette is French for Little Wheel, but there's nothing small about this game's popularity. Invented centuries ago by a French mathematician named Blaise Pascal, roulette has evolved into arguably one of the most riveting casino table games in the world. It is peerless among its fans, and rightly so. This enthralling game features a free spinning wheel with numbers 0, 1-36 for European and French Roulette variants, and numbers 00, 0, 1-36 for American Roulette. The inclusion of the additional 00 dramatically changes the RTP (return to player) in roulette games, increasing from 2.70% to 5.24%. Players are utterly gob smacked with the electrifying appeal of roulette. It's a fascinating betting game with all sorts of bankroll management options available. These include the Martingale system, the Reverse Martingale, D'Alembert, Fibonacci, and James Bond.
While many players swear by various betting systems, truth be told there are none worthy of mention. Every outcome on a roulette wheel is 100% independent of every other outcome. Numbers may appear to show trends and patterns, but these are easily debunked as nothing more than coincidence. Every time the roulette dealer spins the wheel, anything is possible. Red, black, odd, even, first 12, second 12, third 12, 1-18, 19-36, 2:1 bet options, 0, 00, or any other range of options can easily be conjured up on any spin. Certain roulette games will feature French wording like Tiers, Orphelins, and Voisins off to the side of the roulette betting deck. These neighbors bets are easy ways to bet on sections of the roulette wheel without placing chips on individual numbers.
POPULAR SLOT MACHINE GAMES
Nothing says excitement more than slot machine games. These interactive entertainment options are filled with feature-rich elements like wilds, scatters, bonus rounds, free spins, collapsing reels, expanding wilds, in-game animation, and much more. The beauty of slot machine games is their ability to cater to a broad range of players. Whether you're an action-adventure fan, a romantic at heart, a superhero aficionado, or you prefer the horror genre, you're in good hands. Popular slots providers know exactly how to tap into our collective psyche with the most entertaining slot machine games imaginable. From the Book of Ra, to Lord of the Ocean, from Valley of The Gods, to Arcane Reel Chaos, and Game of Thrones to Rome Rise of an Empire, players are never wanting for world-class entertainment.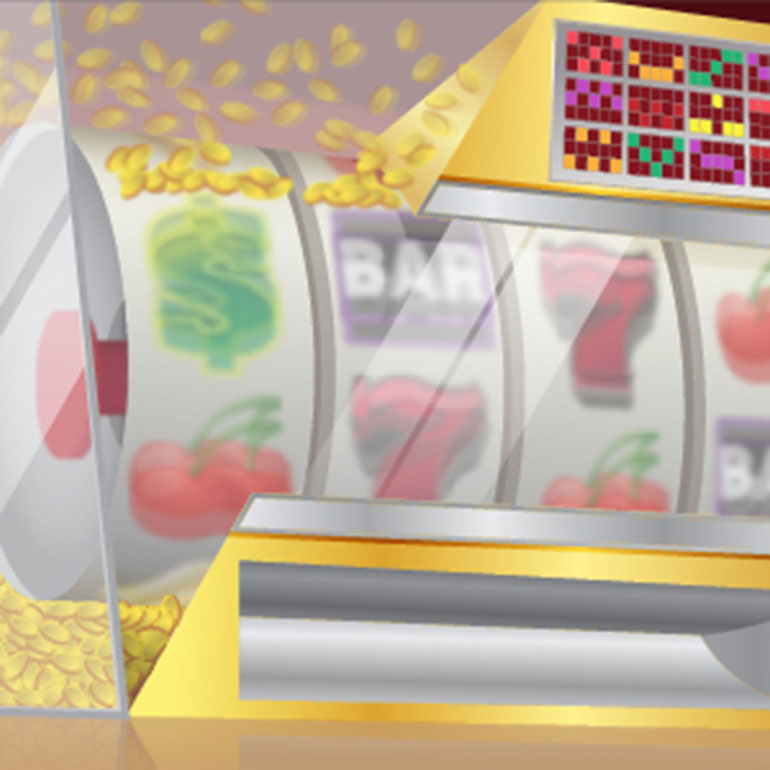 With thousands of popular slots games available, players are spoilt for choice. Fortunately, Uonline casino real money slot games feature a treasure trove of world-class casinos where players can enjoy demo-mode games or real money mode games. Slots typically attract the most attention at casinos, with an estimated 60% of floor space allocated to these money spinners. Whether you're playing Bonanza, Wheel of Fortune, Luxor, Lucky Leprechaun, or Monopoly slot, the fun never ends. These jingling-jangling games are festooned with bright lights and authentic casino sounds. Many popular slots feature progressive jackpots games, with Millionaire Genie, Rise of the Pharaohs, Oktoberfest Spins, and Noche De Los Muertos ranking right up there among the best of them.
Whatever your passion, whatever your preference, casinos stand ready to deliver a tour de force in entertainment. These fun-filled establishments are designed to delight. Players need only answer the call for a world-class entertainment extravaganza.