Engaging in Advantage Play you often have to travel to out of state locations. When you play, specifically on a team you will travel; most often to casino centric towns like Atlantic City and Las Vegas. Over the past decade or so more and more cities with casinos in them have popping up in the United States and abroad. But every AP will make the pilgrimage to Las Vegas, if not to play exclusively then they will be there for a convention or on a family vacation. I will give some general trip advice and some helpful hints while playing in Las Vegas that can be extrapolated to other gaming cities.
AIRLINES AND AIRPORTS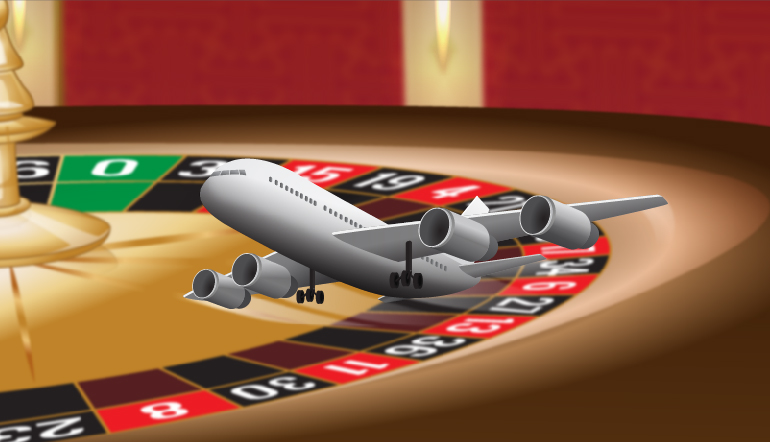 Airports are the player's first obstacle. In a post 9/11 world airport security is in on heightened awareness. Although I wouldn't expect much from person who decides to stand in a backwash of radiation 8 hours a day, but occasionally you will encounter the overzealous agent looking for anything to exercise their very limited authority over a traveler.

Do not buy a one way ticket. One way tickets are suspicious to airport security, particularly to vacation spots like Las Vegas.

Never purchase tickets with cash. This is a red flag for security and airport ticket agents are required to make a note on the ticket.

Do not buy tickets last minute. Again this is a red flag and ticket agents are required to make a note on the ticket so security can increase scrutiny.

Do use a frequent flier numbers. In addition to racking up points to earn free flights this is a green light for security personal to essentially wave you through with minimal hassle.

Traveling with multiple player cards should be taken with precautions. Always keep them in a carryon bag. Another tip is to place the player's cards in a sealed envelope. Security can't open the envelope without a warrant.

Cash can be transported in a way similar to the way player's cards are transported, via sealed envelope. Another way is to carry cash on you is in 4-5K bundles in various pockets on in your jacket or clothing. Players should have no trouble carrying up to $100K without a problem. Some additional precautions should be taken when taking this approach. First, cash never sets off a metal detector, but metal does. Take off all metal prior to doing this. Watches, glasses, belt buckles, or anything else that could set off the detectors should be removed. If the detectors are set off this will induce a physical pat down and you don't want any part of that. As one further layer of protection, you can have a lawyer draft a letter stating you are professional gambler, this should be enough to detour any ambitious security agent.
HOTELS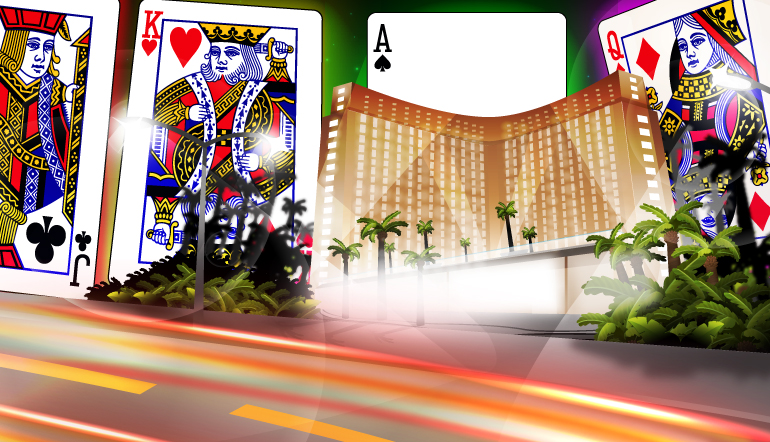 You've made it to your destination un-molested by airport security personal; one obstacle down one to go. There are some obvious and not so obvious guidelines the player should adhere too. The golden rule of APs, novice or experienced is that you never, ever play where you stay. If you are made, it is entirely likely that you will be evicted from your hotel room. This can even be more troublesome if your family or friends are associated with you and also evicted. It is best to use the alternating staying and playing approach. This is while playing at casino A you stay at comped room casino B. On the next trip you do the opposite. It's simple and effect strategy.

Every hotel requires a photo ID to check in. A way around this is to have a local friend who is a non player get a player's card for you to use. He can then use the comps when you are unable to, in exchange for him checking you when you do use the comps.

Most hotels require a credit card at time of check-in to cover incidental charges to the room. To avoid this say that there will not be any incidental charges (room service, or pay per view). Another way to avoid leaving a credit card is to leave a cash-deposit with the front desk. This usually is around $50 per day of your stay.

If you are playing with partners you should take additional precautions when returning to the rooms. Cameras will follow your every move when you are heated up. Surveillance will also monitor who comes in and out of your room by flagging your electronic key cards. A good counter (no pun intended) is to have only the one who the room is registered to use the key card. Your confederates could then use a secret knock to gain entry. It is low tech but worth the effort.
CHECKING OUT
Let us assume for a minute that you had a reasonably successful trip and are leaving with more money than you arrived with. All of the same tactics that are used to get players cards and cash through airport security on the way to a casino town can be used while leaving. It is usually easier to get copious amounts of cash and players cards through airports when leaving a casino town then going to a casino town, because security personal are accustom to dealing with gamblers all day every day.

At times McCarran Airport is a very crowded place. The security lines are unbearable, especially when a leaving after an extended holiday weekend. But there are some tricks of the trade to use that will expedite your movements through the airport. Sometimes checkpoint C at McCarran airport in Las Vegas will become so long that it is entirely possible that you will miss your flight.

An easy tip is to access the airport through a different checkpoint. Simply go to either checkpoint A or B, move past security, and then take a shuttle to your gate located beyond checkpoint C. This can save you over an hour of waiting in line.

When you arrive at your home city, the passenger pick up area at any major city airport is overly crowded. If you are having a friend pick you up at the airport, have them pick you up at the passenger drop off area. It will save you a lot of time.

Traveling is an important concept in the Advantage Players arsenal. Do it right and it will expedite your trip by several hours, do it wrong and it will cause all sorts of headaches for you. Adhere to the tips in this article and you will be well on your way to a quick and easy trip.