I think I speak for all of us when I say that I would rather enjoy family dinners in casinos than at the homes of relatives. Considering that I sometimes find myself joining in on those very sorts of meals in London, a long way from my base in the United States, I feel that it's only fair for me to have a say in where we do the dining. But, as I've found, it's tough to corral my loved ones and convince them that we should caravan to, say, Crockford's, in order to break things up with sessions of craps, roulette and blackjack between courses. It simply never works.

Recently, though, I've discovered that it's easy enough to bring casinos to the homes of family members, which makes going all the way to England for familial gatherings all the more agreeable. I live in New York and Elite Lounge Live Casino — the latest iteration of online gaming, with live dealers sliding out cards, spinning roulette wheels and tossing dice — is not yet authorized there. But that doesn't stop me from toting along my laptop and playing in England, a long hop across the Atlantic Ocean, where online gaming is totally legal.

Most importantly, while there, I am not risking my money with a fly-by-night operation. Elite Lounge Live Casino is put on by one of the world's most highly regarded online casino giants, 888 Casino. The company has been in business since 1997, maintains a stellar reputation and its sharply designed logo adorns the shirts of countless World Series of Poker superstars. So I am sold on the legitimacy of it all. Plus what the dealers are doing is plain to see. That seriously boosts my confidence — and enjoyment.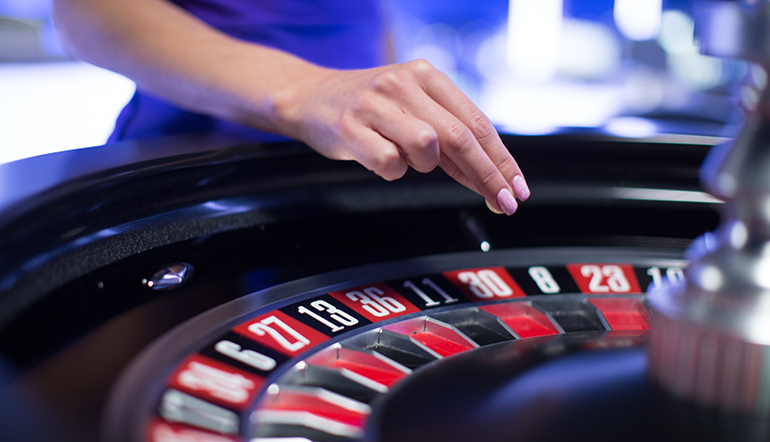 Apparently, I am not the only one who feels this way — about the honesty and aesthetics of Elite Lounge Live Casino. "It looks like our members appreciate the investment and the attention to detail we put into this top-end environment," Itai Pazner, 888's COO. "As far as feedback from our customers, they have recognized that we have provided them with a unique environment that has shattered the barrier between land-based casinos and the online live casinos."

Blackjack stands firmly as my casino game of choice and, via Elite Lounge and Live Casino, it plays much like the versions in brick-and-mortar properties. Rather than putting me up against a random number generator, which always starts with fresh decks of virtual cards, Live Casino allows me to play against real dealers who deal actual cards out of a regulation shoe.

As in traditional casinos, the tables at Live Action feature six-decks of cards that get reshuffled at various points. So when I get dealt, say, an Ace, 8 of spades (soft 19), I know that those cards are out of the game until the next shuffle. There is also a sense of elegance, similar to what can be found in the high-end gaming enclaves of casinos such as Venetian and Palazzo in Macau and Las Vegas. "We definitely took inspiration from this world in creating our Elite Lounge," confirmed Pazner.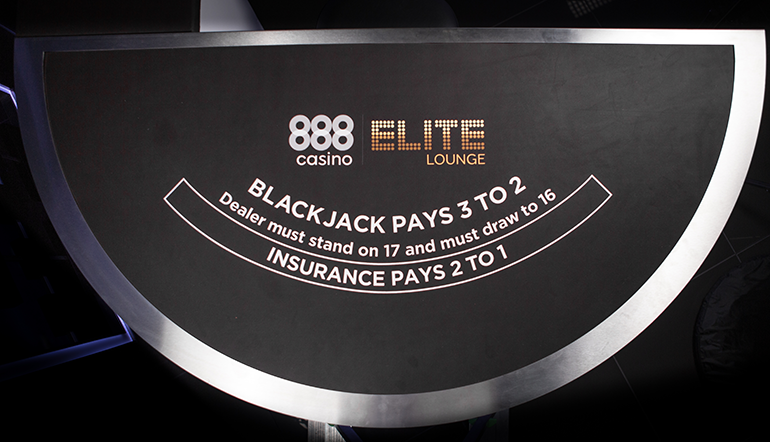 Contributing to the reality of it all, there's socializing at the table — chatting it up with other players via messaging — and the rest of my family members can't help but join in, busting out their devices and putting up their money. It's the next best thing to being in a casino and a far cry from the online gambling of yore, where you played against invisible technology.

The well-dressed dealers — men wear suits; women show up decked-out in finery that's sexy enough to catch your eye but not so revealing that you lose focus on your cards — are hooked up with microphones and can actually talk to players at the tables. So they totally keep it real, as do the ambient casino sounds. You hear cards being shuffled, people chattering away, chips riffling. And you can play new, innovative games that include Speed Roulette and Dream Catcher (one more new-comer, Double-Ball Roulette, is in the offing). "888 Casino understands that it is important to provide tailored experiences that meet the various preferences and demands of [our] players," Guy Cohen, VP B2C at 888.

As far as I'm concerned, he's right. Once logged in and set up with chips, I feel like I am playing at my local gambling joint. All I need is for somebody to bring me cocktails.

However, it wasn't until I did a bit of snooping around that I discovered why the online environment seems so authentic: it is actually a real casino in Malta. No wonder it all feels so true to life.

Clearly, little has been spared in making Elite Lounge & Live Casino into the best possible experience for the players. In some regards, it is actually better than being in the kind of casino to which you travel. The visuals here are all high-definition and the the roulette games alone are outfitted with 15 or so cameras. The beauty part there is that they allow you to watch the game from various angles and even to slow down the movement of the ball so that you can view it in slow motion.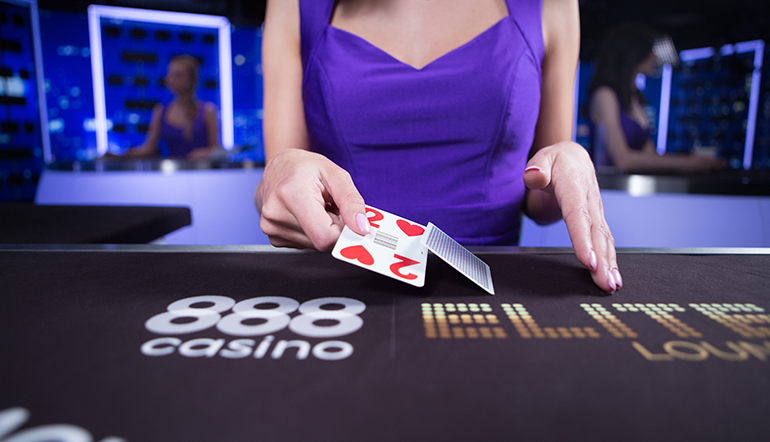 To my mind, that feature accomplishes two things: For one, you can milk the moment by observing the ball making its turns in tiny increments. This is the roulette equivalent of slowly turning up a card at blackjack or poker — what gamblers call "sucking it" — so as to slowly reveals suit and value. Furthermore, making the circle in slow motion provides incontrovertible proof that the game is completely legitimate. There is nothing happening that is too fast for the naked eye to see. Even the fanciest casinos on the Vegas Strip can't do that for you.

What you don't see when you play Live Casino is how it all happens. For that, a trip behind the scenes and to the actual location is required. Dealers there are all trained not only to divvy out cards like the pros that they are but also to communicate clearly with players. It all goes down in a manner that seems completely in line with the way thing transpire in the physical casino of your choice.

Because the Elite Lounge Live Casino experience comes to your location from an actual gaming floor in Malta, you play alongside gamblers who walked into the brick-and-mortar casino. It gets no realer than that. High tech, well lit, shot with the best camera gear out there, the experience is completely transporting. There is even a Grand VIP table where you can play for stakes as high as 10,000-pounds per hand. However, that game is a little rich for my blood, so it's also nice to be able to play for as little as 50p.

It all adds up to the perfect combination of real-world casino play, complete with action and interaction, and the online casino option, which feels as convenient as ordering in dinner from your local burger joint. Best of all, for me, until 888's Elite Lounge Live Casino comes to New York, it's one more reason to visit the relatives in England. Considering the real-life backdrops of Elite Lounge Live Casino, playing on the site brings a sense of exoticism to the proceedings. As Pazner put it, "The unique build of the environment allows us to transport our players to the top casino locations around the world."

And, clearly, I'd rather be there than in a relative's dining room.