For a moment, please, put down your playing cards, holster your chips and consider the possibility of a most cultured gambling experience: delectable sushi served at select blackjack tables, fine sake and rare Japanese whiskey poured in the high-limit room, and, after hours of nosebleed gaming conclude, a silk kimono hanging in an elegantly minimalist suite. That exotically sophisticated experience may be ours, because casino gambling comes to the land of the rising sun. Japan is the latest nation to approve the legalization of casino play and now we're hoping to get the better for it.

Personally, I'll be very happy to put my money on gambling receiving the green-light from Japan's legislative body known as the Diet. No less an interested party than Sheldon Adelson, CEO of Las Vegas Sands Corporation (owner of the Venetian), whose casinos along Macau's Cotai Strip rake in billions, expressed confidence during a conference call with investors on November 2016. Adelson maintained that he had "anywhere from 99- to 100-percent certainty" that casino legalization "will be brought up at the next Diet session."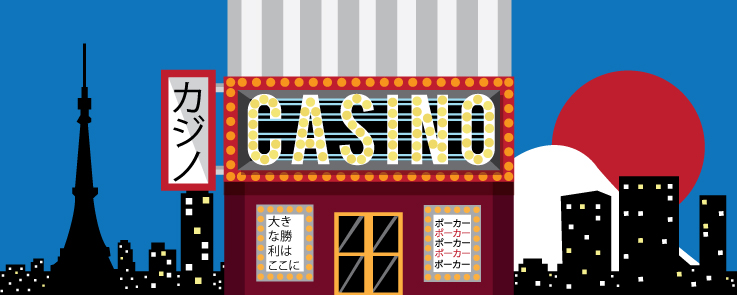 Sheldon Adelson and others in the casino business are particularly satisfied to see this process comes to life. Analysts have estimated that the value of Japan's gambling market could be as high as $40 billion annually. That would make it considerably more lucrative than Macau with the $29 billion or so that it's gambling industry pocketed in 2015. Tom Hall, an astute Hong Kong businessman with gambling-industry interests, believes that plenty of Macau's free-spending casino regulars, most of whom originate in China, will want to check out Japanese-style gaming. He figures and they will do it with the Chinese government's blessing. "China controls where its citizens travel", Hall told me. "But I don't think they'll stop those people from going to Japan". Additionally, he added, "The Japanese themselves are big gamblers" – and they are expected to keep the action there booming.

Even if you haven't spotted Japanese high-rollers in Macau, Las Vegas or Singapore (another Asian locale where Adelson makes a killing, there via his waterfront Marina Bay Sands, once touted as "the most expensive stand-alone casino property"), a visit to Tokyo and a head-poke into one of the city's deafeningly loud pachinko parlors make clear that the Japanese love playing games and that they thrive on winning cash while doing so.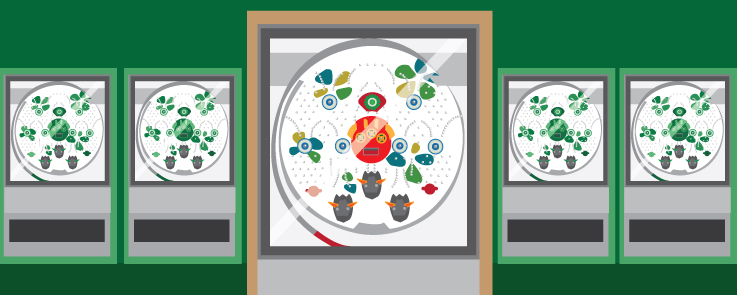 A cross between a slot machine and a pinball machine, pachinko games reward winning players with tiny, racket-making silver balls. Those balls are traded for tokens and the tokens can then be cashed in for money with operators outside of the pachinko parlor. While that cumbersome work-around satisfies Japanese government authorities that pachinko is not really gambling (yeah, right), the tie-in between pachinko parlor and traditional casino is acute. So much so that Japan's pachinko king, Kazuo Okada, was a financial partner of Steve Wynn in 2000. They busted up 12 years later and Okada is now slated to open an eponymous casino in Manila later this year. Wynn is looking into finding himself a spot in the potentially casino-friendly Japan.

He may soon have his old partner as company there. According to a report in Forbes, Okada "aspired to build his own casino in Japan if possible". That puts him in the company of just about every casino big-shot in Las Vegas and beyond. MGM Resorts International has made clear that it is willing to shove some $10 billion into an integrated casino/resort where gamblers will be able to shop, play, dine, attend conventions and, most assuredly, enjoy amenities such as spas and high-gloss entertainment. As MGM CEO James Murren told Reuters, "We think there will be a tremendous amount of demand." Maybe not coincidentally, $10 billion is the budget-number that Adelson has been throwing around for his Japanese delight.

Murren would like to put his gambling/lifestyle outpost into a Japanese city and he has lobbed Tokyo, Yokohama and Osaka as places where properties could be up and running by 2023 – pending approval from the hosting nation. Even the Hard Rock – which, unlike MGM, Venetian and Wynn does not have a presence in Macau – wants in on the Japanese action.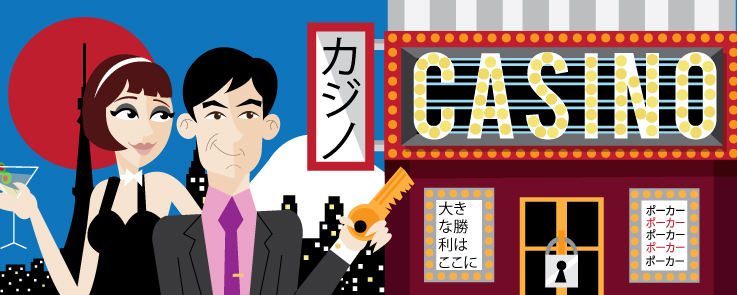 If casino operators in Macau are worried about fresh competition for Far Eastern business, at least some are not showing it. As I was told by a Venetian executive, who views gaming in Japan as inevitable: Places like Japan "will help our position. After seeing the little guys [there], they'll want to come see the big guys here" in Macau.

Or maybe not. An investment analyst opined to Bloomberg, "The Japanese gaming market is to be the next holy grail."

Over time, all of this will become as clear and inarguable as the outcome of a dice-roll – so long as the Japanese government antes up for gambling and makes it legal.