Immersive Roulette is an online live casino game played on a single zero roulette wheel. The house edge is 2.70%, the same percentage as any other roulette games using one green zero.
The fully-regulated software company Evolution Gaming developed the game. The company films live roulette games from studio casinos based in European countries and livestream high-definition footage to the customers of top online licensed casino sites such as 888casino.
Playing Immersive Roulette
In 3D cinematic style, Immersive Roulette draws players into the action of live European roulette games. Whether on the move or in the comfort of your home or office, Immersive Roulette use HD-quality video so you can livestream a real-life casino experience. The game is even optimized for various operating systems and screen sizes for:
Smartphones
Tablets
Laptops
Desktop
Smart TV
When logged in to this roulette game, you can ven adjust the video quality depending on the speed of your internet service.
How Good of an Experience is Immersive Roulette?
Casino industry experts regard Immersive Roulette as being the best online live roulette game there is. Read on to discover if Immersive Roulette really does deliver an excellent user experience.
To know how good of a live roulette experience Immersive Roulette is, I'm going to compare it to live roulette in land-based casinos and standard online live roulette games. When I play roulette in a casino I can:
View the winning number and previous numbers on the billboard display.
Interact with a croupier.
Watch a dealer's facial expressions and how hard they flick the ball into the ball track.
Look at the ball spinning and slowing then falling onto the wheel and coming to rest in one of the numbered pockets.
See the amounts players win.
With Immersive Roulette, not only can you view previous outcomes on the billboard display, but you also have access to detailed statistics based on 500 previous outcomes. These include the percentage occurrences of:
The green zero
Outside chances such as the Low and High, Even and Odd, Red and Black
Columns
Dozens
Tiers, Orphelins, Voisins Du Zero, Jeu Zero (accessed on the racetrack betting area)
Hot and cold numbers (ideal for when using the Andrucci roulette betting system)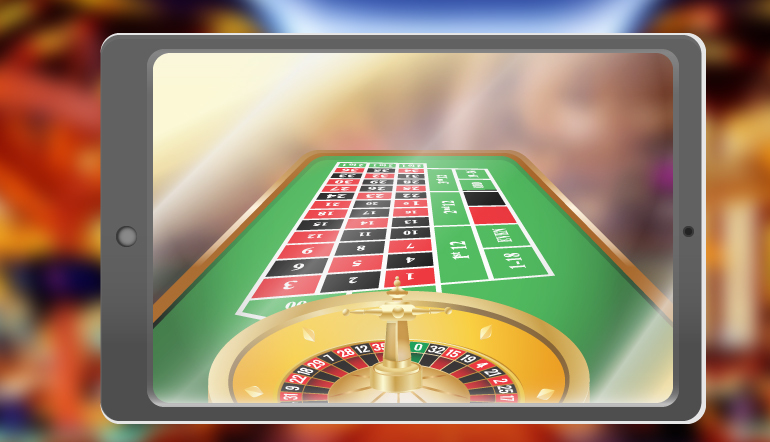 Interaction and Viewing the Action
You can interact in real time with the friendly croupiers by typing messages. The croupiers do speak comments to players who message them. You can also use the live chat function to communicate with other players. You can switch to other roulette games and choose your favourite croupiers.
Evolution Gaming uses high-quality cameras shooting footage in 200 frames per second. When playing Immersive Roulette, you can get the impression you're in a brick-and-mortar casino and watching an action movie of the game at the same time.
Immersive Roulette uses multiple cameras to show you most of the wheel with the croupier and billboard of previous roulette outcomes clearly visible in the background.
Players can also view the roulette betting table layout in front of the wheel and also get an overview looking down onto the wheel so you can see all the numbers.
The numbered pocket the ball had landed in and about four pockets on each side are also easily visible. Players have the option of three viewing angles in high-quality slow-motion replay of the ball landing in the winning pocket.
You just can't get this experience in a land-based casino. You may recall the last few seconds of how the ball came to land in a pocket, but you'll never get to see closeup slow motion replays of the event. Immersive Roulette also displays the winner's usernames and the amount each player received.
Despite the number of speedy transitioning viewpoints, the pace of the game is just right, and this translates into a VIP casino experience. There is ample time to place your bets and all normal roulette rules apply including the time allotted to place bets before the start of a new game.
There are three text alerts above the roulette betting layout that replace the dealer's announcements. These include:
"Place your bets"
"Bets closing" (meaning to finish betting)
"Bets closed" (meaning no more bets)
After you have placed your bets the text alert will read "Bets accepted."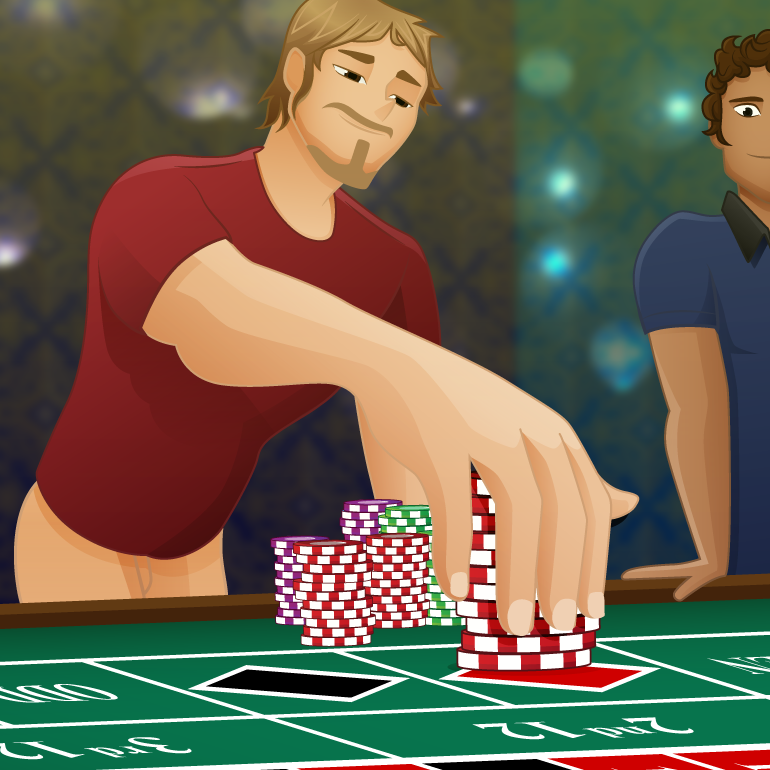 Immersive Roulette Features
There are features you can use when playing Immersive Roulette you're not able to find in land-based casinos or in online games. Some of those are:
Choosing from standard tables and VIP roulette games. The smallest bet size is £1 and the maximum is £10,000.
Immersive Roulette has a structure for complex bet and wagering selections for advanced betting system players. This includes saving up to 15 betting selections, which is ideal when using different roulette strategies.
There's a direct game launch.
You can select side-bet options.
Multi-game play is a useful feature.
You're able to control the sound effects.
And you can change camera angles.
Conclusion
Given the rules are the same as standard online live roulette games it's a no-brainer to choose to play on Immersive Roulette because of all the extra features and the high-class atmosphere.
Most other roulette games are boring because there are limited camera viewpoints. The dealers often talk too much about their lives and all sorts of topics from holidays to shopping to relationships. I can just hear players screaming at their screens: "Just get on with it ... spin the ball."
If you switch games and choose to try Immersive Roulette, you leave behind dealers in other roulette games and encounter dealers who've been transformed into croupiers like Cinderella – and they dress like princesses too. But more importantly than their looks, they're sophisticated and behave in a professional, dignified manner. They add to the tranquil, relaxing atmosphere Immersive roulette creates for you to enjoy.
I like the atmosphere of brick and mortar casinos, moreover high-class ones, but playing roulette online is so much easier. You avoid the hassle of changing money at the tables and handling chips. You also avoid other players getting in your way when you're trying to place bets.
By playing Immersive Roulette, I feel like a VIP customer in the comfort of my own environment. All I need to do is launch a game, deposit funds, and place my bets.