Playing smarter in a casino does not necessarily require a lot of math knowledge and special skills. It is very helpful, of course, to study the games and learn about mathematical odds, but what if you don't want to go to "gambler's school". You just want some simple advice on how to make your gambling bankroll last longer in a casino so you will be able to enjoy that fun atmosphere longer. Here are some of the things I have learned during my thirty years of experiencing casino excitement that might help you stretch your gambling bankroll and thus increase your casino entertainment time.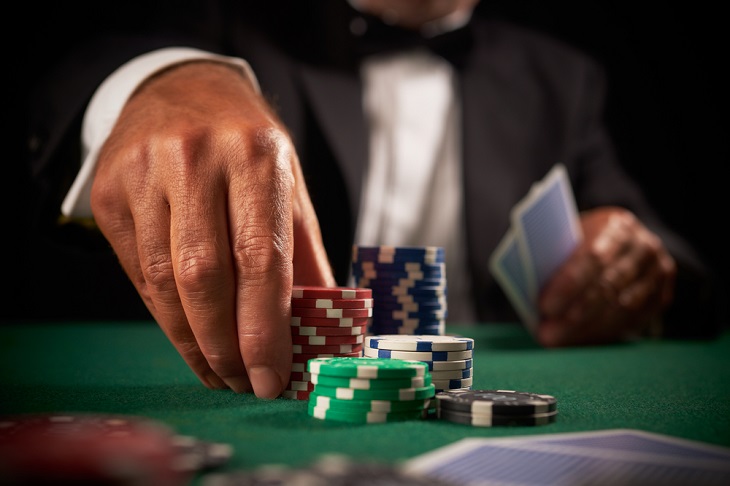 LOWER YOUR DENOMINATION
Dropping down the amount of your bet is probably the easiest way to slow down your losses so your gambling bankroll will last longer. This will usually hold true even when you might have to change to a game with a higher house edge.
Losing too fast on the dollar reel machines? Switch over to quarters or drop down to nickels. Are you loading up every line on the multi-line machines and your money is going down the drain so fast you are dizzy? Instead of deciding to play fewer lines, play all the lines but fewer coins per line. On most slot machines, you can play one coin per line and still get to all the fun bonus screens.

Losing too much playing $25 green chips at the tables? Start playing the $5 reds. Look for the lowest minimum-bet game you can find in the casino. No matter how low the denomination you can still whoop and holler at the crap table, socialize while playing blackjack, and order your favorite drinks.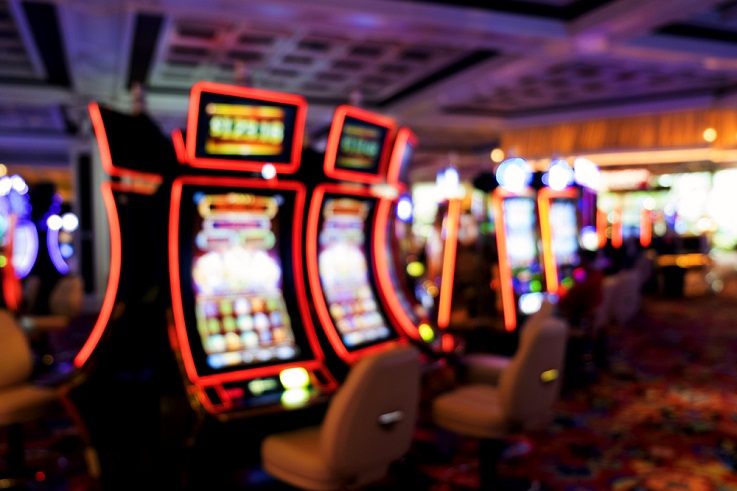 SLOW DOWN YOUR PLAY
For slot players, move around to change machines frequently. When you aren't feeding the hungry beasts, you aren't losing any money. There is no reward for being a speed demon here. For table players, choose crowded games so you are putting less money at risk by making fewer bets per hour.


Choose a "thinking game". Video poker is a good option because it takes time deciding what cards to hold from each dealt hand. You aren't losing any money while you are thinking; in fact, you might make better holding decisions and win more money in the long run.


Take frequent breaks. Nothing will make you more sluggish than sitting at a machine or table for hours at a time. Go outside for a fresh-air break and a short walk to stretch tired muscles. Hit the snack bar for a quick bite. Or stop in the race book and put a couple of dollars down and watch one horse race.


Play with a partner. Double your enjoyment and halve your risk. I once observed a couple who had a unique and enviable way to slow down their video poker play. They took turns playing one machine while the other watched, and every time they hit four-of-a-kind they stopped and hugged and kissed.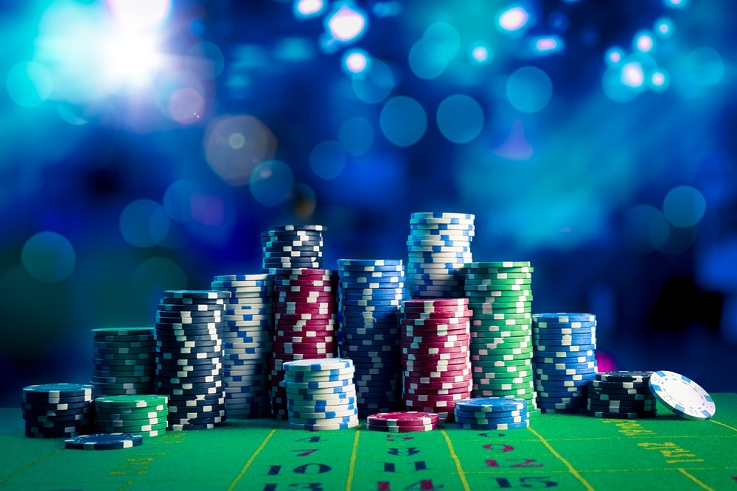 JOIN THE PLAYERS CLUB TO EARN EXTRA BENEFITS OUTSIDE THE GAME
This is a free good-start technique that can give you the capability to earn valuable benefits. Put the card in any machine or show it at any table game before you start playing so you start earning benefits right away. Sometimes players club points can be redeemed for cash or free play that you can add to your bankroll and this allows you to play longer. And sometimes your players club points can be turned into comps and/or the casino will give players extra comp benefits as an additional reward for their play which adds value to your casino experience.


In many casinos you can earn points with any gambling action, not just machines and tables, for example, in the sports and race books, the live poker room, and the keno lounge. Additionally, in many casinos these days you can earn players club credit not just by gambling, but by spending money anywhere on the casino property – in the gift shop, restaurants, and entertainment venues.


One of the most important benefits of players club membership – which many players overlook - is getting on the casino mailing list. This can then generate valuable perks for years to come, extras that can add to your bankroll and/or increase your casino fun.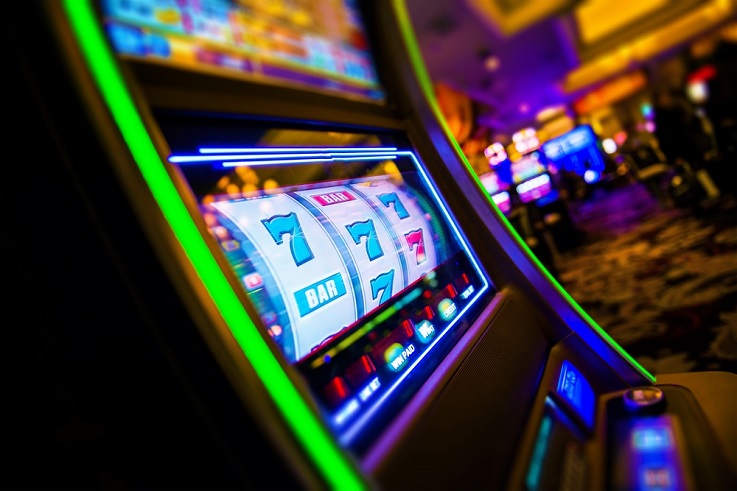 SCOUT FOR ADDITIONAL OPPORTUNITIES TO SCORE EXTRAS
Casinos are always looking for new and special ways to attract customers, and wise customers will take advantage of this and keep out an eagle eye for extra ways to add value to their casino play. In fact, hunting down like crazy the "extras" casinos offer has been a major reason why the Frugal Gamblers have been very successful gamblers. Here are our favorite extras that have provided monetary and fun benefits for us for 30+ years:
Special-day promotions. Look for the times that casinos give extra benefits for veterans or seniors or provide everyone bonuses on holidays. One of the most valuable is multiple-point days, when the basic player club point rockets up in value, giving you added cash or comp benefits.


Drawings. Although it isn't a good idea to play more and risk money you can't afford to lose to earn entries into drawings, be sure to collect the entries you do earn from your regular play. And watch for drawings where the casino give out a certain number of "starter" tickets where there is no risk for the player.


Tournaments. These are a favorite for many players, because they provide both a fun experience and the chance for a big payday. Of course many of these may have a big entry fee that doesn't fit into your budget, but many casinos offer smaller tournaments, with free or very low-cost entry, just to get players into their property. These often are on games that don't require any skill, i.e., slots, and can be a very frugal option since your cost is free/fixed at the beginning and there is no more risk to your bankroll even if they go over several hours, such as a live poker event.


Gambling coupons. These can be for free play on machines, often given as a players club signup bonus. Match-plays are popular for many of the table games. Using a gambling coupon is often the only time a casual player can get an edge over the casino. Going on a coupon run to use many of these may be time-consuming but the per-hour profit will surprise most players.


Non-gambling coupons. These can be discounts on food, drink, and entertainment options you might find in fun books or the freebie magazines you might find in the back pocket of an airline or taxi seat or around the hotel bell desk. They might even be in your hotel room. I have known tourists who paid full price for tours or shows and there were big discount coupons in a magazine right on their hotel coffee table! The less you spend on non-gambling items the more you will have for your gambling bankroll.


Freebies. You probably aren't surprised that "free" is my favorite word. But you might be surprised at the value of free "stuff" we have gotten from casinos, many for which we didn't have to risk any money. Free spins or free pulls at a promotional machine at the entrance to a casino.Free memory-making photo opportunities.Free logo merchandise – caps, t-shirts, jackets, sports bags – for joining a players club or making a sports bet we were going to make anyway. And souvenir giveaways everywhere – with some trinkets not worth much but other times valuable gifts for our friends who collected casino cups, key chains, or shot glasses.
Many of the ideas I have given you above can be major monetary boosts to your casino experiences, but always remember that most people visit a casino to have fun. So although you always want to be on the lookout for ways to increase your gambling bankroll, you need to remember to look for ways to add to the overall pleasure of the casino experience.