Slots have higher house edges than many table games. In most offline casinos; 1-cent slots have payback percentages of less than 90 percent which translates to a 10 percent house edge. Online returns often – but not always – are higher, but even a 95-percent return is a 5 percent house edge that is larger than the 2 percent on the Three Card Poker ante-play option, the 1.41 percent on the craps pass line, or the less than 1 percent on blackjack for basic strategy players.
Yet slots draw millions of players every day. They are the most popular games in American offline casinos and have become mega-hits online, too.
Why? The reasons are many and varied.
1. ANYBODY CAN PLAY
In offline casinos, table games usually take at least $5 minimum bets even in the cheap seats. Some casinos start their tables at $10 and at busy times can jack that up to $25 or more.
An online casino can offer lower minimum bets because they don't have the physical space crunch offline casinos deal with, but still usually have higher minimum bets on table games than on slots.
The most common denomination for slot machines is 1 cent. Even with multiple paylines, you can play for 30 or 40 cents per spin.
You can give yourself a good run on a penny slot for $20, which represents 66-plus spins at 30 cents each. At a $5 blackjack table, $20 could be gone in four hands.
Slots move faster than tables, especially offline, but even so, if you're limited to a few $20 bills instead of a few $100s for an afternoon of fun, the slots give you more opportunity.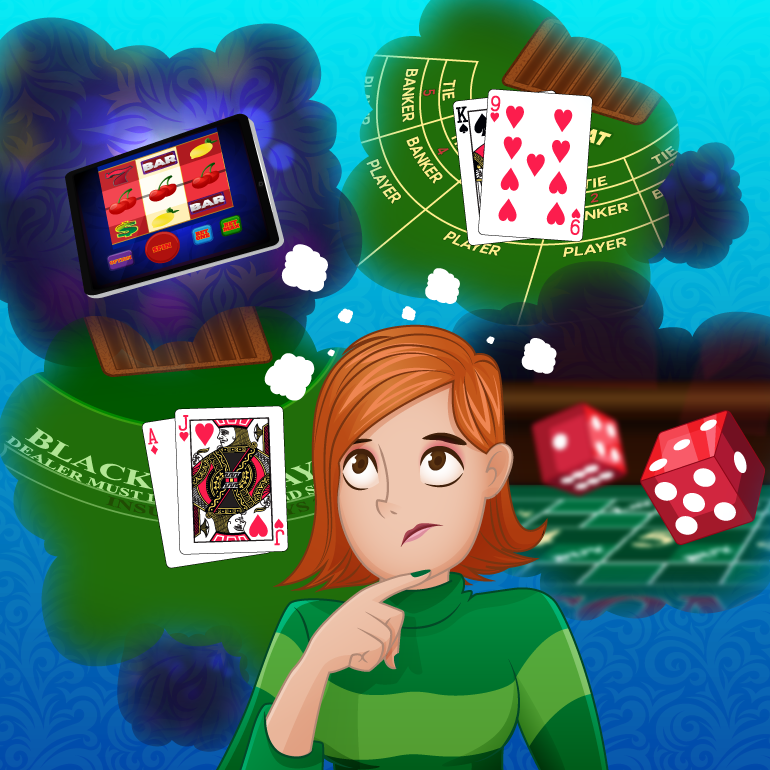 2. VARIETY IS THE SPICE OF LIFE
Whether online or offline, casinos have dozens, and sometimes hundreds, of different slot machines.
Not in the mood for Wheel of Fortune today? Then go for a spin around the Monopoly board, try for a King Kong-sized jackpot or keep an eye out for the Dinosaur Stampede.
Each comes with its own gameplay and bonus events, so every slot machine is a different experience.
Slot manufacturers are constantly at work, designing new ways to involve you in the games. 
We've seen games with single progressive jackpots that can change your lifestyle, and games with multiple progressives with up to 12 levels, ranging from a few dollars to millions.
We've seen games where you select icons to reveal bonus prizes, games where you hunt for aliens, games where you build a payoff meal from a restaurant menu, and games that put you in the cockpit of a fighter jet.
We've seen games with free spins events that limit the reel symbols to high-payers, or add wild symbols to the normal reel set, or have expanding wilds that can fill a whole column.
We've seen prize wheels where you can win credits, extra bonus rounds or even top jackpots.
The main constant in slot machines is that change is on the way to give you a novel playing experience whenever you want it.
3. THERE IS NO LEARNING CURVE
If you want to know how to play blackjack well and get the best odds, you need time and practice to study basic strategy. If you want to know how to play craps well and get the best odds, you need to learn the ins and outs of the dozens of bets on the layout.
On slot machines, the odds are the same for everyone. 
There are no strategies to learn. Everybody plays the same way: Make your bet and spin the wheels.
On some older three-reel games, you get a higher payback percentage when you bet maximum coins because there is a disproportionate jump in the top jackpot for max bettors.
That's as complicated as it gets on the slots. 
The best strategy? Choose the games you enjoy playing, have fun in the good times and set limits on your losses when they come.
4. THERE'S NO HASSLE FROM OTHER PLAYERS
You're on your own on slot machines. Your play doesn't affect the wins and losses of other players.
Compare that to the blackjack experience where players sometimes are hassled for making a misplay or sometimes even for making a correct play if someone else thinks it cost him money.
Here's an example: If a player has a 12 and the dealer's face up card is a 2, the blackjack strategy is for the player to take a hit. But sometimes the player will bust by drawing a 10, and if it turns out that 10 would have busted the dealer, other players have been known to shout at the player, blaming him for their losses because he "took the dealer's bust card."
Who needs that kind of grief?
On the slots, your pushing the button, touching the screen or, rarely, pulling the handle doesn't do anything to change someone else's results. 
Slots can be a social experience if you choose. A few games are designed as "community-style slots," where multiple players go to a bonus event at the same time. But even there, there are no mistakes for you to make that could cost other players their bets and lead to a tirade.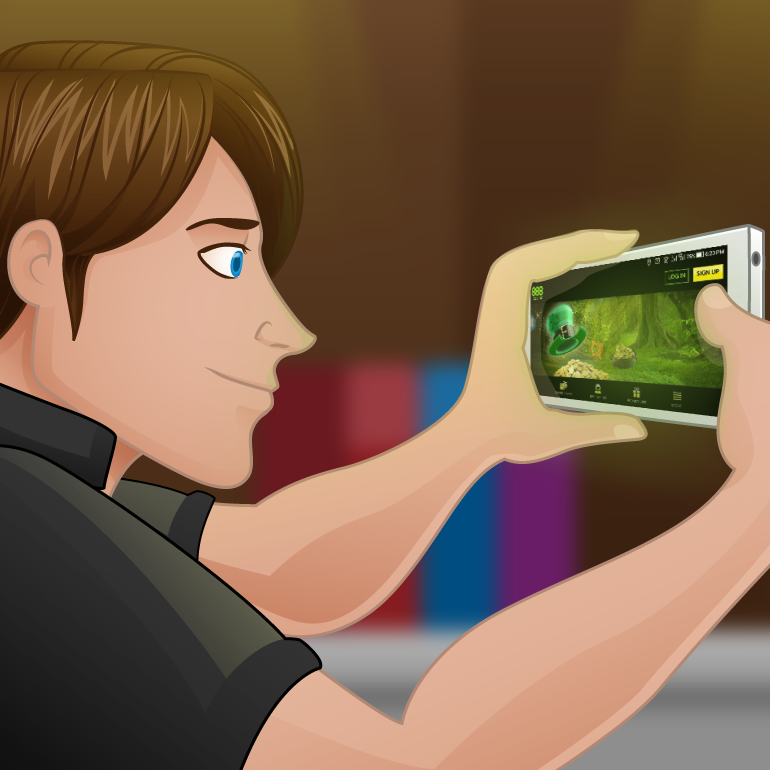 5. JACKPOTS
On table games, no one bet is going to make you rich. A winning $5 blackjack bet pays $5, unless you get a two-card 21 that usually pays $7.50. A big winner at Three Card Poker, a straight flush, wins $200 for a $5 bet. A winning $5 single-number at roulette pays $175.
On slots, it seems the sky is the limit. Even a 30-cent bet can win thousands of dollars on some progressive machines. On dollar machines, with a $3 maximum bets, jackpots in the tens of millions of dollars have been awarded. Online, a bet as small as 25 cents has won $20 million.
OK, the supersized jackpots are extremely rare. But alongside the million-dollar dreams are games that pay jackpots in the thousands every day. 
The odds are against you each time and the house makes its money overall, but every now and then the possibility of a $1,000 payday becomes a reality and a day to remember.
6. SLOTS ARE FUN
That's the bottom line on why so many people play slot machines. They're fun to play.
All that creativity that goes into designing the many and varied bonus events has paid off in games that are fun to play as games, regardless of the wagering aspect.
The proof is in the millions who play free slot games for fun online in social casinos as well as the millions who play for cash in both online and offline casinos.
As with any casino games, it's important to set betting limits you can afford and not take away from the needs of life. Slot money should come from an entertainment budget. That's what they are – entertainment.
Have fun!