When it comes to entertainment on slot machines, the symbols are part of the fun. Far from just a backdrop, they're important in enabling game designers to give us an exciting experience that leaves us wanting to come back for more.

There are many different types of symbols. Let's compile our own slot symbol dictionary.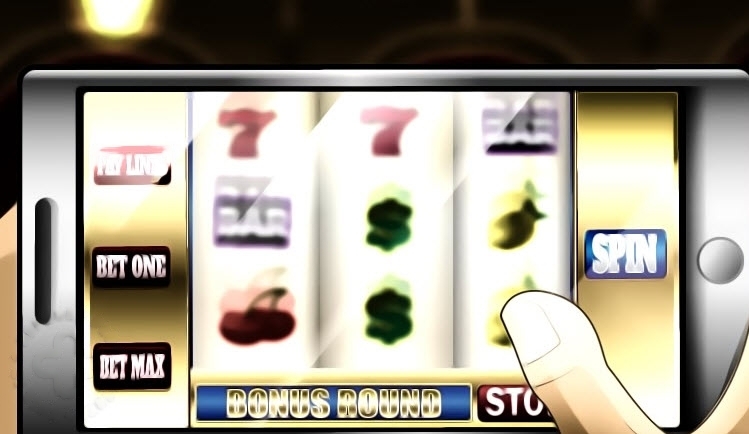 A-K-Q-J-10: These symbols suggest playing card denominations, but aren't depicted on playing cards. Instead, they're used to make frequent low-paying combinations on games where the less frequent but higher-paying combinations use themed symbols.
Bars: Consisting of elongated rectangles, bars, like fruit symbols have been with us since they early days of slots and are said to derive from the logo of the Bell Fruit Gum company. Machines that use bars usually also use double bars and triple bars, with two or three bars stacked on top of each other.
Bonus symbols: These are the symbols everyone wants to see on modern video and online slots. Bonus symbols trigger a bonus event. When they show up, you might get free spins, you might get to spin a prize wheel and you might get to touch icons on a screen, playing a game within a game to collect bonus credits and build your bankroll.
In the ever-popular Cleopatra, for example, three Sphinx symbols take you to a free spin bonus. In the U.S., the big breakthrough for video slots came in the 1990s on Reel 'Em In, where three fishing lures take you to a game within a game where you choose a fisherman who you hope will land a big fish worth bigger credits.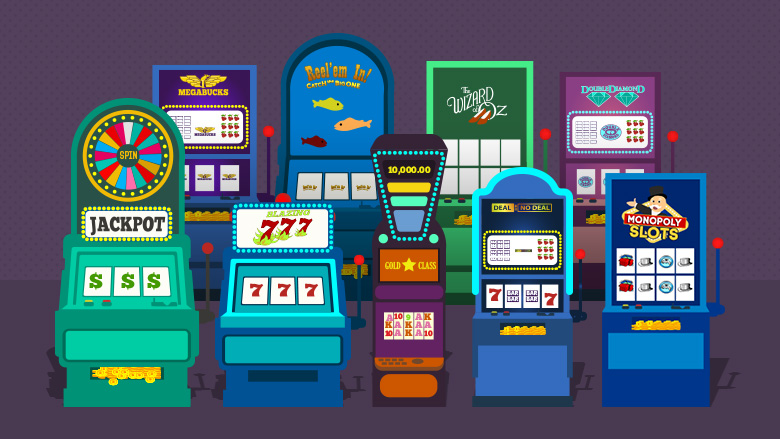 Bonus events bring much of the fun to slots, giving you a chance to take a break from the main game, do something a little different and win extra credits without risking extra money.
Double symbols: Instead of one character depicted on a themed symbol, the same character is pictured twice. When one of those symbols lands on the screen, it counts for two in a row all by itself.
One notable game with double symbols is Shadow of the Panther. If you have a double panther followed by a single panther, you have three in a row to make a winning combination. Two consecutive double panthers is four in a row, and so one.
That makes it possible to have up to 10 in a row, and gives game designers a great deal of flexibility in creating pay tables with enough volatility to give you a chance at big wins.
Fruit symbols: Symbols depicting cherries, plums, watermelons, oranges and lemons have been part of the slot experience since the early 1900s. The Mills Novelty Co., manufacturers of early slots, copyrighted the symbols in 1910, but they've long since passed into public domain and have been slot machine staples ever since.
Multipliers: Multipliers are just what they say: They multiply your winnings.
The classic example is Double Diamond, a three-reel slot that for many years was the most-played machine game in American, land based and online casinos. The prime symbol is the Double Diamond – an oval containing two diamonds.
Three Double Diamonds in a row wins the top jackpot. However, with other symbols, the Double Diamonds double payoffs. If three bars in a row pay 10 coins, then the payoff is 20 if you have two bars and a Double Diamond. If you have one bar and two Double Diamonds, then your payoff is doubled twice, so the total is 40 coins.
That concept has been extended to many other games, such as 10 Times Pay, where instead of doubling wins each of the special symbols multiplies wins by 10. Two 10 times symbols mean your win is multiplied by 100. That makes for some real excitement.
Scatter symbols: Most symbols must line up on a payline to pay off. Not scatter symbols. If you have enough scatter symbols, you win even if they're not on the same line. Usually it takes three or more scatter symbols to form a winning combination. Sometimes two will do it. On Cleopatra, the same Sphinxes that launch free spins if you have at least three of them will bring you a scatter pay if you have two.
7s: Another common slot machine symbol that has been with us for decades, 7s have had entire games built around them. Two of the most enduring three-reel games around are Bally's Blazing 7s and IGT's Red, White and Blue, where the big payoff comes from lining up Red, White and Blue 7s.
Stacked symbols: Repeating symbols of the same type, stacked one on top of the other, can lead to some huge wins. Stacked symbols can take up an entire column. Three or more stacks in a row give you winners on every payline. That's when your credit meter goes into overdrive.
I once had a session saved on a game called Cherry Magic when I had Q symbols stacked on every reel. As on many video slots, the Q symbol was a low payer, but when every symbol on the screen is the same and you have five in a row on every payline, the payoff pads your budget nicely.
Themed symbols: In the age of video slots and online slots, slot games usually have symbols designed to fit in with the theme of the game. You can expect to see stampeding dinosaurs in Dinosaur Stampede and animated fruit with an attitude in Freaky Fruit.

Wild symbols: Symbols designated as "wild" match other symbols to help form paying combinations. If you have two of the same symbol lined up with a wild symbol, that counts as three in a row.
There often are restrictions on wild symbols. They usually don't match bonus symbols, scatter symbols or multipliers, and sometimes don't match high-paying symbols such as 7s.
The wild symbol concept is borrowed from poker. Wild-card games usually aren't played in casino card rooms, but many a home game has had players choose games with deuces wild, jokers wild or one-eyed jacks wild. That idea transferred over to video poker and eventually to slot machines.
A subset of wild symbols is called "expanding wilds." Something that just wasn't possible until video slots and then online slots game along, expanding wilds grow to fill multiple reel positions.
The most common format is to have the wild expand vertically, so that it fills an entire column, but there have been games where they expand horizontally. The extra wild symbols can mean extra winners on extra paylines, making expanding wild a nice extra to have, indeed.