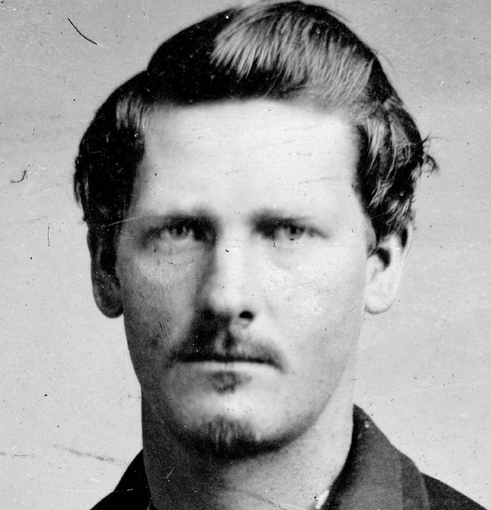 In the famous 1994 film directed by Lawrence Kasdan, we can see Kevin Costner at his best and getting away with impersonating the one and only American Old West character Wyatt Earp. With the words "Let's go," this semi-biographical screen version of his life takes off and is soon filled with as many adventures and adrenaline as the actual life of Mr. Wyatt Berry Stapp Earp had. Kasdan's take on Earp's story, however, was not the first audio-visual adaptation of his life. Several movies—Frontier Marshall (1934), Frontier Marshall (1939) and My Darling Clementine (1946)—and a TV series (The Life and Legend of Wyatt Earp) preceded it, which comes as no surprise: The on-screen version of his life of or the actual life of Wyatt Earp, which by now it is hard to tell fact from fiction, was adventurous enough as to make it worth being told over and over again.
To say that Earp was multifaceted is almost an understatement. This Illinois-born Old West man had as many as twelve different jobs, all of which came along with entertaining anecdotes that eventually turned him into the emblematic person he still is upon mention to many to this day. Wyatt Earp was known to be one of the best buffalo hunters when he was only 20 years old. His personal hunting methods largely differed from the usual ones, which entailed a thorough organization including several four-horse wagons, camp watchman, and even a cook. He was admired by fellow hunters and the recounts of his time as a bison hunter is included in his first— and possibly largely fictional biography—Stuart Lake's Wyatt Earp: Frontier Marshall. This takes us to another one of Earp's jobs: a Marshall of the Western frontier in the 1880s. One of the most famous anecdotes linked to his time as a special policeman involves the 1881 Gunfight at the O.K. Corral. During this legendary event, following a 30-second shootout, Wyatt and two other Earps, as well as his close friend John Henry "Doc" Holliday, were left victoriously standing against a group of outlaws known as the Cowboys. Earp previously met Holliday in Texas after saving his life, and they lived great adventures together, including that shootout, which is thought to be the most famous one in the American Wild West.
It should be noted that Doc Holliday was also multitalented in the sense that in addition to being a "temporary policeman" (at least for the effects of this gunfight), he was also a dentist and—just like Earp himself—a skillful card player, especially when it came to the 17th-century French game Faro. Wyatt's great abilities for playing, in many occasions along with Holliday—and the uncountable times he survived complicated duels—gave place to a theory known as "the Wyatt Earp Effect". This popular statistical concept states that with a very broad sample size, it is a statistical certainty that extremely unlikely events will eventually occur, offering no predictive value. Remember that time when the roulette wheel landed on number 19 red seven consecutive times at the Rio Hotel in Las Vegas? Well, that is a perfect portrayal of this rare circumstance theory.
Moving on to other branches of Mr. Earp's curious professional life, it is said that he also owned and worked in different saloons of the Old West. He was in fact in charge of running the Faro tables of the Oriental Saloon in Tombstone (which has now been turned into a landmark building) along with his friend and fellow hunter Bat Masterson who also happened to be a journalist and lawman. Soon after, around 1884, Earp moved to Eagle City in Idaho motivated by the Coeur d'Alene rush. There, he was a miner for a while joining the gold hunt in the Murray-Eagle mining district before he decided to open his own saloon, The White Elephant, in a circus tent. According to history, the venue was advertised in the local paper under the slogan "come and see the elephant." Soon after, Earp was named the deputy sheriff of the area, which was caught in the middle of a series of complicated property right disagreements of which he was a part of, and he had to solve many of them using his own polemic methods.
It is also believed that Earp, who moved to San Diego a year later with Josephine Sarah "Sadie" Earp, also ran the famous Oyster Bar, found in the Louis Bank of Commerce on Fifth Avenue. During that time, during a booming real estate market, Earp would allegedly make up to a thousand dollars on a single night. A few years later, he opened the Dexter Saloon in Alaska— just as the Klondike Gold Rush was taking place—which was the most luxurious saloon in Nome. A prosperous saloonkeeper, he did not stop there as his curiosity and restlessness continued to lead to new adventures.
Another one of Wyatt Earp's interests was boxing. In fact, he ended up refereeing the Sharkey-Fitzsimmons championship match in 1896, which was followed by a series of controversial claims that involved him. He was also into horse racing, an activity that he focused on when he moved back to San Francisco in 1891.
Almost ten years later, at the age of 62, he was hired by the Los Angeles Police Department—the city he was living in at the time—to carry out a series of tasks that were not necessarily within the law. One of the tasks involved a famous confrontation during which he allegedly said the famous words: "Back off or I'll blow you apart, or my name is not Wyatt Earp." Not long after this event took place he was arrested but was soon released on a $500 bail.
It should also be noted that while he lived in Los Angeles he became a Western movie consultant, and on one occasion in which he was visiting the set director Raoul Walsh with his friend, novelist Jack London, as they were having dinner at the Al Levy's Cafe on Main and Third Street, he met Charlie Chaplin. Apparently, Blake Edwards' 1988 mystery action film Sunset, starring Bruce Willis and James Garner, was actually inspired by this unexpected encounter between two very different, yet equally entertaining characters.
The last years of Wyatt Earp's long and restless life—he died when he was 80 years old—were still filled with action, as he and Josie visited the "Happy Days" mine to work their claims after they bought a cottage in Vidal. Ever the adventurous spirit, a couple of years before his death, this buffalo hunter turned card player, Marshall, sheriff, boxing referee, horse racer, miner, saloon runner, movie consultant, policeman, convict and even teamster, told Stuart Lake—who was writing his biography at the time—that he had no regrets about what had taken place in the Gunfight at the O.K. Corral. But he was possibly talking about his life in general. With so many ups and downs, and going from one side of the law to the other, the story of Wyatt Earp will continue to be told as the popular tales of his life—no matter how fictional some parts are—are filled with such emotion and thrill similar to that of a spinning roulette wheel in which the ball always comes to rest in the most unlikely place.