A major portion of virtually every casino's floor is filled with slot machines and video poker machines.
They are huge money makers. They work 24 hours a day – non-stop. They do not require rest or lunch breaks. They are always there, never crabby, always beckoning the gambling public to give them a try.
Video poker machines are classified as slot machines in monthly casino financial reports. They are mixed into the sea of standard slot machines. To the untrained eye, they may all look alike.
However, becoming a successful video poker player is quite different from having success playing standard slot machines.
This article covers the differences in play, preparation, and expectations playing video poker versus standard slot machines.
Contents
1. Video poker versus standard slot machines
Everyone who has ever gone into a casino is certainly familiar with slot machines. They are the iconic "one-armed bandits" that have been in casinos since the late 1800s. They are wildly popular.
Standard slot machines are recognized by having three, four, five, or sometimes more reels. They can be physical reels or simulated reels on a video screen.
Clumps of video poker machines are usually scattered around among standard slot machines. They are usually machines with the same selection of games or with a common betting denomination.
Video poker machines are recognized by one or more five-card poker hands displayed on the screen.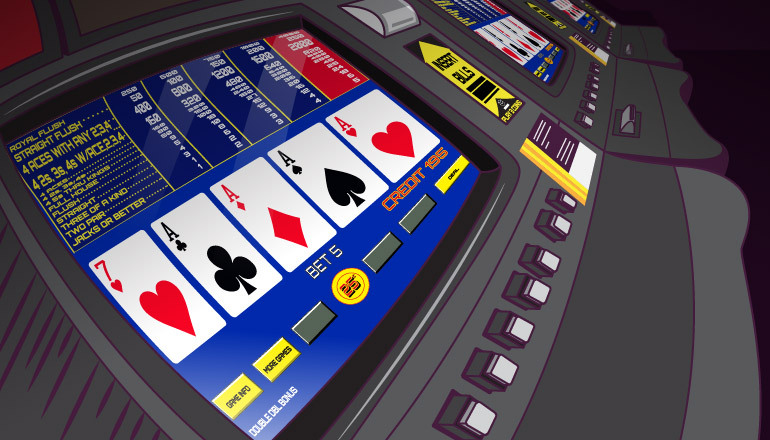 2. Standard slot machine play, preparation, and expectations
Slot machines are, indeed, wildly popular. The main reason for this is that playing one of them requires absolutely no skill.
The player inserts some money, makes the bet, and either pulls the lever (if there is one) or hits the "Spin" button. The reels spin for a while and stop. If the combination of symbols on the payline constitutes a winner, the proper credits are added to the total credit.
Other than having money to play the slot machine, the player needs no preparation. Simply bet, spin, hope to win. That is all that is required to play a slot machine.
Another big draw of slot machines is the possibility of a big win for a small bet. The top payoffs for a three-credit bet can be 5,000, 6,000, 10,000 credits or more.
In general, slot machines return somewhere around 75-85% of the money wagered. However, there is no way to know each machine's actual return.
Playing slot machines can produce huge wins without any knowledge or skill. They also can quickly eat up a bankroll.
The average slot player does not care about return rates. He or she just wants the excitement of play with the hope of hitting it big.
3. Video poker play, preparation, and expectations
Video poker play is much different than standard slot play. The player also inserts some money and makes a bet. That is where the similarity ends.
Video poker games do not have the ridiculously high jackpots that are common in slot machines – although some games do approach those levels.
Once the play button (it is actually a "Deal/Draw" button), a five-card poker hand is dealt. The player must then decide which, if any, cards to hold and which, if any, to discard.
Many video poker players simply use a "gut feeling" as the criteria for selecting cards to hold. While this is certainly one way to do it (and it doesn't take any preparation) it can seriously reduce the return of the game.
In order to gain the maximum advantage in video poker, players need to understand the proper hold for each hand that is dealt. To do this properly requires a significant amount of effort.
The successful video poker player must know the proper playing strategy for whatever game is played. Not only every game, however, but also every pay table that is played for that game.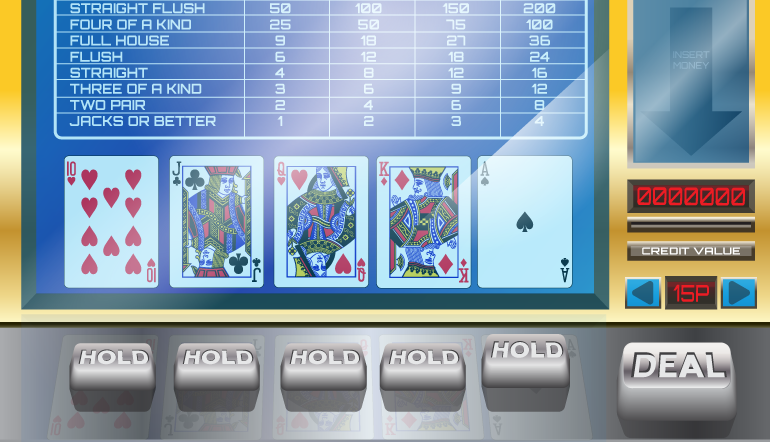 Fortunately, the Internet has playing strategies for many of the popular games and pay tables. There are also computer programs and smartphone apps available that generate the proper playing strategy for almost any video poker game and pay table.
Unfortunately, it takes quite a bit of time to master each different strategy. In order to achieve the maximum return, successful video poker players limit their play to only a very small number of game/paytable combinations. That way they have a better chance of playing perfect strategy – and therefore achieving the maximum return.
For more information on video poker playing strategy, we wrote about it in this very same blog.
Yes, successful video poker play requires a lot of preparation. It is not a simple slot-playing process. But there are rewards for all the effort.
Video poker returns tend to be significantly higher than standard slot machines. They run from about 88% to the high 90s and sometimes even 100 percent and more.
And, players can know the return percentage by checking the pay table for the game. This is not possible playing standard slot machines.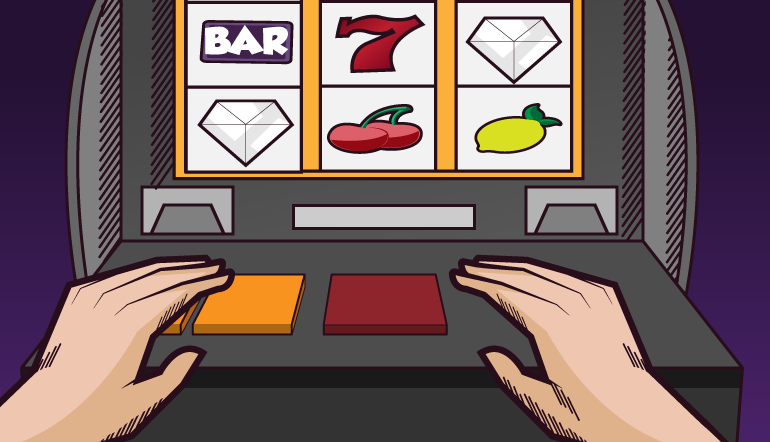 4. Summary
Standard Slot Machines
Standard slot machines are very simple to play. They require no real knowledge of the game nor any special skills.
Standard slot machines can have very high jackpots at a very low initial bet.
Players are drawn to slot machines for these reasons.
The return of standard slot machines cannot be determined by players
Standard slot machines tend to have a higher house edge.
Video Poker Machines
Successful video poker play requires significant effort and skill
Some top video poker payouts can be significant, but none of them approach the level of standard slot machines.
Video poker games generally have a lower house edge than slot machines.
Knowledgeable video poker players can determine the return of the games they play.
Players who just want to play and have a shot at huge jackpots tend to prefer slot machines.
Players who want the most from their play prefer taking the effort to learn to play video poker correctly.
Which type of player are you?