There are plenty of good books that cover basic strategy and card counting for blackjack players; Arnold Snyder in fact, wrote some of them. His latest book, however, is ... well…"radical." I don't mean this in a negative sense; on the contrary, this book is loaded with "eye-popping information and stories" about advanced playing techniques used by Snyder, and some of the world's most successful blackjack players, to beat the casinos at their own game. As Blackjack Hall of Famer Don Schlesinger succinctly put it, "Arnold Snyder has decided not to hold back and publish information that has heretofore never been made public."
I was a young and relatively new card counter in 1981, trying to learn everything I could about the game of blackjack. Somewhere I read about a new quarterly publication called Blackjack Forum, so I mailed in a check for a subscription and eagerly awaited the delivery of my first copy. I remember my surprise when I discovered that Arnold Snyder, who was the writer and publisher of Blackjack Forum, was working the night shift at the post office sorting mail. To put it bluntly, I found it "radical" to be reading information about "how to win at blackjack" from a post office employee. However, as you'll discover from reading his tell-all book, Snyder quit his job at the post office, scraped together a meager bankroll, and tried to make it as a professional blackjack player.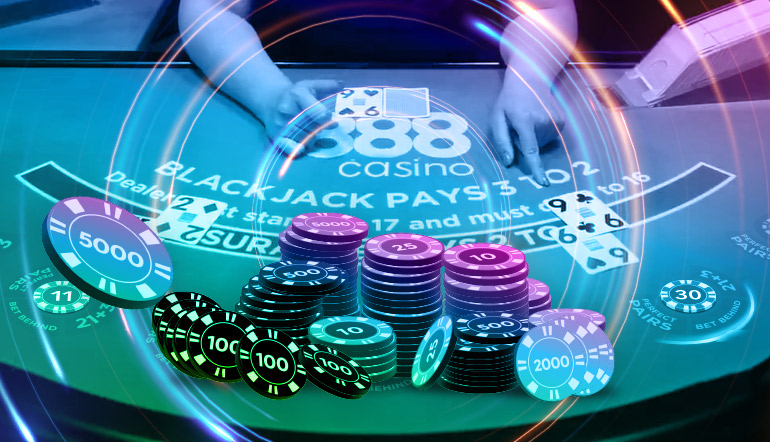 To say he succeeded is an understatement. His high-stakes assault on casinos, using advanced techniques that transcend card counting, is legendary. His books, the printed quarterly Blackjack Forum, and blackjackforumonline.com website have helped countless numbers of individuals become successful card counters (including yours truly); and his selection in 2002 as one of only seven charter members inducted into the Blackjack Hall of Fame was a well-deserved honor.
What sets this book apart from other blackjack books are Snyder's real-life stories of how he was able to play for high stakes using several different advanced techniques while being closely watched by casino personnel. He not only reveals the techniques he used but also explains how they work in great detail: shuffle tracking, hole carding, edge sorting, front loading, and card-steering. In my opinion, the best-of-the-best sections of the book are his partner-play with his wife, Radar, the comprehensive treatment on loss-rebates, and his playing experiences using shuffle tracking (solo, and with Radar).

Snyder meticulously explains the camouflage techniques he and Radar used that befuddled pit bosses and casino surveillance while they were playing for high stakes and extracting millions of dollars from casinos and being given the high-roller treatment from casino bosses and hosts with outrageous favors. (It not only included comped casino suites, free transportation, gourmet meals, and invitations to the Super Bowl, to name just a few, but also unbelievable playing-condition benefits that he asked for and received, such as a hand-shuffled game rather than one using a continuous shuffling machine.)
You will not find anywhere a more detailed explanation of loss rebates. Snyder begins the chapter on "Milking Loss Rebates" with the highly publicized story of how Don Johnson used a loss rebate (along with other strategies) to win 15 million dollars from three Atlantic City casinos. He then tells real-life stories of his playing experiences with loss rebates, how you can determine the value of a loss rebate, optimal bet sizing and bankroll requirements, how to do your analysis of a loss rebate using a readily available, commercial, blackjack software program, and last, but not least, the best rebate strategy to maximize dollar wins. (This exposé on loss rebates is alone worth the price of the book.)
Snyder was a pioneer in developing the techniques of shuffle tracking, which he initially published in his 2003 book Blackjack Shuffle Tracker's Cookbook. In Radical Blackjack, he goes a step further with stories of how he, sometimes alone, but mostly with his partner and wife, Radar, attacked casinos using shuffle tracking. Most of the time, it was Radar who tracked the slugs of big cards during the shuffle, knew when they were going to be dealt from the shoe, and then discreetly signaled Snyder to make the larger bets.
I thoroughly enjoyed reading the act that Radar put on to disguise what they were doing, namely, "the girlfriend who used instinct and hunches to guide Snyder's betting and playing decisions while he played the role of the rich boyfriend humoring her." Many pit bosses shook their heads when Snyder spouted he was using the "odd/even card-counting system based on numerology stuff from the Bible," or when Radar proposed making prosperous playing decisions to "change the order of the cards."
While they were playing the role of the rich boyfriend and bimbo girlfriend, they knew when the slug of tens would be coming out of the shoe, and they were able to get away with spreading from a single hand of $100 to a prosperous six hands of $10,000. (That's a 1 to 600 bet spread, something that card counters would never be able to get away with.)
The latter chapters contain Snyder's comments, views, and enthralling stories of some of the world's most successful gamblers including James Grosjean, Richard Munchkin, Lawrence Revere, Al Francesco, Ken Uston, Stanford Wong, Bill Benter, Darryl Purpose, Wally Simmons, Anthony Curtis, and others. Even if you don't recognize some of the names, the stories that Snyder tells about them are fascinating. He also included a story about how I indirectly saved Tommy Hyland's blackjack team members from prison. (You'll have to read the book to find out how this happened.)

You can rest assured that the statistics and percentages quoted by Snyder in the book are accurate because two of the leading blackjack math experts, Blackjack Hall of Fame members Don Schlesinger and James Grosjean, reviewed the manuscript before its publication.
Another feature of this book that I liked (and you will too) is the numbered footnotes included in each chapter to links of articles that explain each topic in greater detail, and a list at the end of each chapter containing the books and software that he mentions.
Lastly, and most importantly, this book will give you a "feel" for what it takes to be a professional gambler earning money in casinos. You'll read what it's like betting six simultaneous hands of $10,000 using powerful advantage-play techniques while being watched by casino bosses and surveillance, and I guarantee you'll enjoy reading the positively written, inside stories and secrets from some of the world's most successful gamblers.
This book is, after all, a professional gambling memoir, but unlike any other book that I have read on blackjack. I highly recommend it to all blackjack aficionados, but especially to card counters who want to elevate their game to a higher level.
To read my reviews of two other, recently published, popular books on blackjack, click on the titles below.
The 21st Century Card Counter by Colin Jones
The Blackjack Insiders by Andrew Uyal