For many gamblers, a casino trip simply means booking a flight and hotel or even driving to their nearest gaming spot. They might stroll in with their bankroll and take a seat at their favorite slot machine or head to a blackjack or craps table.
Perhaps a gambler working up an appetite may head to the buffet and then grab a drink at the bar for a nice cocktail. A few comps may roll their way, but generally these gamblers are playing their own bankrolls, hopefully using money that they'd already earmarked for entertainment.
But bigger money players may find the VIP treatment via a casino host. These casino representatives generally act as a complete concierge for a gambler, catering to almost every need for a gambler looking to gamble large sums at a casino.
Table of Contents
1 – What is a casino host?
Simply put, a casino host is a marketing professional who keeps large bettors returning to a casino by making sure they have a great time at a property and feel comfortable betting large amounts of money.
Beyond simply acting as a member of the casino staff, hosts often cater to a single client over several days. Their goal is to keep this customer happy and keep a "whale" (an insider term for a large money bettor) gambling at the tables.
Many hosts work long hours providing their guests with the best in meals, drinks, accommodations, entertainment, and more. Other perks might be great show tickets, trips to the Super Bowl, and even expensive cars. Properties are happy to spend tens of thousands of dollars if a whale has the potential to lose millions of dollars in just a few nights. For a casino, this can just be another investment to win more money at the tables.
These casinos go the extra mile for these types of gamblers. That includes exclusive VIP gaming areas. Blackjack players will have their own dealers as well as the most favorable rules. Craps and baccarat players can also expect high-end service and their own tables and dealers.
The casino host keeps these players happy and coming back for more. Many have a large list of contacts willing to wager staggering sums of money and often work as a sort of freelancer for various properties. Many are often given a percentage of their clients' losses as payment for their services. If those big spenders come out ahead, that can be a tough few days for the host however.
Casino host Steve Cyr told Cigar Aficionado magazine about his role as casino host, "... if they all win, then I go home with nothing."
2 – What kind of gamblers use a casino host?
Those using a casino host tend to be VIPs and gigantic spenders. These aren't the type of players you'll see at the penny slots. Picture some of the best accommodations available at a casino and these are the bettors who are often checking in.
From the best suites and villas to limos and private jets, these gamblers are given the best service a casino can offer. These are the biggest of the big bettors. Some elite players are known to wager $25,000 or more per hand at the blackjack tables. That can be a massive swing the casino's way if the house edge holds up.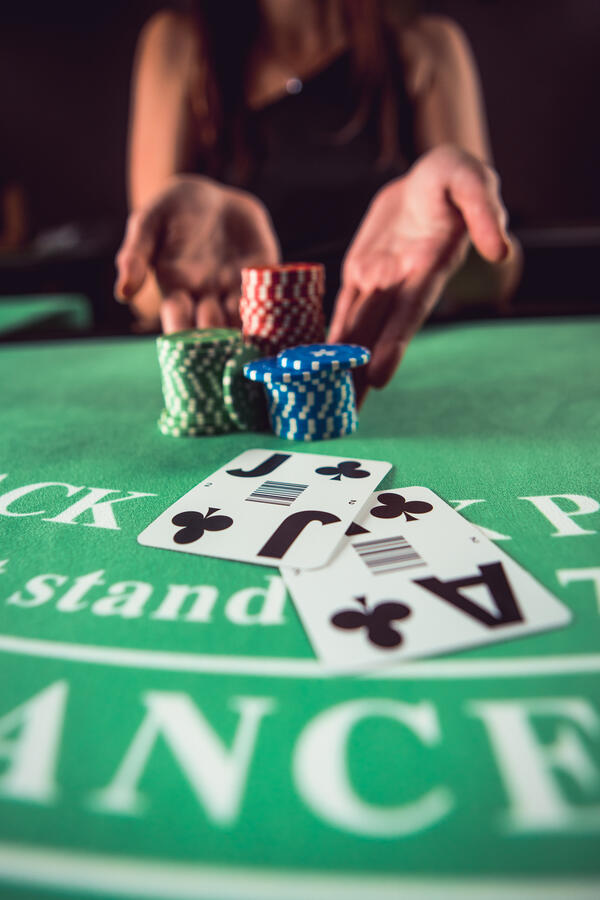 That's not always the case and some whales walk away with millions of dollars in winnings. Australian media tycoon Kerry Packer, who passed away in 2005, is remembered as one of the world's great casino whales. His actions may exemplify what some whales might be willing to play for and why casino hosts continue to court them.
Packer is reported to have lost A$28 million on a three-day gambling trip in London, reportedly the largest gambling loss in British history. Another loss came at a London establishment, where he dropped £15 million at roulette. In the 1990s, Packer again took a huge loss, leaving London's Ritz Hotel with an extra £19 million, according to reports.
However, Packer took his share of money away from casinos as well. On another trip to the MGM Grand in Las Vegas, it's believed Packer chalked up a win of $33 million.
Because of these types of win possibilities, casino hosts are employed to cater to these types of whales. The chance at millions of dollars in winnings entices casinos to court these types of big players. Casino hosts are expected not just to be an intermediary between the casino and the whale, but to also have a deep Rolodex of players at this level – and to keep them coming back.
However, not every casino employs casino hosts at this level. Because of the risk involved, some properties don't play the whale game and avoid this type of financial exposure. Major losses from these types of players have even been known to affect major gaming corporations' quarterly balance sheets at times.
3 – How to become a casino host?
Being a casino host isn't exactly the job most people think of when heading off to college. Certainly excellent communications skills help as well as some insight in marketing. But a sense for the finer things in life also helps.
Many big money players expect excellence in service as well as cuisine, fine jewelry, wine, and other amenities, so having some insight on what may please this level of clientele can be extremely helpful.
Not every casino host caters to the uber wealthy, some may work with big players who may fall just short of whale status. Some skill at reaching out to potential customers and clients helps establish a list of contacts and potential customers. Often some guests may lead to other well-heeled bettors.
Certainly some experience in the gaming industry also helps. A host must have contacts to basically make any desire a guest may have become accessible. These types of gamblers may have expensive tastes and if they're going to gamble millions of dollars, they expect the host and casino to deliver an unmatched experience. That may mean working long hours for several days while the whale is in town ready to gamble and relax.
This is not typically a job that one will find in an online job forum. Finding a job in the gaming industry or casino marketing is a good start to make some contacts, but this is certainly a unique job. Meeting those in the industry helps. Relationship building may be key to finding a casino hosting job in the gaming industry as is building trust with clients. For many high-end casinos, hosts play a huge role in adding to the bottom line.
4 – Conclusion
Casino hosts are gaming professionals who work to bring in gamblers who gamble at much higher levels than average casino guests. Hosts work to make these guests' trips top of the line and look to cater to their needs and desires.
A casino guest that gambles millions of dollars is often called a "whale" in the industry. Hosts not only make these players' trips the best they can possibly be, but also act as marketing experts to bring in more of these types of players.
Many casinos look to these hosts to have a deep list of contacts willing to play at huge stakes. The hosts stay in contact with their players and work to bring them coming back to the properties they represent. A great casino casino host can be an extremely valuable person for a property.