The recently opened Encore Boston Harbor casino is situated just 14 minutes away from Massachusetts Institute of Technology, home of the famous MIT blackjack team. The team has been out of operation for nearly 20 years, but that location begs a question: What would the world's most famous card counting syndicate have done with a new casino in such close proximity? "We would have played it until we got kicked out and couldn't play it anymore," Andy Bloch told 888.com. A veteran-member of MIT blackjack and later a successful professional poker player, Bloch added, "I don't know what the rules are at Encore, but I am sure we would have figured out a way to beat the game. We did it at a lot of other casinos – including Foxwoods and Mohegan sun, which both opened near MIT."
While there is no telling what MIT's current crop of math geniuses are cooking up for the New England outpost of Encore, its opening does present a good time to revisit the groundbreaking blackjack team that upended casinos around the world and revolutionized the concept of advantage play. 
The team was founded by Bill Kaplan (no relation to the author), fresh from managing a group of card counters in Las Vegas. After weathering player burnout there, he relocated to Cambridge, Massachusetts, where he planned on attending Harvard Business School. "I was sitting in a Chinese restaurant [in Cambridge], talking about all this, and some MIT kids came over," he told Boston magazine. "They said, 'Are you talking about blackjack? We've been playing for a few months, trying to make money.'"
Suddenly, a new crew fell into Kaplan's lap. In 1980, the MIT blackjack team was born. As Kaplan explained it, the team's success was largely based on intent and organization. "We ran it as a business," he said. "Training, extensive training, checkout procedures, two hours of perfect play, leaving the table right. It was really run more tightly than most businesses."
Maybe so, But it can be argued that people who work for most businesses do not casually misplace six-figures worth of said business's money.  Such was the case when one of the MIT players haphazardly forgot a paper bag loaded with $125,000 of blackjack revenue. He left it in an MIT classroom. A janitor spotted the sack of cash and stashed it away for safekeeping. With the help of Alan Dershowitz (who helped defend OJ Simpson and got tangled up in the recent Jeffrey Epstein scandal), the money (which was originally thought to be drug related) was returned.
Outrageous as it sounds, misplacing $125,000 might be easy when you're making much more. According to former MIT player Mike Aponte, "MIT won over 10-million in six years. It's not like everyone became a multimillionaire, but it was a relatively small group of people. I put in $1,500 in the summer. By November, my investment was worth $100,000. Then I just kept rolling it over. "
Beyond the MIT team's business sense, another important reason for its success stemmed from players operating at peak levels when it really mattered. "There were people who played better in the casinos than they did during practice sessions," said Jon Hirschtick who played on MIT from 1984 until 1993. "My best play happened in the casino, for high stakes, under pressure. A lot of blackjack players are ADD; so they can focus more [than people without the disorder] but cannot control it. One thing we can do, though, is focus on cards coming out of a shoe.
For all of the focus that is required to win at blackjack – Hirschtick remembers sitting with a fellow player in Atlantic City and discussing the high-end cars they could afford to buy – plenty of entertaining anecdotes did emerge. One of the best concerns John Chang, an MIT blackjack wizard on whom Kevin Spacey's "21" character was partially based. 
Chang became overly recognizable as a card-counter and, as a result, drew heat that radiated to his fellow players. "My teammates didn't want to play with me unless I got into a fantastic disguise," he said. "My girlfriend told me she could dress me up as a woman. Her shoes were my size and she had everything I needed. I did it three times: in Illinois, in the Bahamas and in Atlantic City.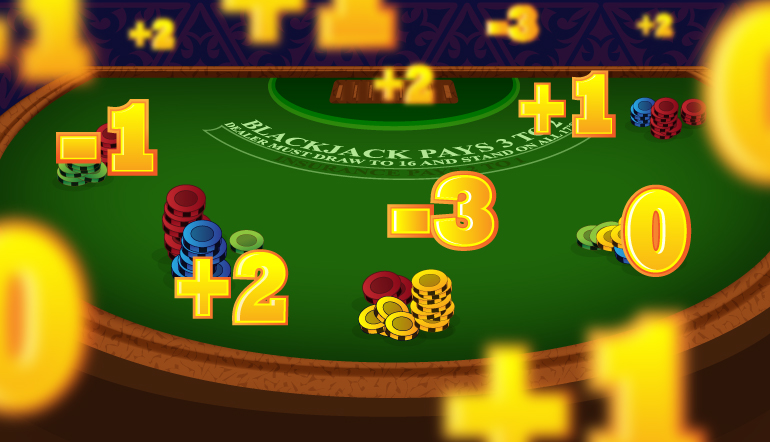 The first two outings went off without a hitch. Atlantic City, though, was another story. "I was sitting at the table, next to a Chinese woman; I saw her dainty hands and put mine under the table," Chang continued. "Upstairs [in surveillance], they were looking at my hands and laughing. Then an Asian host came over and whispered into my ear, 'We know who you are.' I got up to leave and some security guard said to me, 'Lose the pearls, Esmeralda.'  It was embarrassing. I ran around the casino to make sure I wasn't being followed as I made an exit."
Other times, Chang and his collaborators left on their own accord, before things got too hairy. He remembers another play in AC, one in which they were tracking shuffles, when his partner got dealt a 19 on one hand and an 11 on the other. He knew that the next two cards would be a 2 and a 10. The guy doubled on both, correctly expecting 21s. As Chang remembers it, "I said, 'Let's get out of here before they arrest us.'" 
They successfully escaped the casino but MIT could not outrun changing tolerance levels within the gambling dens they frequented. By 1997, the best spot to play was MGM Grand in Las Vegas. The casino took the biggest action and no gender-defying disguises were required. 
That year, on June 28, 1997, the night of the Mike Tyson vs. Evander Holyfield championship fight, things felt particularly promising.  "I was sitting at an MGM table, with all yellow chips [worth $1,000 each], ahead $70,000; the fight had started and there was enormous action in the pit; nobody raised an eyebrow," Chang said. As blackjack games raged on the gambling floor, the third round neared its end, inside MGM Grand Garden Arena, and a frustrated Mike Tyson chomped off the top of Holyfield's ear. "Then, after the fight ended prematurely, there was a riot. Tables got overturned, chips got stolen out of racks, people got arrested. This coincided with Kerry Packer winning $26-million and everybody became chicken-shit about taking big action."
It was not the end of the MIT team. But it was the end of an era for high-stakes advantage players. The real wind down came three years later, in 2000, brought on, at least partially, by an MIT player's disgruntled girlfriend who identified team-members to key people at the now defunct Griffin Detective Agency. Griffin maintained a database of cheaters and advantage players, erroneously making no distinctions between the two. With most of the team-members made, playing in the casinos quickly became untenable.
Some MIT counters moved on to different forms of gambling. Others found new businesses to succeed in and there are those who continued to plug away at blackjack. Chang falls into the latter camp. While he more or less remembers MIT's biggest win – "As a team, it was $400,000 or $500,000 on a Super Bowl weekend" – Chang tries to keep from getting too hung up about his own short-term performance. "I don't think about money in terms of what I can buy," he said nonchalantly. "I'm just playing a game."