In a previous article, I summarized the blackjack school I opened in Toms River, NJ, in the early 1980s to teach students card counting. I also started to give seminars to local organizations and civic groups on the topic of casino gambling and many attendees started asking me if I taught craps, baccarat, and roulette (besides blackjack). I pondered how I could teach them the basics of these table games in a hands-on format to as many students at one time. Then the idea hit me: a casino gaming club.
This is what I had envisioned: Members who joined this club would meet once per month and I'd be able to teach them the basics of how to play craps, roulette, baccarat, and how to play blackjack on gaming tables that I would bring to the meetings. After much thought on this concept, my wife and I (along with another couple, who were partners in this venture) launched the unique Winner's Circle Casino Gaming Club. It involved the following:
A person (or couple) joining the Club paid an annual membership fee.
Members met once per month at a local restaurant. Dinner beforehand was optional (although the restaurant owner usually offered a special for our members)
Members would meet in a banquet room where I had set up the gaming tables (that I had purchased), which were staffed by student dealers (that I hired).
At the start of our meeting, I would give a short lecture covering one of the table games, and then let our members practice play on the tables, where the dealers would demonstrate the procedures for making different bets.
Every member received a Monthly Winner's Circle newsletter that I wrote and published. The newsletter contained everything about casino gambling in Atlantic City, such as the monthly win statistics for each casino, information on new casino openings, upcoming casino promotions, playing strategy tips, and more.
Betting at the tables was strictly for fun.
As word started to spread about the Winner's Circle, membership began to grow. I started to invite guest speakers to give talks on topics that I thought would interest members. Here are two examples:
An executive from the Casino Control Commission (CCC) gave a talk on what the CCC does, where they are located in each casino, and what players should do if they believe a mistake was made by a dealer that was not resolved to their satisfaction by casino personnel. 
An executive from the World Championship of Blackjack organization gave a talk on tournament blackjack play. (It turned out, I subsequently prepped several Winners Circle members on tournament playing strategy and one of them made it to the semi-final round of the first World Series of Blackjack tournament held in Atlantic City.)
The key to teaching players the details of craps, roulette, baccarat, and blackjack were the demonstrations on the tables. This is why I went to great length to hire dealers who had recently graduated from a local dealer's school and were eager to practice their newly acquired casino dealing skills while they were waiting to be interviewed and hired by one of the casinos. I hired dealers that were outgoing, had a friendly personality, and, I felt, would have the patience to answer questions from players during the practice-play sessions. I was fortunate to have hired a great group of dealer/instructors that helped make the Winner's Circle a success.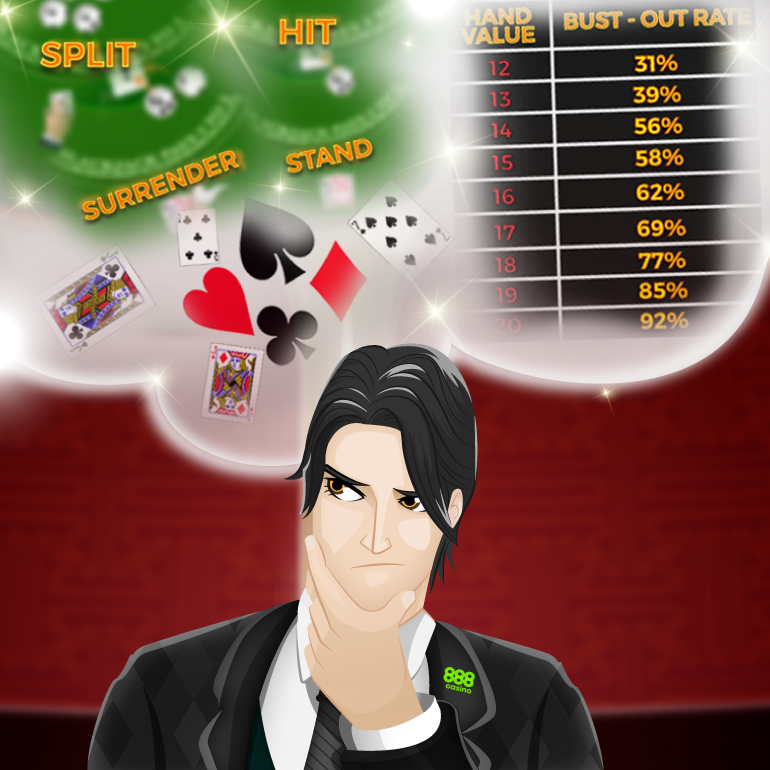 The concept I had developed for the Winner's Circle was working nicely. The vast majority of the members were able to learn how to play the different casino games, understood how to make each bet, knew the casino odds and house edge, and were learning an optimum playing strategy for each game to minimize the house edge. In the case of blackjack, they learned the blackjack basic strategy, and an entry-level counting system. The Club also achieved my goal of being able to teach a large group of players how to best play any table game. I thoroughly enjoyed the time and energy I spent with the Winner's Circle Casino Gambling Club, and from the feedback I received from our members, they felt they got their money's worth.
Eventually, I had to cease the operation of the Winner's Circle for the following reason. While I was operating the Club and my blackjack school, I also worked for a large international chemical company that had a manufacturing facility in Toms River, NJ. I had started my career as a bench chemist, eventually working my way up to a manager of one of the production units located at the facility. As part of my professional development, I was asked to take a new position at a plant located in Alabama. After much thought, and discussions with my wife, I decided to accept the job and relocate to Alabama. 
It was a sad day for my wife and me when we announced to the members of our Winner's Circle Casino Gaming Club that we were going to cease operation. We refunded a prorated portion of each member's membership fee; however, many refused to accept the reimbursement.
My journey as a casino gambling writer, teacher, and player did not end after I left New Jersey and moved to Alabama. In fact, wherever I moved during the next 30 years, casinos seemed to follow. I'll explain what I mean in my next article.