FreePlay vouchers are readily available to online casino players across a wide range of attractions including table games, card games, and slots games. FreePlay is essentially that – Free Play. FreePlay vouchers are offered in specific amounts that can be used for playing online casino games. The beauty of FreePlay offers is that it is possible to win jackpots with these vouchers. Reputable online casinos provide ongoing FreePlay promotions to players. Players are not typically required to make a deposit to be awarded a FreePlay voucher.
When funds are limited, you can always boost your gambling bankroll with a FreePlay offer. When it comes to real money play, every spin, and every draw matters. That's why FreePlay is a valuable resource to boost your chances of winning. FreePlay bonuses are usually provided to players for specific casino games. For example, you may be offered a casino freeplay voucher for slots games. You can then divide this FreePlay bonus among your preferred slots and win for real.
Qualifying for a FreePlay offer is easier than you might imagine. Every FreePlay promotion provides specific details about how to receive your bonus. Be advised that wins which accumulate through FreePlay gaming are subject to the wagering terms and conditions associated with the FreePlay bonus. You will need to use the whole FreePlay amount before you can withdraw your winnings. There are notable differences between FreePlay offers and it's important to understand these differences. Some FreePlay offers may require you to make a deposit first before you can withdraw any of your winnings.
Freeplay promos may be associated with x 30 wagering requirements indicating that you need to bet at least 30 times the bonus amount + deposit before you can make a withdrawal. Fortunately, online casinos provide detailed instructions on how to qualify for FreePlay bonuses via email notifications. What is FreePlay worth to you as a player in terms of winning a jackpot? FreePlay offers do not prevent you from winning a jackpot. On the contrary, FreePlay gaming is the same as real money gaming – it's simply a promotional offer provided to you by the online casino. FreePlay vouchers can be spent on an exciting selection of online slots games, card games, and table games.
HOW DO YOU CLAIM A FREEPLAY BONUS?
Online casinos typically send FreePlay offers to their players via email. When you register at an online casino, you have the option to specify email or no mail. It's always a good idea to accept email updates from online casinos – that way you'll never miss out on specials and promotional offers. Daily, weekly, or monthly casino promotions may include generous FreePlay vouchers for players. These coupons are regularly sent to VIP club members and registered players. Simply opt-in for email updates and you will be privy to FreePlay bonuses.
You may be wondering why casinos offer players FreePlay vouchers. This is a fair question. Casinos face stiff competition from other casinos, and one of the ways they can gain an advantage over the competition is by providing incentives to players in the form of FreePlay coupons and vouchers. These incentivized gambling options really work. Not only are they the same as free cash, they also allow you to play real money games and win real money jackpots. Casinos understand the risks involved in giving players free spins, or free games. The random nature of online casino games ensures that players have a real shot at winning every time they spin slots reels, roulette wheels, or draw cards.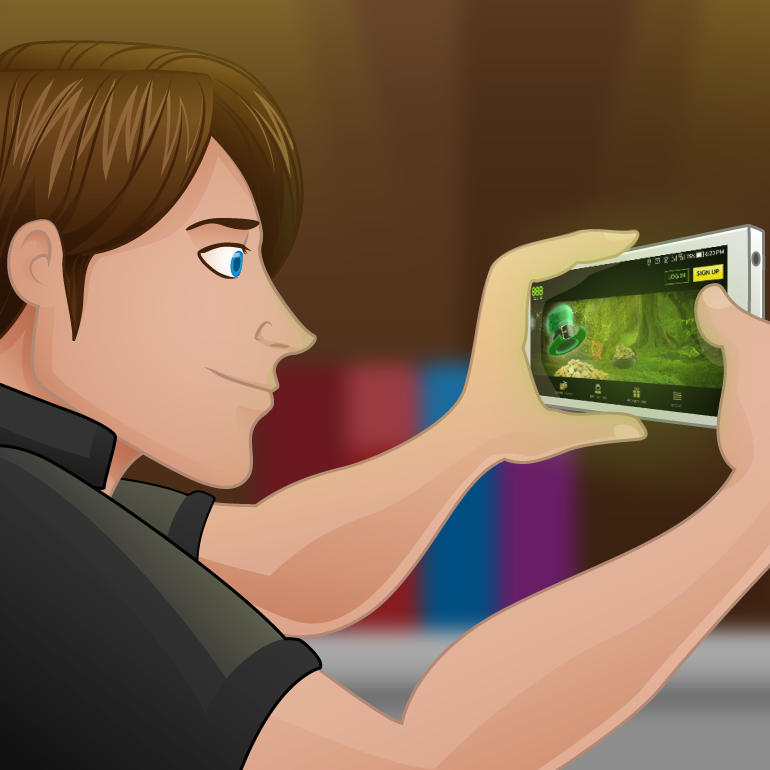 GETTING REELED IN WITH FREEPLAY OFFERS
FreePlay offers should be thought of as bait used by casinos to get you to play, hoping that you will spend money on many other online casino games as well. Some players are fortunate enough to win life-changing jackpots off FreePlay offers, while others may simply break even and enjoy an extended gaming session. Everyone gets to enjoy the benefits of FreePlay options – including low rollers and high rollers. It's always a good idea to use your FreePlay vouches on games where you stand a high chance of winning. Slots games have a much lower RTP than blackjack and baccarat games. If your FreePlay vouchers are limited to games with a lower RTP, they may be less beneficial to you then games like craps, blackjack and baccarat.
Players must ask themselves several questions when receiving a FreePlay bonus. These include the nature of the FreePlay bonus offer. In other words, can you use the FreePlay bonus in increments, or does it have to be used all at once? If players are using FreePlay vouchers on craps, are specific bets permitted? The most player-friendly bets in craps include pass and don't pass. If it is possible to use FreePlay vouchers on games with a low house edge, they can be hugely beneficial. Another important point to consider is what happens when you win using a FreePlay bet. Will the casino keep your winnings? Will you have to re-bet? When do the FreePlay vouchers expire? 
Casino aficionados advise players to claim a FreePlay bonus to try games that they otherwise would not have tried at the casino. For example, if the cost of playing blackjack is too prohibitive for you, use a FreePlay bonus to cash in and learn the ins and outs of blackjack play. For many online casinos, it's a no-brainer: FreePlay is a great way to give something of value to a player, without actually giving anything at all. Since most casino games are chance-based attractions, and each FreePlay is associated with wagering terms and conditions, you must meet the T&C to cash out your winnings from the bonus.
Many players prefer to use FreePlay offers on slots games since no skills or strategies are required to win these games. Everyone approaches a gaming session with a set bankroll. If you have $300 and you expect to play slots games for 3 hours, that translates into an hourly burn rate of $100. With a FreePlay offer, you can increase the length of your gaming sessions and improve the likelihood that you will win a prize in the process. Consider that slots games can pay out handsomely at any time. You may win a jackpot on your very first spin, your 100th spin, or not at all. It is completely based on chance. 
People rightly believe that the longer they play, the greater the likelihood that a generous prize will come their way. With FreePlay vouchers, you are putting yourself in contention to win a jackpot. Players should always maximize every possible opportunity to extend their gaming sessions at no cost to themselves. Bonuses, promotions, free spins, FreePlay vouchers and the like have proven to be highly profitable for players. Casino experts recommend that players examine the terms and conditions of FreePlay offers beforehand, to ensure that any and all winnings can be cashed out in a timely fashion. With FreePlay, you are not spending your own money – you are being gifted complimentary gambling cash (vouchers, comp points, free spins etcetera) to participate in real money gaming sessions.
YOU CAN'T DO A RUNNER WITH FREEPLAY OFFERS
Contrary to popular opinion, slot machines do not go cold when you use FreePlay vouchers to play. Truth be told, an increasing number of social gaming sites, online casinos, online poker rooms and the like are now using FreePlay to incentivize gaming activity. These may be in the form of matching deposit offers whereby you spend $20 and get $20 in FreePlay etcetera. If you're thinking of pulling a runner on the casino, think again. FreePlay masquerades as free cash – but it's actually in-game cash only.
You cannot withdraw the FreePlay money and make a run for it. If you play your proverbial cards right, you will be able to benefit from a FreePlay offer provided you don't overspend by trying to meet the FreePlay requirements. It's always a good idea to split your gaming activity into multiple sessions. That way you don't play on tilt, and you won't be chasing your losses to satisfy the playthrough requirements. 
Just in case you were wondering whether RNGs (random number generators) care about FreePlay or real money play – they don't. It's all the same. Gaming experts recommend that players keep a log of their FreePlay, free spins, and other promotional offers vis-a-vis how many spins or deals you have, and the number of wins you are accumulating along the way. Once you start investing more than you're getting back, take a breather and come back to play another day.