ABOUT
The cult classic leaps off of the silver screen and on to the slot machine, as The Dude and his friends bring The Big Lebowski into the casino. Size up your bowling shoes and aim for the strike as you try to avoid gutter balls on your way to big paydays. Centered around traditional ten pin bowling, The Big Lebowski effortlessly merges the two leisure worlds in to one unforgettable slots experience that entertains as only The Dude can.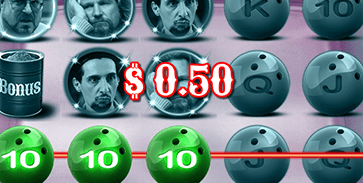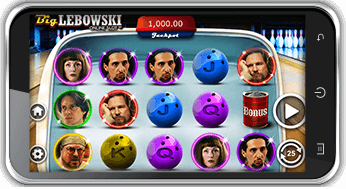 The Big Lebowski online slot serves fixed 25 paylines of film fanatic action. Sights and sounds pulled straight from the movie keep you immersed in the experience, so that even those that couldn't bowl a strike if their life depended on it can still enjoy a few rounds of ten pin with The Dude.
Just some of the special features you can expect to find include the Goodnight Sweet Prince Bonus Game, as well as the unique "Spares" free spin bonus. Plus there are all kinds of standard wilds and stickys to be found on the reels as well.
Jackpots
The Big Lebowski features a progressive jackpot that is awarded at random, with jackpot probability determined by the size of the bet and the total number of paylines that have been activated. No specific combination of symbols is needed to trigger the jackpot.